All Posts Tagged With: "Tom Ford"
Anne Hathaway wore a long black TOM FORD taffeta cape-back dress and black TOM FORD knee high bondage boots to the Les Miserables Premiere in New York City on December 10th, 2012. Do you love?
Tom Ford is to open his first stand alone London flagship in Fall 2013. The 8,000 square foot, directly operated retail store will be located on world renowned Sloane Street in the luxury shopping neighborhood of Knightsbridge. The retail site will encompass the complete womenswear and menswear collections including daywear, tailoring, sportswear, eveningwear, footwear, accessories, eyewear, jewelry, fragrance and cosmetics under the TOM FORD label.
My great discovery the very sexy perfume by TOM FORD Violet Blonde. The magic word here is UNIQUE. Many perfumes come and go and a lot of them really smell, how do I say, blah?. TOM FORD's perfumes are the new CHANEL imo. Quality, classic, timeless, 'expensive' and glamorous. I'm not the fruity floral type, I like warmer, oriental type of scents just like Violet Blonde. I bet Marilyn Monroe would have gave this one a try:) It's that good. Available at Sephora.
TOM FORD Violet Blonde Perfume Notes
Tom Ford unveils his new Fall/Winter 2012 WOMENSWEAR collection with a video on the TOM FORD website, the first and only place to see the complete collection, which was first presented in early February 2012 in Ford's London studio.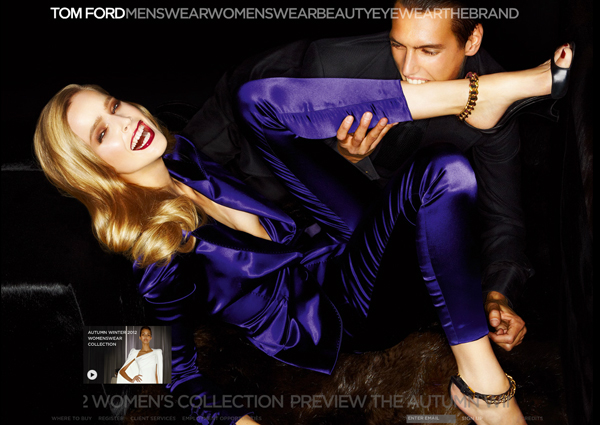 TOM FORD FASHION
Jennifer Lawrence wore a TOM FORD black long sleeve double georgette zip cocktail dress and gold sandals to 'The Hunger Games' premiere on March 15, 2012 in Paris, France. Do you love?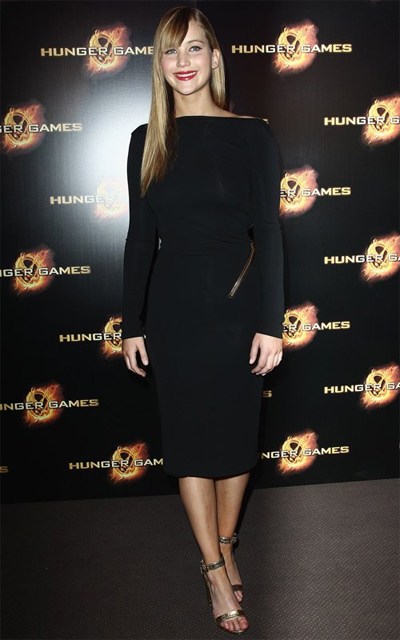 FRONT AND…
BACK…
Steven Spielberg wore a notch lapel TOM FORD tuxedo, evening shirt, bowtie and pocket square to the 69th Annual Golden Globe Awards on January 15, 2012 in Los Angeles, California.
Steven Spielberg Wears TOM FORD
Actor Brad Pitt wore a blue TOM FORD peak lapel suit and white shirt to the 12th Annual AFI Awards on January 13, 2012 in Beverly Hills, California.
Actor Brad Pitt wore a three piece TOM FORD peak lapel suit, silk tie, shirt and shoes to the premier of 'In the Land of Blood and Honey' on January 10, 2012 in Washington, D.C.
CELEBRITY RED CARPET FASHION
Brad Pitt wore a navy TOM FORD three piece suit with a peak lapel, navy shirt and black leather shoes to the premiere of 'In the Land of Blood and Honey' on December 8, 2011 in Los Angeles, California.
Actor Colin Firth wore a navy TOM FORD suit with a peak lapel, white shirt and silk tie to the 'Tinker, Taylor, Soldier, Spy' premier on December 6, 2011 in Los Angeles, California.
More celebs in TOM FORD…