All Posts Tagged With: "Emma Roberts"
Makeup artist Sonia Lee shares with Talking Makeup and Marta Walsh how she prepped Emma Roberts' skin to make her look more radiant than ever for her premiere of "Homework" at 2011 Sundance, last weekend.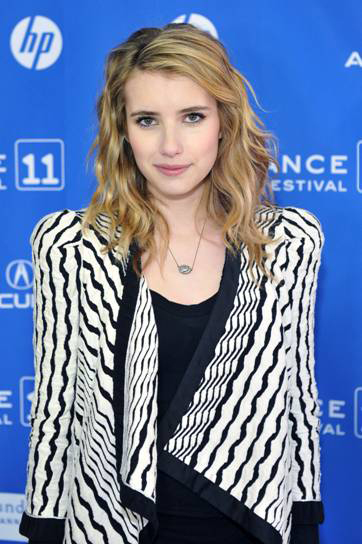 "Emma Roberts has gorgeous young skin. I started with Votre Vu SpecialEyes Intensive Eye Treatment before I applied makeup, and used a bit of Amour d'Ore multi- vitamin oil for face, body and hair to prep her skin and keep the moisture in. Champagne Kisses Enhancing Lip Balm made her lips feel soft and gave me the perfect base for lip color."
Celebrity Makeup Artist Beau Nelson worked with Emma Roberts and Anna Paquin this week, using NARS Cosmetics to give their eyes show-stopping sophistication.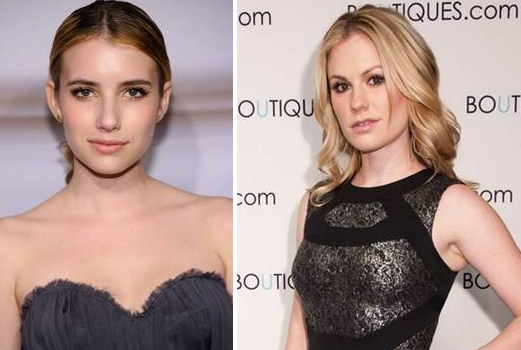 For Anna Paquin's chocolate-hued eyes, he used Cordura Duo Eyeshadow and Black Moon Eyeliner Pencil. The True Blood star attended the NYC launch event for Google's Boutiques.com.
Makeup Tutorial: Makeup Artist Dawn Broussard collaborated with Neutrogena brand ambassador Emma Roberts to create the starlet's look for the Hollywood premiere of "Valentine's Day."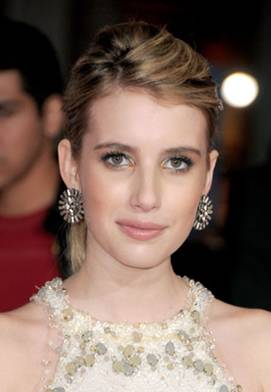 How to get Emma Roberts makeup look at the Los Angeles Valentine's Day Movie Premiere: 
Face:
To keep her skin looking beautiful on and off the red carpet, Emma regularly cleanses with Neutrogena Oil-Free Acne Wash Redness Soothing Facial Cleanser.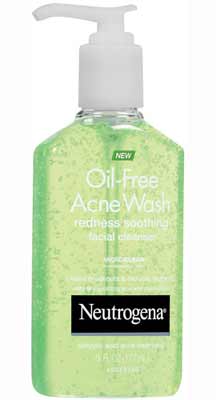 Celebrity makeup artist Dawn Broussard created the NEUTROGENA Brand Ambassador Emma Robert's look for the 2009 Teen Choice Awards and now she shares her tips and the products she used to achieve this stunning look:
Dawn's Tips:
Face: Apply NEUTROGENA Oil-Free Fresh Moisture with a foundation brush, then use the same brush to put your foundation. I find the combo of the two gives a long lasting healthy glow.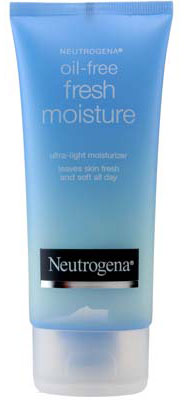 Lips: To keep the lip color sheen and natural, apply using fingertips.
Emma Roberts at the Premiere of LymeLife:
Get Emma Roberts' makeup look:
Neutrogena Cosmetic Science Expert, Matin, created Neutrogena brand ambassador Emma Roberts' look for the premiere of her new film, LymeLife, at the Gen Art Film Festival – now Matin shares how you can achieve Emma's gorgeous look at home:
Face: "For Emma's glowing skin I began with Neutrogena SkinClearing Oil-Free Makeup in Classic Ivory followed by Neutrogena Mineral Sheers Concealer Kit SPF 20 in Fair."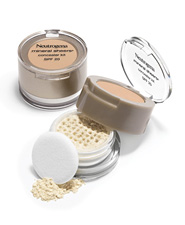 Neutrogena, a worldwide leader in highly effective, dermatologist-recommended skincare and cosmetics, has signed actress Emma Roberts as Neutrogena's newest brand ambassador.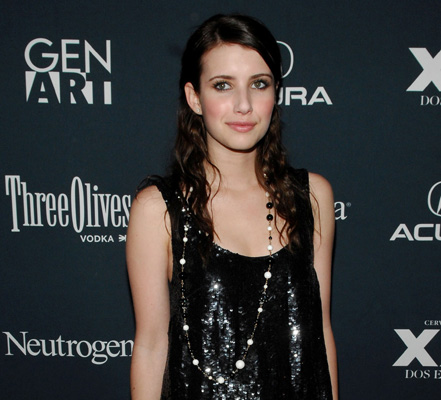 Emma Roberts. If the last name sounds familiar to you, it's because Emma Roberts is Julia Robert's niece. 
"I'm so excited to enter this new chapter in my life. To be a part of a brand that I have always loved and believed in is a once in a lifetime opportunity," says Emma Roberts. "It's important to me to be associated with Neutrogena because they instill confidence and beauty in young women."
Emma will be joining a roster of other beauty icons including Diane Lane, Jennifer Garner, Vanessa Hudgens, Hayden Panettiere, Gabrielle Union, Susie Castillo, Malin Ackerman and Natascha McElhone.