Makeup Tutorial: Makeup Artist Dawn Broussard collaborated with Neutrogena brand ambassador Emma Roberts to create the starlet's look for the Hollywood premiere of "Valentine's Day."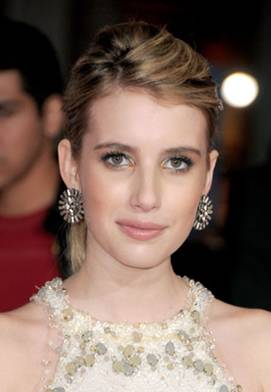 How to get Emma Roberts makeup look at the Los Angeles Valentine's Day Movie Premiere: 
Face:
To keep her skin looking beautiful on and off the red carpet, Emma regularly cleanses with Neutrogena Oil-Free Acne Wash Redness Soothing Facial Cleanser.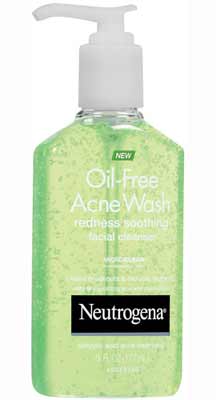 For this premiere, I wanted to build a naturally flawless face while treating blemishes and preventing future breakouts. I used Neutrogena SkinClearing Liquid Make-up and SkinClearing Mineral Powder in Classic Ivory for a beautifully even finish. Since her hair was swept away from her face, I gave Emma an airy glow with a Neutrogena Mineral Sheers Blush in Illuminator.
Eyes:
Although Emma's dress was light in color, it was adorned with shimmery sequins in brighter hues. To complement her fun and flirty look, I wanted to accentuate her eyes with spicy-warm brown shades since they are not as harsh as black. Using Neutrogena Nourishing Eye Duo in Crème Caramel for the eye shadow base, I applied Neutrogena Nourishing Eye Duo in Fairy Dusty in the creases of her eyes for a hint of drama. I framed her lash lines with Neutrogena Nourishing Eye Liner in Spiced Chocolate so her eyes would "pop" against her subtle lip color. I finished the look off with a few coats of Healthy Volume Black Brown Mascara.
Lips:
To balance out her smokey eye make-up, I layered Neutrogena MoistureShine LipSheers in Sparkling Nude underneath a top coat of Neutrogena MoistureShine Gloss in Whisper.
Hair Care:
I armed Emma with a bottle of Neutrogena® Anti-Residue Shampoo for when she heads home as it instantly removes over 90% of styling product build-up other shampoos and conditioners leave behind. Considering Emma's hair had a lot of styling products in it, the Neutrogena® Anti-Residue Shampoo is a great choice for removing dulling residue from overworked hair post-event.