Celebrity Makeup Artist Beau Nelson worked with Emma Roberts and Anna Paquin this week, using NARS Cosmetics to give their eyes show-stopping sophistication.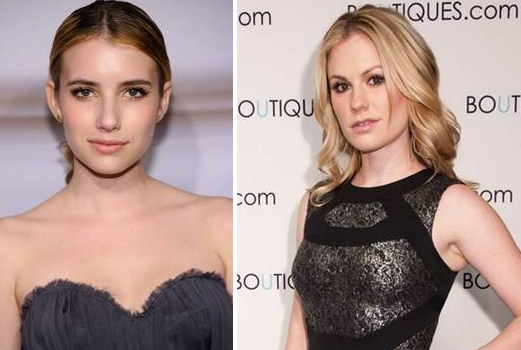 For Anna Paquin's chocolate-hued eyes, he used Cordura Duo Eyeshadow and Black Moon Eyeliner Pencil. The True Blood star attended the NYC launch event for Google's Boutiques.com.
At the launch of Lanvin for H&M, Emma Roberts boasted deep-set, defined eyes with Rajasthan Duo Eyeshadow and Cyprus Eyeshadow. He highlighted the actress' inner corners with new-for-spring Hollywoodland Soft Touch Shadow Pencil (for now, try Goddess Soft Touch Shadow Pencil for a similar affect).
All products are available at narscosmetics.com