TM aka Talking Makeup has the sneak peek to the cover and inside story from the new July 2011 issue of ASOS Magazine featuring cover star, ZOE KRAVITZ, 20-year-old American actress, daughter of rockstar Lenny Kravitz and Lisa Bonet (The Cosby Show) and upcoming star of X-Men: First Class (June 3).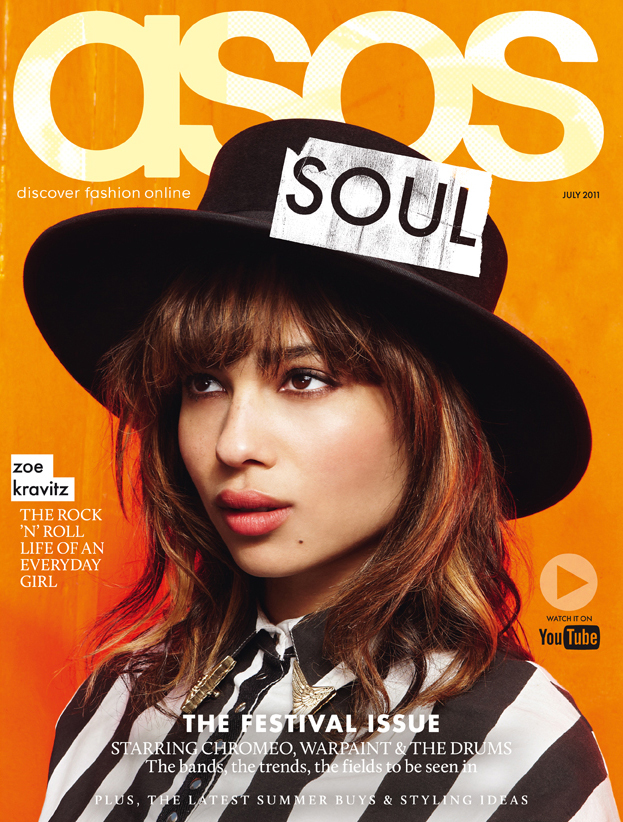 ZOE KRAVITZ for ASOS Magazine
The Rock 'N' Roll Life of an Everyday Girl
Pretty, cool, connected. She's been in the style spotlight for years thanks to her impeccable taste, uber-cool parents and fashionable friends (Jay-Z, Alexander Wang, Olivia Thirlby, Jennifer Lawrence), but with a role in X-Men: First Class, ZOE KRAVITZ is about to be as famous for her acting as she is for her wardrobe.
Select quotes include:
"All that 'it girl' shit makes me kind of uncomfortable. I'm only at the beginning of my career, but I feel successful in that I haven't sold out in any way, shape or form. I feel good about the choices I've made, and I don't feel like I've let go of any of my values. Fame has become this obsession for people, which kind of creeps me out."
"We (Jennifer Lawrence, Nicholas Hoult, and boyfriend Michael Fassbender) were living in London for four months and it was like X-Men summer camp, so we all hung out at each other's houses after filming, went out to pubs…I lived in Notting Hill, right by Portobello…I'm spending all my money on flea-market shopping!"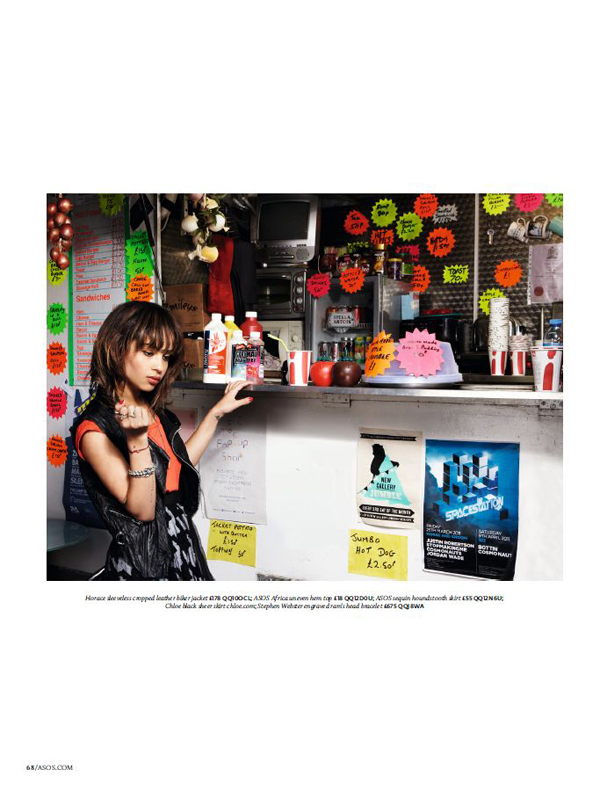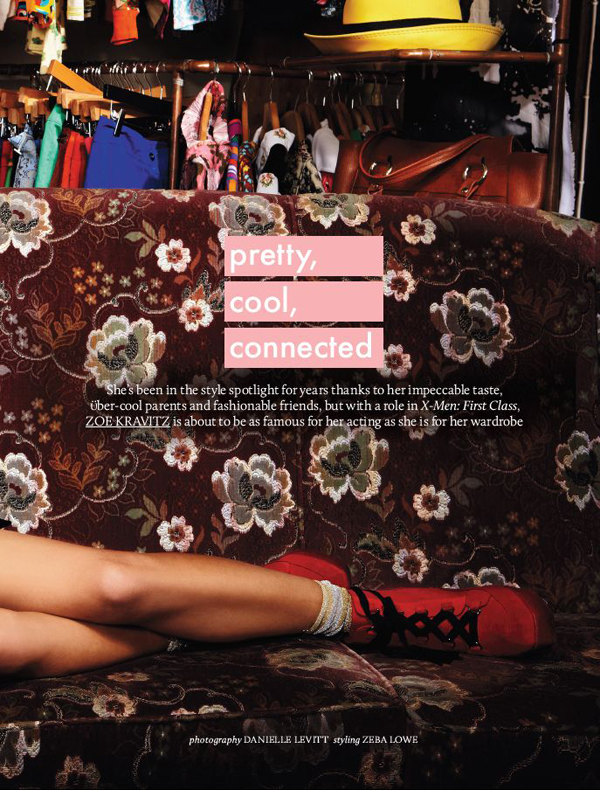 "I used to be a little embarrassed by how she (mom Lisa Bonet) and my dad (Lenny Kravitz) would dress…but now I steal their clothes all the time."
Read more on ASOS Magazine