Natural Perfumes: If you are looking for natural perfumes British beauty expert Liz Earle Naturally Active Skincare has launched Botanical Essence No. 1 Eau De Parfum, their first fine fragrance.
With fragrance notes of bergamot, geranium, and lavender, this bespoke fragrance evokes the zesty and vibrant voice of this beloved botanical brand. Over 98% directly derived from natural ingredients, this sensuous essence can be worn every day and any time your spirits need a boost.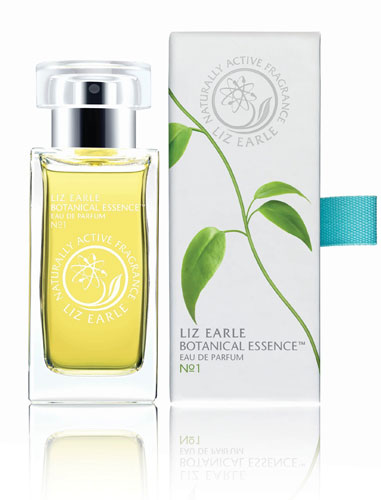 Marta Walsh says: "If you're into fresh, zesty and citrusy perfumes then you would love Botanical Essence No. 1 Eau De Parfum by Liz Earle".
The complete list of fragrance notes:
Top Notes
Bergamot Fresh, bright, zesty, sparkling, spicy, multifaceted, complex citrus.
Mandarin Intensely sweet followed by a neroli-like floral note.
Orange Bigarade Fresh and bitter with a rich and lasting floral undertone.
Lemon Light, citrus fresh note.
Cardamom Warm, spicy aromatic note
Middle Notes:
Rose absolute Extremely rich, deep, spicy floral with sweet almost honey like undertones
Lavender Fresh, herbaceous floral with a balsamic-woody undertone.
Geranium Intensive floral aroma, reminiscent of rose but with herbaceous undertones
Coriander A smooth peppery / woody top with floral balsamic undertones
Nutmeg Light, fresh, warm, spicy and aromatic with a rich, sweet-spicy body note.
Base Notes:
Cedarwood Pleasant, woody, balsamic
Vetiver Heavy, almost earthy with rich undertones of 'precious wood'.
Tonka Bean Very rich, sweet, warm with prune or caramel like undertones, reminiscent of vanilla, almonds, cinnamon and cloves.
Patchouli oil Extremely rich, aromatic spicy and woody-balsamic with a delicate earthiness.
The Creative Process: Liz Earle Botanical Essence No. 1 is the culmination of a 3-year journey, always taking the time to respect the art of perfumery. Their botanical ingredients have been carefully distilled and then blended by the expert nose and distinguished leading French perfumer, Jean Charles Niel. They gave him the time to indulge in this age old art, hand-crafting this complex scent with true passion:
"This creative process gave me the time and the opportunity to craft a fragrance working with the highest quality ingredients.  Using the Instant Boost Skin Tonic as a starting point, I looked into the glamour of the brand and Liz's image to create a vibrant sparkling floral with a beautiful rose at its heart translating into warmth and sensuality for the dry down." Jean Charles Niel, Perfumer
Jean Charles worked from the renowned Laboratoire Monique Remy in Grasse, the heart of the perfume industry. Founded by Monique Remy, the Laboratoire's pioneering approach of sourcing the finest botanical ingredients with integrity, closely mirrors the Liz Earle brand philosophy.
As one of the world's leaders in sourcing and creating natural fine fragrance ingredients, the team at Laboratoire Monique Remy travel the globe to find unparalleled sources of essential oils. Cutting edge expertise and advanced, highly refined technologies that enable drop by drop distillation, as well as protection from the higher temperatures of conventional processes, make it possible for the team to fine-tune and perfect the precious essential oils. This ensures that the very best from nature is enhanced to perfect each individual note.
The combined passion for natural ingredients and perfumery, together with an unlimited brief, has enabled the team to employ their cutting edge expertise and craftsmanship to create a precious fine fragrance which can be worn every day.
Price: $78.00 for 50ml/1.6fl.oz
Liz Earle Naturally Active Skincare is available at: www.us.lizearle.com Customer Centre: 1-800-515-5911. STUDIO BEAUTYMIX at Fred Segal, Santa Monica, CA. Brownes & Co. Apothecary, Miami, FL.