All Posts Tagged With: "Sundance 2010"
Sundance 2010: Though the general aesthetic of the Sundance Film Festival revolves around boots with the fur, jeans and puffy coats, the stars who frequented the L'Oreal Paris beauty suite still managed to look put together. Natural makeup was the trend as it seems bordering on insanity to pile on pounds of makeup to complement your leggings and thermal get-up. Right? Here's a list of some of the celebrity highlights of the weekend:
Dakota Fanning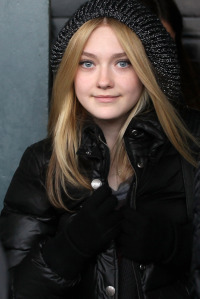 Credit: © Scott Halleran/Getty Images
Dakota Fanning embraced the sparkly hat trend and looked elegant with long, straight blonde locks and natural makeup with lotsa lashes.
Read full article and see more celebrity photos: Kate Mara, Amanda Peet, Parker Posey, Ben Affleck, James Franco, and more in dailymakeover.com
Sundance 2010: Marguerite Moreau stopped by the Entertainment Weekly suite with a few members of the cast of her film Douchebag, which premiered the night before at Sundance. Moreau took advantage of the L'Oreal Paris hair station and went for some flat iron action with L'Oreal Paris hairstylist Vanessa…Read full article in dailymakeover.com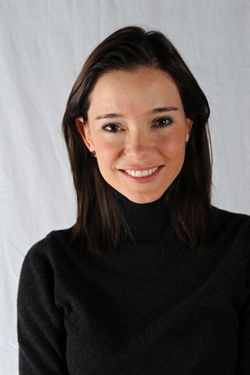 Credit: © Michael Bezjian/WireImage
Sundance 2010: Katie Aselton has devastatingly gorgeous hair. She came to the suite for a quick makeover before getting photographed with her fellow cast members for her movie Cyrus. Reported Aselton, "I'm super-addicted to Skyn ICELAND products right now. I like the eye gels and the brand's Nordic Skin Peel." Read full article in dailymakeover.com

Credit: © Jeff Vespa/WireImage
Hello from the Entertainment Weekly suite sponsored by L'Oreal Paris at Sundance 2010! I've seen a bunch of celebs thus far, and it's only been a few hours. Some beauty news to report: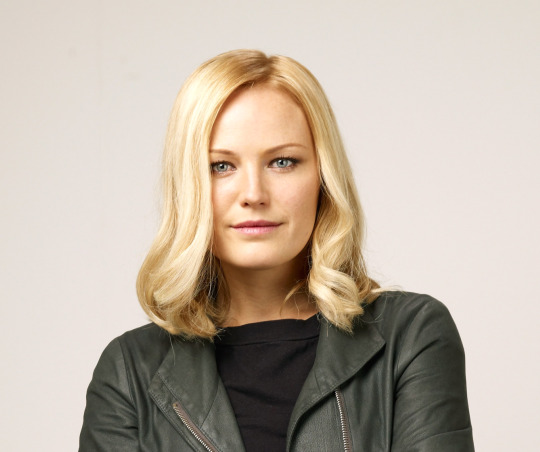 Credit: © Matt Carr/Getty
Nordic blonde beauty Malin Akerman showed up casually chic with curled ends and a side-part. She partook in a little cosmetic touch-up at the L'Oreal makeup station. Said Akerman, "Oh, I use the L'Oreal Le Kohl Pencil Eyeliner in Onyx. I love it…"
Read full article in dailymakeover.com
On behalf of Apparition, Talking Makeup is pleased to share a Sundance 2010 Video featuring Kristen Stewart and Dakota Fanning from the Sundance Junket for THE RUNAWAYS!
WATCH an interview with Kristen Stewart and Dakota Fanning: Kristen & Dakota on Joan Jett and The Runaways at Sundance 2010.
GET THE LOOK: Love Julianne Moore's winter proof, and I must add, gorgeous hairstyle at Sundance 2010?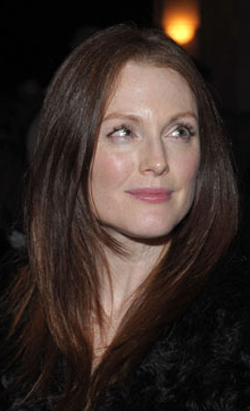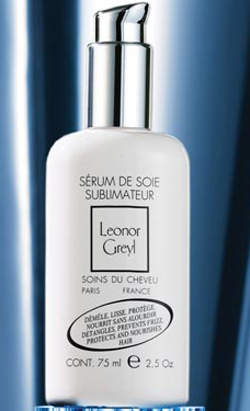 Thanks to hairstylist Stephen Lewis, who worked on Julianne Moore for a "Smooth and Sleek Sundance Style", Talking Makeup has the breakdown on how to get the look:
"Julianne wanted a simple but sophisticated look for her press in Sundance. I applied Leonor Greyl Serum de Soie Sublimateur to her wet hair and low-dried her hair with a large round brush. It made her hair shiny and polished without looking greasy, and it held really well in the wet, snowy eather. For a finishing touch, I applied a small amount of Leonor Greyl Eclat Naturel on her ends. She looked great!"
WATCH: Kristen Stewart and Dakota Fanning answered questions from the audience at the Sundance Film Festival 2010 premiere of THE RUNAWAYS.
The Runaways-Starring: Kristen Stewart, Dakota Fanning and Michael Shannon. Directed By: Floria Sigismondi. Produced By: John Linson, Art Linson and Bill Pohlad. The film will be released in theaters on March 19, 2010!
Also WATCH: Kristen Stewart and Dakota Fanning arrive on the red carpet for the world premiere of THE RUNAWAYS at The Sundance Film Festival 2010!
GET THE LOOK: Makeup artist Olaf Derlig tells Talking Makeup about the secret behind Marisa Tomei's radiant skin at Sundance 2010.
"I had an amazing result using VOTRE VU today on Marisa Tomei. Getting Marisa ready right after she arrived from the airport going straight to her premiere it was very important to give her a nice fresh, glowy look and perfect skin appearance.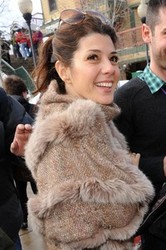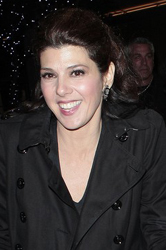 "Using "Wrinkle Eraser" all over her face was magic, it worked wonders!!"
MAL-LIGNE Wrinkle Eraser
GET THE LOOK: Here's fabulous Jessica Alba at Sundance 2010 for her Premiere of 'The Killer Inside Me'. Frederic Fekkai Celebrity Stylist Renato Campora created Jessica's hairstyle. The Look & Inspiration: a modern undone look for an evening night out, using a headband to define the look.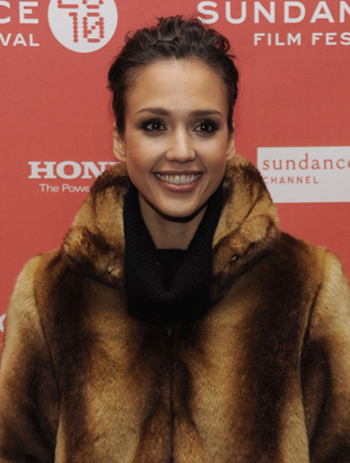 Here's How to get Jessica Alba's hairstyle at Sundance 2010:
On wet hair, Campora used Fekkai Coiff  Strong Hold Volume Mousse. He blow dried the hair using his fingers in order to create texture. Next, he wrapped hair around a hair stick to the back of the head and locked it into place. Campora then diffused the hair at the roots.
Yesterday at the AVEENO NOURISH+ 'Style & Shine' Pop-Up Salon and POSITIVELY NOURISHING 'Reshape Your Escape Oxygen Bar'. Who would have guessed it? John Legend was whisked into the AVEENO Suite for an interview on the inside scoop from Sundance. Believe it or not this piano man has never actually seen a film during his many trips to the festival. I guess he's too busy getting ready for his next performance – which just so happens to be with The Roots!
Socialites at Sundance – bringing New York City style to the slopes: Actors, Actresses, Directors and Producers are swarming Park City this week but two young ladies caught our eye – Tinsley Mortimer and Dabney Mercer. Looking cozy and warm in their matching Marc Jacobs Moon Boots, the sisters strutted their stuff thru the AVEENO Suite and straight to the Oxygen Bar. Tinsley couldn't get enough of the energizing scent of Lemongrass – which just so happens to be a new scent in the AVEENO Positively Nourishing Body Collection.