All Posts Tagged With: "cracked skin"
Holiday parties are just around the corner and after a year of pinching pennies, we all deserve to kick back and enjoy, while looking absolutely fabulous! So maybe you have to skip that new dress – no problem! You can get a stunning new look simply by heading to your nearest drugstore. Here are some tips on how to hit those holiday parties looking (and feeling) like a million bucks by spending only a few:
Beauty is really skin deep
Want to look younger? Brighter? Beautiful? Don't we all… And now we can! RoC's new Multi-Correxion Skin Perfecting System is clinically shown to transform skin in just two weeks! The three-step system has all you need for you daily skin routine and works to combat multiple signs of aging so you get transformational results.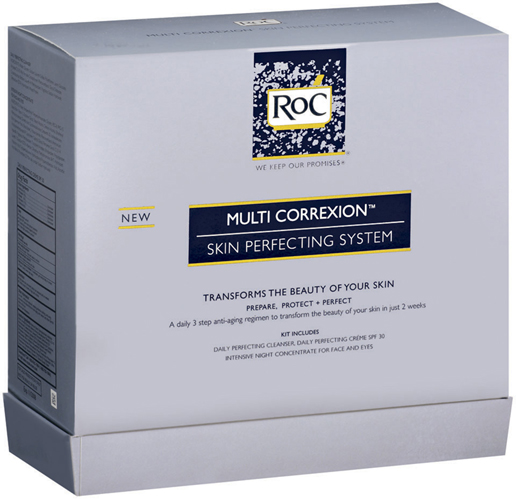 Hand Saver: With flu season in full force, we're all aware of the importance of washing our hands to ensure they're free from bacteria. Unfortunately, this increase in our daily wash routine is leading to a decrease in the softness of our hands. With the average woman washing her hands 10.8 times each day, there's a need to re-hydrate our dry, cracked skin. 
Luckily, Curél has you covered this winter with their Targeted Therapy Fast-Absorbing Hand & Cuticle Cream. Formulated with Curél's unique cationic formula, the cream is specially designed to deliver moisture where skin needs it most. Dry spots of skin attract the formula to create a moisture lock, which holds protective emollients on skin longer and helps prevent the hydrating ingredients from rinsing away with hand washing.