All Posts Tagged With: "Kardashian"
The Kardashians Hair. New York, NY — May 16, 2011— Glamour girls from the popular E! TV series "Keeping Up With The Kardashians" Kourtney Kardashian and Khloé Kardashian Odom stopped by the John Frieda® Destination: Style Salon Tour in New York's Times Square on Friday, May 13 to celebrate the kickoff of the nationwide tour.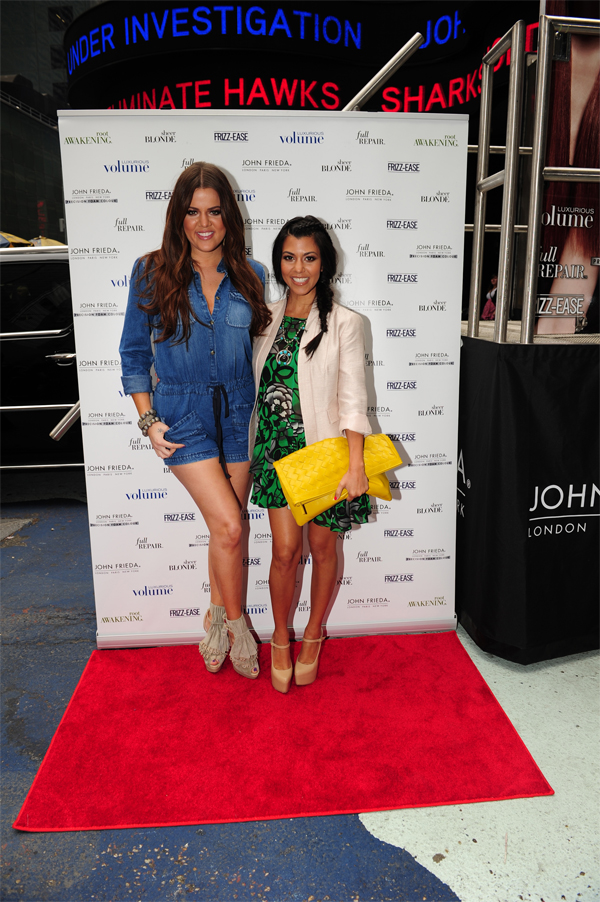 L to R: Khloe Kardashian and Kourtney Kardashian
The Kardashian girls got their hair styled by celebrity stylist and John Frieda® International Creative Consultant Harry Josh at the Destination: Style Salon where women can sign up for complimentary styling sessions courtesy of John Frieda® hair care. Each client receives a 15-minute lesson with a top John Frieda® stylist, who will consult with her about her specific hair issues and educate her on how a John Frieda® regimen can help women achieve the style transformations they strive for.
The Kardashian family is unstoppable. TV star and celebrity mom Kris Jenner has joined forces with Curél® Skincare to create an exclusive limited edition coat for the season in honor of One Warm Coat, a charity dedicated to keeping America warm. Drawing on the fashion savvy her family is famous for, Kris collaborated with the designers at Searle to create a custom coat that's as warm and protective as it is stylish.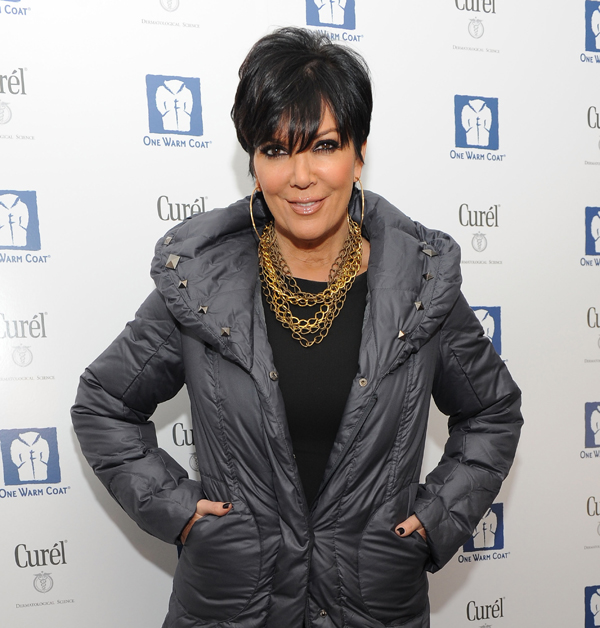 Today, August 5th, 2010, the Kardashian sisters announced their global partnership with leading international designer Bruno Schiavi and his apparel company, Jupi Corporation. Kim, Khloe and Kourtney will collaborate with Schiavi on a complete brand launch encompassing apparel, home and accessories. The initial range to include a women's RTW collection, handbags, belts, wallets and lingerie expected to be in-stores in 2011 in the US, Canada, United Kingdom, Australia and Germany.

L to R: Khloe Kardashian, Kim Kardashian, Bruno Schiavi
"We are excited to work with Bruno Schiavi in developing our first brand together," stated Kim, Khloe and Kourtney Kardashian. "His expert design sensibilities, his amazing creativity, and his genuine understanding of female consumers everywhere make him the ideal partner."
If you follow Khloe Kardashian on Twitter you know she attended the Wango Tango Celebrity Lounge this evening. Khloe even twitt-piced from the event. I must say, I love her outfit, she looked smashing!
For more pics check out the official Khloe Kardashian website!