Introducing Nars Makeup Cleansing Oil!
"Great skin is the first step to looking beautiful" – François Nars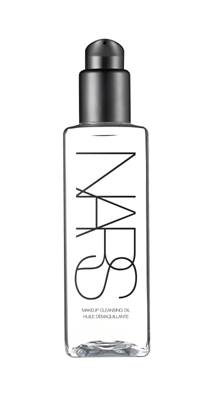 Great skin begins with a radiant canvas, entirely free of any makeup residue. This technically advanced formula is the first, and most important step in the cleansing process. The weightless, silky solution eliminates makeup traces and flushes out pores, prepping the skin for cleansing. Excess oil coating the skin surface is obliterated, and clarity is visibly improved. Unlike most facial oils, NARS Makeup Cleansing Oil can be applied with wet or dry hands, and rinses off effortlessly with zero residue. Both gentle and effective enough to use on the eyes and lips.
NARS Makeup Cleansing Oil will be available for $40 in September 2009 on www.narscosmetics.com