All Posts Tagged With: "Neutrogena"
A major new advancement in skincare has been unveiled at this year's American Academy of Dermatology meeting. The meeting is still underway, but the new technology, called CYTOMIMIC Technology from Johnson & Johnson Consumer Companies, Inc. is already proving to be among the biggest news to come out of the AAD meeting.

Building on decades of research into how the body's electrical field affects skin regeneration, scientists at Johnson & Johnson Consumer Companies, Inc., have discovered how to harness the power of bioelectricity to help improve skin rejuvenation.
Neutrogena Clinical Skin Care: Arriving in stores next week, and currently available at www.neutrogenaclinical.com, Neutrogena introduces Neutrogena Clinical- a new skin care line inspired by bioelectricity.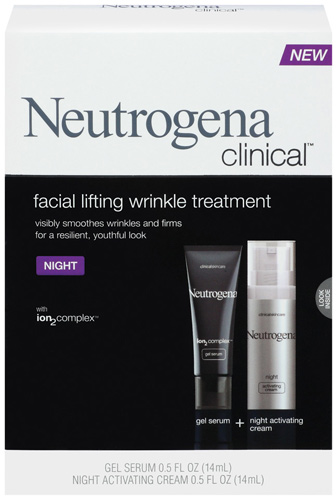 What is bioelectricity you may ask? Bioelectricity is the body's innate electrical signaling system and, as the body ages, diminished bioelectric signals can result in decreased cell-to-cell communication. This decreased communication, in turn, can cause a decrease in collagen production, which leads to visible signs of aging, including wrinkles and sagging skin. Neutrogena Clinical, featuring ion2complex technology, works by facilitating optimal cell-to-cell communication at the surface level of the skin to promote healthy collagen levels.
What's in it for you? Women with collagen-depleted skin, which is visible as wrinkles and sagging skin, will benefit most from Neutrogena Clinical.
The Neutrogena Clinical Skin Care products:
There are 4 systems. Each comes with an ion2complex Gel Serum and a specifically formulated Activating Moisturizer.
Makeup Tutorial: Makeup Artist Dawn Broussard collaborated with Neutrogena brand ambassador Emma Roberts to create the starlet's look for the Hollywood premiere of "Valentine's Day."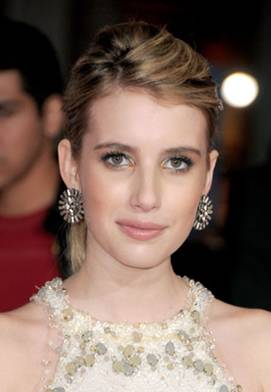 How to get Emma Roberts makeup look at the Los Angeles Valentine's Day Movie Premiere: 
Face:
To keep her skin looking beautiful on and off the red carpet, Emma regularly cleanses with Neutrogena Oil-Free Acne Wash Redness Soothing Facial Cleanser.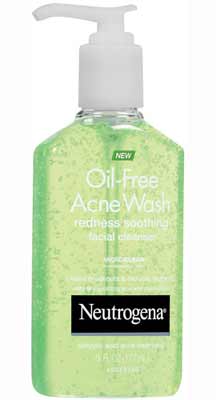 GET THE LOOK: Jennifer Garner was wearing CHANEL Beauté at the 67th Annual Golden Globe Awards. Jennifer's makeup look was created by Makeup Artist Kate Lee.
Beauty Inspiration & The Look: "Jen's dress was a perfect nude colour, and the beads were pink and silvery. The overall look was champagne and beige. With her pale skin and dark hair, it was my job to bring colour and radiance to the silhouette because everything else was quite monochromatic. I saw it as an excuse to break out the perfect lip shade."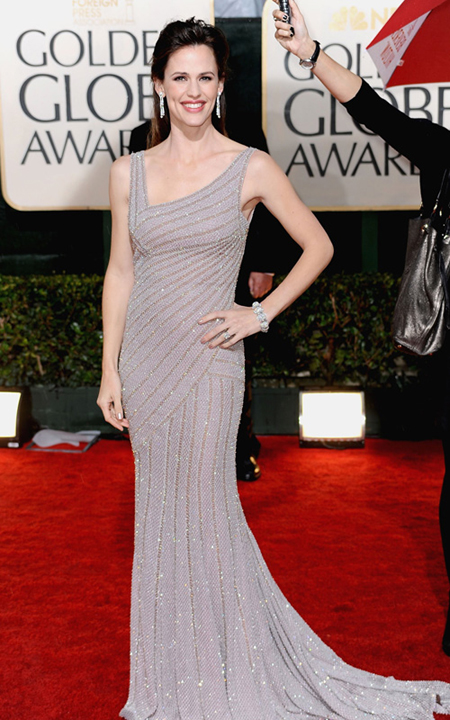 Beauty Tip: "I prepped the skin with CHANEL Hydramax + Active Serum and then CHANEL Sublimage Fluid Moisturizer, which leaves a velvety texture on the skin. On Jen's eyes I used CHANEL Quadra Eye Shadow in Kaska Beige. I liner her lids with CHANEL Long Lasting Eyeliner in Espresso, smudged it out, and used the dark burgundy shade from the quad along the lash line. I then used my favourite colour in the world, the beigey-taupey-lilac shade in the quad, in the socket line. I feathered it along the lash line as well, to blend the chocolate brown liner. I curled the lashes, an applied one coat of CHANEL Inimitable Waterproof Mascara in Noir. On her cheeks I used Neutrogena a combination of Neutrogena Mineral Sheer Cheek Colours in Apricot, Sable, and Rare Rose. Finally, on the lips I used CHANEL Rouge Coco in Rouge Orage. I chose this shade because it has amazing staying power and incredible hydrating properties. It's an intense rosey colour with a bronze shimmer – perfect or Jen's full lips."
The following are Marta's picks of her favorite skincare products for face and body & also perfume 2009 ! Please note that the numbers don't go in order of importance.
Hey guys, I don't look a day over 25 thanks to my top skincare products LOL (see images below).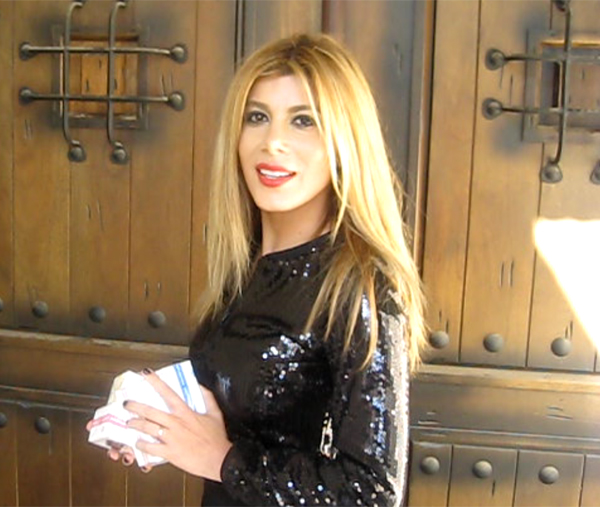 Marta Walsh Founder & Editor of Talking Makeup
Face Cleanser
1. Philosophy purity made simple one-step facial cleanser
2. CHANEL PRECISION Gel Purete: Purity + Anti Pollution Foaming Gel Cleanser
3. Liz Earle Cleanse & Polish Hot Cloth Cleanser
4. Mission Skincare Active Daily Facial Cleanser Sweet Citrus By Serena Williams5. Purpose Gentle Cleansing Wash 
5. Mario Badescu Enzyme Cleansing Gel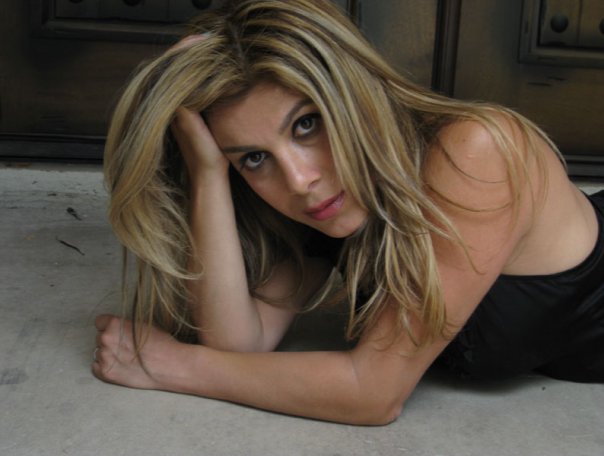 Makeup Removers & Eye Makeup Removers
1. Boscia MakeUp BreakUp Cool Cleansing Oil
2. La Roche-Posay Rosaliac Micellar Make-Up Removal gel Cleanses and Soothes Face & Eyes
3. Lumene Eye Makeup Remover Senstive Touch
4. Almay Oil-Free Eye Makeup Remover Pads
5. Talika lash conditioning cleanser oil free mascara & waterproof mascara
6. Physicians Formula Organic Wear Facial Makeup Remover Lotion
7. Pampers Sensitives Fragrance Free Baby Wipes
Cruise season is approaching and we'll all be looking to escape the cold weather! If you dread packing for vacation here is a list of Neutrogena Cruise essentials to ensure you look great while protecting yourself:
Apply this sunblock before heading to the pool and it's okay if you take a snooze:
Neutrogena Ultra Sheer Dry-Touch Sunblock SPF 100+ with Helioplex
· Offers the highest level of cutting-edge photo-stabilized sun protection technology
· It's high SPF helps compensate for under application – since most people don't apply a thick enough coat!
· Dry-Touch technology instantly absorbs excess sunscreen oils to leave skin feeling incredibly soft and matte finish, never uncomfortable
Holiday parties are just around the corner and after a year of pinching pennies, we all deserve to kick back and enjoy, while looking absolutely fabulous! So maybe you have to skip that new dress – no problem! You can get a stunning new look simply by heading to your nearest drugstore. Here are some tips on how to hit those holiday parties looking (and feeling) like a million bucks by spending only a few:
Beauty is really skin deep
Want to look younger? Brighter? Beautiful? Don't we all… And now we can! RoC's new Multi-Correxion Skin Perfecting System is clinically shown to transform skin in just two weeks! The three-step system has all you need for you daily skin routine and works to combat multiple signs of aging so you get transformational results.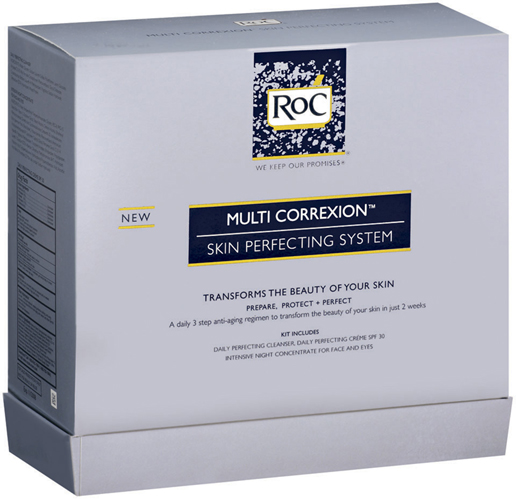 Bree Turner is an actress who began her journey in Hollywood as a professional dancer. Bree was a background dancer in such hit films as The Big Lebowski (1998), She's All That (1999) and Mike Myers' Austin Powers: The Spy Who Shagged Me (1999). Bree's love for performing and being on stage makes acting a natural transition. Most recently, Bree Turner can be seen opposite Katherine Heigl and Gerard Butler in The Ugly Truth.
I caught up with Bree Turner via telephone from Los Angeles early in the morning few months ago, to talk about her beginnings in Hollywood, her role film The Ugly Truth opposite Katherine Heigl, future career plans and even some beauty secrets!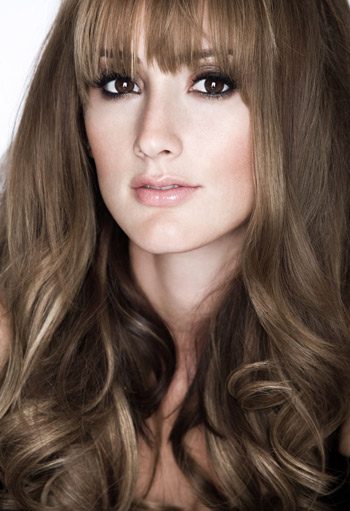 Actress Bree Turner
Marta Walsh: How did you decide on a career in acting, and what were some of your first breaks as an actress?
Bree Turner: I started out as a dancer which got me on stage. I was pretty shy as a kid so my mom decided to enroll me in a dance class, and I fell in love with being on stage and performing. I danced all through my teens and early 20's. Dancing brought me down to Los Angeles with a dance scholarship in UCLA. I heard that you can actually make money as dancer, so I got a dance agent and began working in commercials, music videos, and the Grammys. I did that for about 6 years. I then decided to pursue acting. I was so in love with being on set and movie making. I loved movies since I was a baby. It was the only thing that would calm me down. I was very colicky as a child so my mom would take me to watch movies. Grease was the movie that would stop me from crying. Dancing, performing, and being on stage is all I've done forever, it's all I really know.
Introducing Neutrogena's seasonal online shopping destination – Neutrogena Holiday.
This season's best beauty buys for family and friends:
FREE Shipping on Orders over $25
25% off When You Buy 3 or More Products
FREE Samples with Every Purchase
Last year, thanks to Neutrogena, I was given a chance to interview actress Malin Akerman for Talking Makeup's Celebrity Beauty section Beauty Interviews.
Malin Akerman starred in the 2007 Farrelly Brothers movie The Heartbreak Kid and in the 2008 film 27 Dresses opposite Katherine Heigl. Malin also played Laurie Juspeczyk in the film adaptation of Watchmen, and The Proposal. And recently, Malin Akerman plays opposite Vince Vaughn in a the film Couples Retreat which was released ctober 9th, 2009. Other actors in the film include: Kristen Bell, Kristin Davis, and Kali Hawk.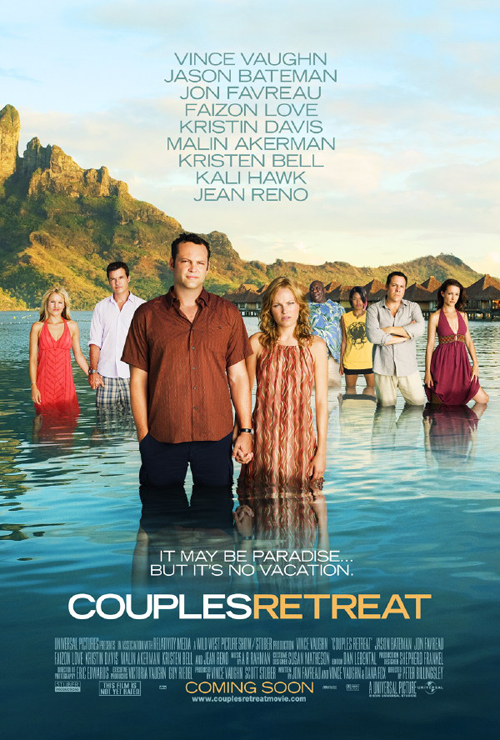 In this interview Malin Akerman talks about her partnership last year with Neutrogena in an effort to educate people about skin cancer prevention. Reveals her top 3 beauty secrets. What aspects in acting she loves the most. Her reaction to Marta Walsh's conviction of her becoming Hollywood's next it starlet, and her films in 2009: The Watchmen and The Proposal.
Marta Walsh: What compelled you to partner with Neutrogena in the effort to educate people about skin cancer prevention?
Malin Akerman: This video and message is something I have a passion for because I understand the importance of checking your skin for suspicious moles. I recently had a suspicious mole removed on my face; I noticed it was changing shape and asked my dermatologist to examine it. I was one of the luckier ones.