Last year, thanks to Neutrogena, I was given a chance to interview actress Malin Akerman for Talking Makeup's Celebrity Beauty section Beauty Interviews.
Malin Akerman starred in the 2007 Farrelly Brothers movie The Heartbreak Kid and in the 2008 film 27 Dresses opposite Katherine Heigl. Malin also played Laurie Juspeczyk in the film adaptation of Watchmen, and The Proposal. And recently, Malin Akerman plays opposite Vince Vaughn in a the film Couples Retreat which was released ctober 9th, 2009. Other actors in the film include: Kristen Bell, Kristin Davis, and Kali Hawk.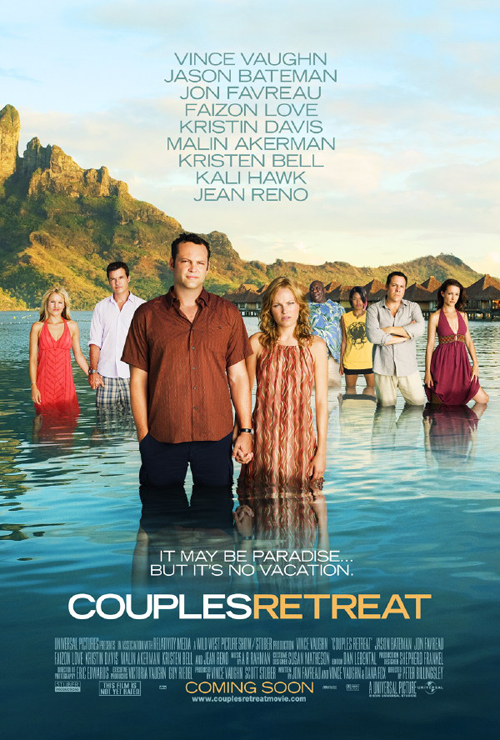 In this interview Malin Akerman talks about her partnership last year with Neutrogena in an effort to educate people about skin cancer prevention. Reveals her top 3 beauty secrets. What aspects in acting she loves the most. Her reaction to Marta Walsh's conviction of her becoming Hollywood's next it starlet, and her films in 2009: The Watchmen and The Proposal.
Marta Walsh: What compelled you to partner with Neutrogena in the effort to educate people about skin cancer prevention?
Malin Akerman: This video and message is something I have a passion for because I understand the importance of checking your skin for suspicious moles. I recently had a suspicious mole removed on my face; I noticed it was changing shape and asked my dermatologist to examine it. I was one of the luckier ones.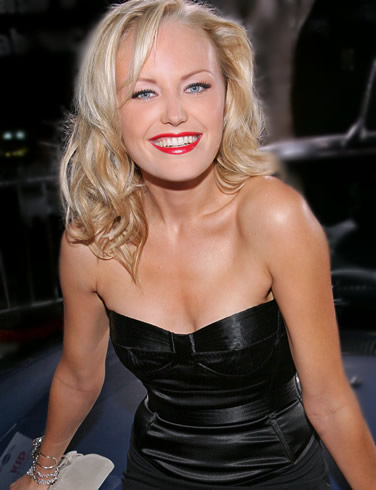 MW: If you had to pick one Neutrogena skincare product to incorporate into your skin cancer prevention routine, what would it be?
MA: I would have to say Neutrogena Ultra Sheer Dry-Touch Sunblock SPF 85 as it is really the "gold-standard" in sun protection. It contains Helioplex, which offers the highest level UVA sun protection available in the U.S., while shielding skin against sunburn and premature aging.
MW: What are your top 3 beauty secrets?
MA: Wear a moisturizing face cream with 30 or higher SPF every day. Use a gentle face wash to clean your skin every day (my favorite is Neutrogena foaming face wash) and remember to smile… it automatically makes you 10 times more beautiful!
MW: What was the best part of collaborating with Neutrogena?
MA: Since Neutrogena is the leader in sun protection technology, I am happy that I was able to partner with such a well-known brand to raise awareness about self-examination and skin cancer prevention. By working with Neutrogena, I am able to encourage as many individuals as possible to check themselves every month, especially since early detection is the key in the prevention of skin cancer.
MW: Can you tell us about your first Neutrogena experience?
MA: I have been working with Neutrogena for about a year now, and it has been great. I was given the opportunity to appear in some viral advertisements for their sunless tanner and was then approached with the chance to participate in this informative viral video and empower people to do self-examinations on themselves and their loved ones.
MW: What aspects of acting do you love the most?
MA: I love the challenges you face on a daily basis. Trying to make your character real and believable. Trying to make people laugh or cry. Trying to top your best performance. There just isn't one day that is the same as the next and I love that diversity in my job.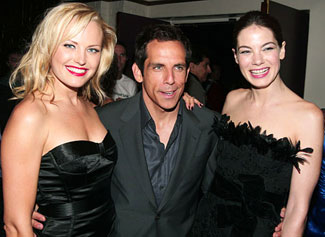 MW: What are one or two things some people may not know about you?
MA: Well, if I told you then it wouldn't be a secret anymore… but I'll give you one; I have webbed toes on my right foot!
MW: Who would you invite to your ultimate dinner party?
MA: Bob Dylan, Paolo Coelho, The Rolling Stones, Lasse Hallstrom, Ellen DeGeneres, Simon Cowell, Madonna, and all of my closest friends and family.
MW: After watching you act in '27 Dresses' and in 'The Heartbreak Kid' with Ben Stiller, I'm convinced you are Hollywood's next superstar. Are you excited what the future holds for you?
MA: Thank you. I am flattered by your conviction! I am very excited that opportunities are now opening up for me and that the possibility of getting paid for what I love to do most for the next couple of years is becoming a reality. As we all know however, as fast as you can become a hot commodity in Hollywood, is as fast as you can be forgotten, so I just hope for a few great years!
MW: What other movies or projects are you currently working on?
MA: I have nothing concrete to brag about yet, but am looking through a bunch of scripts to see if something might catch my eye for the near future. Coming out in 2009 I have two films that I just finished; The Watchmen and The Proposal.
It was a pleasure to interview the beautiful Malin you can find out more about the full Neutrogena line at www.neutrogena.com