You are invited to join the new Clarins interactive community on Facebook and Twitter. Be one of the first 5,000 people to fan their page and receive a complementary 3-week supply of the NEW Multi-Active Day skin care cream!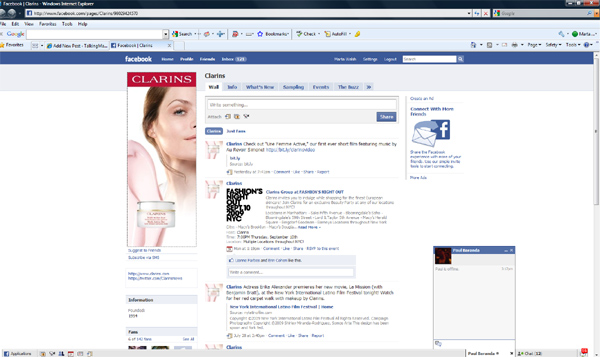 Click on the links below to become a fan!
Clarins on Facebook:
http://www.facebook.com/pages/Clarins/98029424570
Clarins on Twitter:
http://twitter.com/ClarinsNews
Official Clarins Website:
http://us.clarins.com
Clarins officially enters into the social media space with the launch of the new Multi-Active Day skin care range. Multi-Active is created for today's modern woman whose skin is prone to early aging due to her busy, active lifestyle and environmental stressors. Clarins is built on a philosophy of listening to women and finding innovative solutions for their beauty concerns. Facebook and Twitter will further enable Clarins to connect with multi-active women across multi-platforms and continue to listen to women, providing feedback in a moment's notice.
To celebrate the launch, Clarins Facebook page will also premiere Une Femme Active, the brand's first short film featuring music by Brooklyn based band Au Revoir Simone. Clarins, the respected leader in skin care, will utilize social networking platforms to deliver quality information including up-to-date news, product innovations, event announcements, and expert skin care advice.
Watch "Une Femme Active" on Facebook:
http://bit.ly/clarinsvideo