All Posts Tagged With: "Twitter"
Hello loves:) If you haven't done so yet please follow me on Twitter. I REALLY appreciate your support:)

Marta Walsh on Twitter
This just came in on TM's desk this AM from the Estée Lauder headquarters in New York City: "Great news! We are pleased to announce that Estée Lauder has joined Twitter! We are very excited to be part of the beauty conversation and will be offering our followers an inside look in to our beauty adventures.
NARSissist which is NARS Cosmetics Twitter was profiled last week (June 2nd, 2010) in StyleCaster's second installment of Twitter Birds– a feature that explores some of the industry's most fun-to-follow Twitterers. "NARSissist is fashion forward…The voice is playful, clever and a bit audacious…There is one thing that is constant, though: I always, always try to be fun, fabulous and focused," says NARSissist.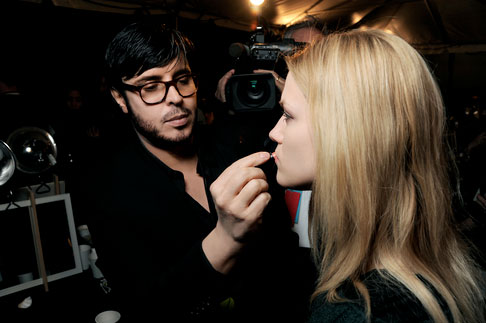 Check out the full story from StyleCaster here and get to know the girl behind some of your favorite tweets! If you're not already following her (but of course you are), get in on the fun: @NARSissist
Hi guys! Hope all is well:)
Follow me, Marta Walsh, on Twitter, Please!! XOXO: www.twitter.com/TalkingMakeup for the latest beauty news, MAC makeup news, celebrity beauty inspired tips, celebrity interviews, makeup how-to, Fashion Week trend reports, and amazing giveaways!
You are invited to join the new Clarins interactive community on Facebook and Twitter. Be one of the first 5,000 people to fan their page and receive a complementary 3-week supply of the NEW Multi-Active Day skin care cream!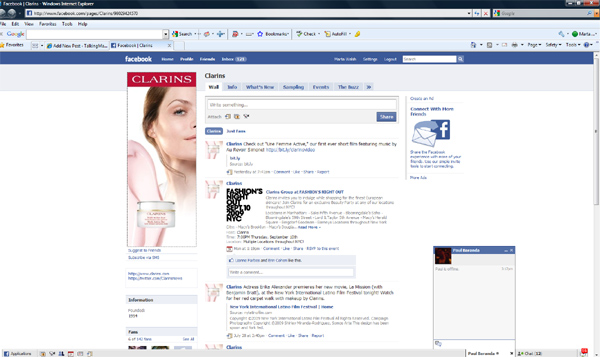 Click on the links below to become a fan!
Clarins on Facebook:
http://www.facebook.com/pages/Clarins/98029424570
Clarins on Twitter:
http://twitter.com/ClarinsNews
Official Clarins Website:
http://us.clarins.com