All Posts Tagged With: "Daniel Howell"
America Ferrera's beautiful hairstyle seen on the red carpet at the 2008
Emmy Awards were created exclusively with Fekkai, and hairstylist Daniel Howell.
I actually love America Ferrera's hair style, it looks super glamorous and very old Hollywood.

Emmy Nominee America Ferrera:

Hairstyle by Daniel Howell for Fekkai.

THE LOOK: 
A modern day Veronica Lake with heightened definition and a defined wave 
pattern. Accented with a strong side part and pull back to one side.
HOW TO GET THIS LOOK: Start by applying FEKKAI COIFF DEFENSE THERMAL UV PROTECTANT to wet hair.
 Brush from roots to ends with the FEKKAI CLASSIC BRUSH. Spray FEKKAI COIFF
 BOUFFANT LIFTING & TEXTURIZING SPRAY through out and dry hair. Using a 3/4
inch curling iron start at the nape of the neck and wrap the hair from 
middle to root. Make sure all the hair is going in the same direction 
making it a repetitious pattern. Then use the next size curling iron on the ends of the hair. Go through the entire head from right side to left side.
Clip the hair into desired waves close to the scalp. Remove clips and brush out curls for a soft finish. Set with FEKKAI SHEER HOLD HAIRSPRAY.
THE PRODUCTS ALL BY FEKKAI:
Coiff Defense Thermal UV Protectant
Coiff Bouffant Lifting & Texturizing Balm
Fekkai Classic Brush
Sheer Hold Hair Spray.
Talking Makeup has the scoop to who would be styling the tresses of actress America Ferrera and Rose Byrne for the 60th Annual Emmy Awards.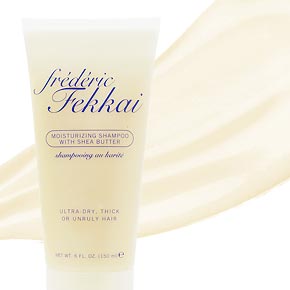 Looks like Fekkai stylists Adir Abergel and Daniel Howell are working with Fekkai this year to tame the tresses of the following fabulous celebrities: America Ferrera and Rose Byrne.

America Ferrera.

Rose Byrne.
Hollywood starlets know that it's all about glamorous hair when it comes to the red carpet. This year for the 2008 Emmy Awards, two of the industry's most sought after hair stylists, Adir Abergel and Daniel Howell, have chosen to work with Fekkai to create award winning hair. Daniel Howell will tend to the tresses of America Ferrera, Ugly Betty nominee and Adir Abergel will style Rose Byrne locks, attending for Damages.