All Posts Tagged With: "Cheeks"
MAC Holiday Collections focus on festivities and the fabulous this Holiday. Shimmery silvery compacts, makeup bags and boxes adorned with playful bubbles encase MAC's most merry hues. There is something for everyone with holiday makeup shades, gifts that give back and holiday gift ideas!
MAC Holiday Colour:
Magic, Mirth, and Mischief
Inspired by a holiday spirit that's impromptu, unstuffy and informal, this Holiday collection focuses on FUN! Cheeks are coloured with Mineralize Blush featuring a crescent full of sparkle to add Holiday wonderment. Choose from two of the most popular glosses: lusciously moist Cremesheen Lipglass or startlingly sparkly Dazzleglass, each creating a polished pout that stands out. Or choose from seven pouches to target eyes or lips or fulfill all your makeup brush fantasies. And there are Lip, Eye and Face Palettes that put a bevy of glorious colours in your palm. Available October 15, 2009 at all MAC locations.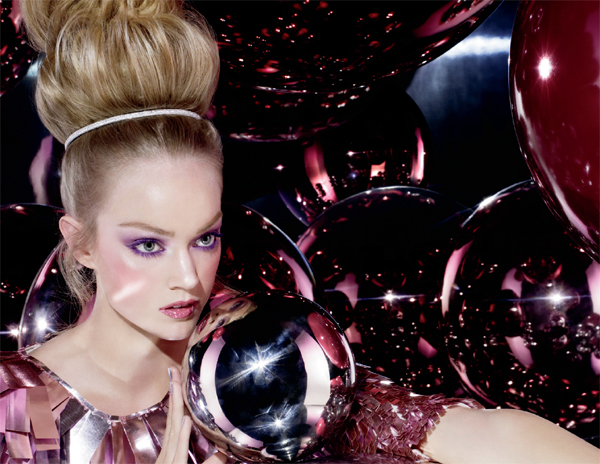 MAC Viva Glam: Gifts That Give Back:
Miracles Can Happen Viva Glam Lip Kit
Believe in miracles large and small, in magic of all kinds, and give a gift that also helps others. Featuring Lipstick in Viva Glam V and VI and Lipglass in Viva Glam V, this deep red compact contains some of our most popular shades. Every cent of the selling price of Viva Glam Lipstick and Lipglass is donated to the MAC AIDS Fund to support men, women and children living with HIV and AIDS. Available October 15, 2009 at all MAC locations.
Here is how to get Alessandra Ambrosio's makeup look at Christian Siriano Spring 2010 by VS Lead Makeup Artist Polly Osmond: To achieve Alessandra's sparkling eyes, glowing skin and supple lips use VS Makeup Eye Shadow Quad in Satisfied and Eye Contact, followed by VS Makeup Eyeliner in Dark Chocolate and finish eyes with VS Makeup High-Definition Mascara in Blackest Black. For Alessandra's alluring glitter effect use VS Makeup Soft Focus Liquid Foundation with VS Makeup Bronzer/Highlighter Trio in Glowing on the cheeks for the flawless close-up. For her lush nude lip use VS Makeup Lipgloss in Embrace.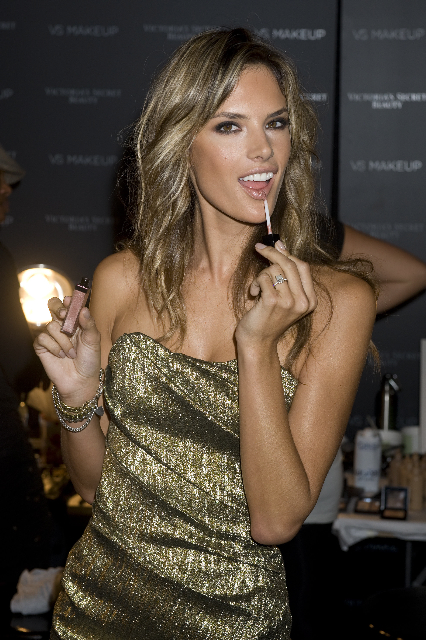 And here is how to get the Christian Siriano Spring 2010 runway look, use VS Makeup Soft Focus Liquid Foundation and VS Makeup Bronzer/Highlighter Trio on your cheeks. For eye-popping eyes use VS Makeup Silky Eye Shadow in Pose, VS Makeup Lustre Eye Shadowi in Champaign and VS Makeup Sparkle Eye Shadow in Provocateur. Line the eyes VS Makeup Liner in Bright and finish with VS Makeup High-Definition Mascara in Blackest Black. Finish the look with applying concealer to the lips and then a thin layer of VS Makeup Lipgloss in True.
Image above: VS Lead Makeup Artist Polly Osmond's Victoria's Secret Makeup Face Chart.
Emmy Rossum wears NARS during New York Spring/Summer 2010 Fashion Week.
Emmy Rossum was spotted at multiple events this past week during New York Fashion Week. At Bergdorf Goodman for Fashion's Night Out on September 10th she donned a bold lip and bright eyes. She loved the lip color so much that she took it from our artist to keep for herself.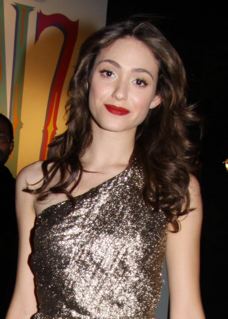 At Marchesa's SS 2010 presentation she opted for a more subtle approach pairing radiant skin with soft pink lips. "Emmy wanted a smokey-eye look suitable for daytime," said NARS Makeup Artist Lenna Scarrot about the celebrity's Marchesa look. "She wanted it to be more light gray- no black- like a seductive ballerina." Her flawless matte complexion was complemented by a soft, seductive eye and a naturally glossed pout perfect for a day to night transition. She kept everything that was used on her, and especially loved the new NARS Larger Than Life Lengthening Mascara, telling Lenna "there's no need for false lashes!"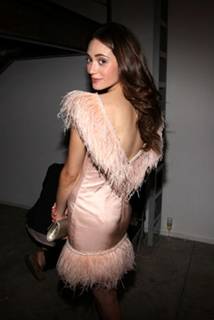 Red carpet beauty scoop: get the look of Christina Applegate at the 2009 Emmy awards. Christina 's look was created by Makeup Artist: Joanna Schlip for Clarins.
The Makeup Look: Joanna was inspired by Christina's dramatic, sweeping gown by Basil Soda when creating her makeup look. The vintage glamour of the navy stunner called for simple makeup that still made a statement. With her hair pulled back in a chic chignon, Joanna was able to play up Christina's eyes with a sexy retro smolder, while keeping her skin fresh and lips softly pink. Like the dress, Christina's makeup exuded a Brigitte Bardot 60's cool, with a modern twist.

Emmy nominee Christina Applegate, nominated for Lead Actress in a Comedy Series for "Samantha Who" at the 61st Primetime Emmy Awards. Nokia Theatre, Los Angeles CA, September 20, 2009. Photo Credit: Mathew Imaging/WireImage.com
Skincare: To create a radiant glow, Joanna prepped Christina's skin with three steps: First she cleansed with Clarins Water Comfort One Step Cleanser. She then applied Clarins Multi-Active Day moisturizer, followed with Clarins Beauty Flash Balm for smooth, hydrated, radiant skin.
mark introduces the NEW! Urban Neutrals Fall 2009 Flip For It! Get gorgeous on the go by carrying all your essentials in this surprisingly little case that includes the season's perfect hues for lips, cheeks and eyes. The collection is filled with coordinating urban neutral tones with a twist, for a flirty, feminine look. Mix and match shades to your heart's content and create a personalized look that is perfectly flattering on a range of skin tones.
Suggested retail price $20.
Kit contains: 2 Lip Color Shades, 2 Lip Gloss Shades, 2 Eye Shadow Shades and 1 Cheek Shade
Available now at www.meetmark.com  or through a mark Rep.
Few weeks ago I was given an incredible opportunity to interview actress and FAME star Kay Panabaker. It was such pleasure chatting with Kay over the phone. She came across as extremely intelligent, witty, and very dedicated young woman. She completed her BA in History from UCLA before she turned 18! And, she is beautiful. Watch out Hollywood!
Kay gave me the biggest compliment: "Thank you for an intelligent interview and questions. I'm not used to those. I'm used to 'What's your character like' and 'Whose the most famous person you have in your cell phone'. I appreciate this interview, it was great."-Kay Panabaker.
Thank you Kay!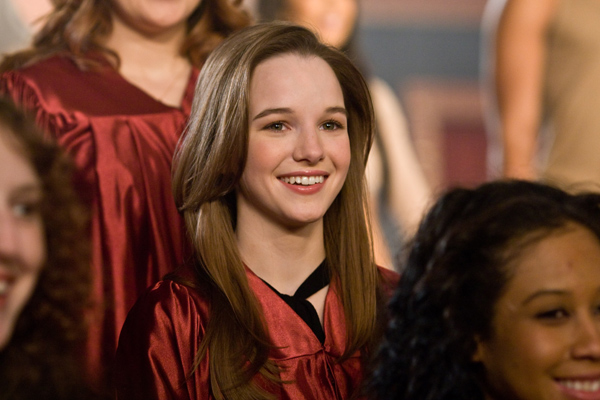 Kay Panabaker plays the role of "Jenny" in the upcoming film FAME, a movie based upon the 1980 film which follows NYC talent attending the New York City High School for the Performing Arts, (Known today as Fiorello H. Laguardia H.S.) The Movie "FAME" is in theatres September 25th, 2009 (USA).
I caught up with Kay one afternoon this summer to chat about her love for acting. Her charcter "Jenny" in the upcoming film "FAME". How she finds the balance between life and an acting career. Kay even reveald to me what's in her makeup bag and future plans.
Marta Walsh: Why have you decided on a career in acting? How did it all began for Kay?
Kay Panabaker: My sister (Danielle Panabaker) and I kind of fell into acting. She and I used to do the same activities, like dancing. We would then take the same dance classes, and then the same print work and commercials. That was back in Georgia. When we moved to Chicago we started to do more theatre. One of our agents then recommended that we should move to LA. My mom was very skeptical. She told us it was a crazy idea and that we will never make it. So in a way I fell into acting, but I've been loving it pretty much from the beginning. When I was 10 I hardly even watched TV, so I don't how I discovered the love for acting and movies.
MW: How do you find the right balance between school and enjoying life as a young woman and at same time working in Hollywood? What advice can you give to young aspiring actors and actresses?
KP: School and education are very important to me and I believe it is possible to do both. Just because you want to be an actress doesn't mean you can't go to school. I started community college when I was 13. I used to go to work during the day and go to school at night. I would do my homework in whatever spare time I had. Sure there is a sacrifice. I gave a bit on a social life but I made it work, and I'm so thankful that I did. I now have a degree I can fall into. I have more options. I got my degree so young I can even still go back to school if I decide do. There is nothing I can't do!
I'm excited to share with you a brief interview with Lauren Conrad the fabulous mark Cosmetics face and star of MTV's hit series The Hills.
If you are like me, adore Lauren's effortless beauty and style, then you might want to find out how she makes it all happen.
In this interview Lauren Conrad talks about her favorite mark makeup products, what's in her makeup bag, style and beauty secrets, and future plans.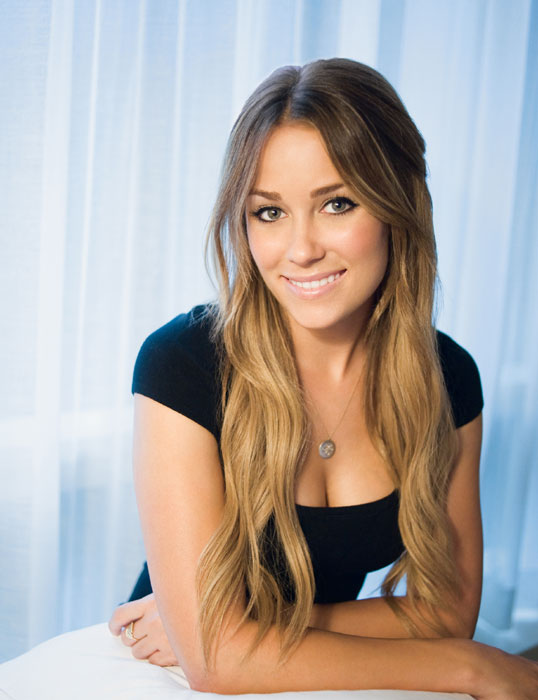 Marta Walsh: What do like most about mark Cosmetics?
Lauren Conrad: I like that it is easy to take on the go. The hook ups are great as I can bring a lip gloss and eyeliner together in my bag. mark cosmetics are really perfect for someone who wants to be fashionable and beautiful on the go.
MW: What's in your makeup bag right now?
LC: I never leave the house without marks On the Edge Hook Up Liquid Eyeliner in Cleo, Glow Baby Glow Hook Up Lipglosses and a tube of Aquaphor.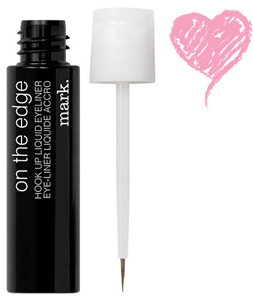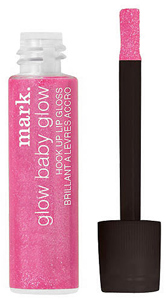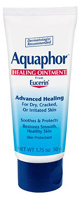 Watch Marta's video blog for today talking about the latest from Victoria's Secret Beauty: Christian Siriano for VS Makeup Fall 2009:
Products mentioned in Marta Video blog:
Lip Gloss Sublime (warm coral) and Silky Eye Shadow Sahara (nude): Perfect as back to school makeup when you want to look natural and radiant without overdoing it. And Christian Siriano for VS Makeup Fall 2009 Bronzer/High lighter Trio.

Marta's video blog for today is featured on www.misslush.com
MAC In high Def makeup collection will be available September 10th-October 2009 at MAC Stores only.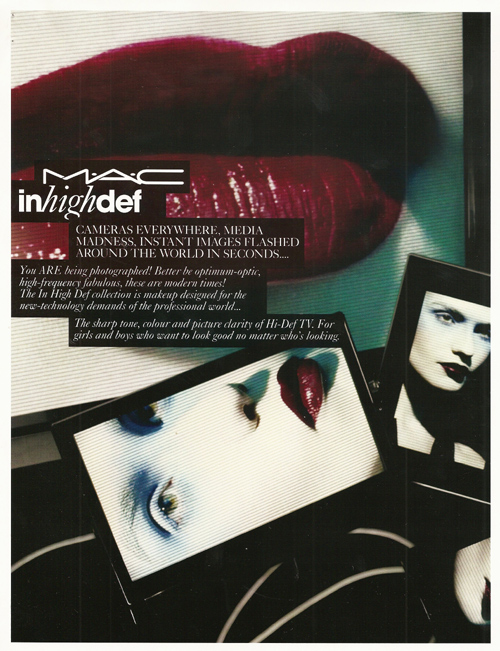 MAC In High Def: Cameras are everywhere, media madness, instant images flashes around the world in seconds… You ARE being photographed! Better be optimum-optic, high-frequency fabulous, these are modern times! The In High Def collection is makeup designed for the new-technology demands of the professional world…The sharp tone, colour and picture clarity of Hi-Def TV. For girls and boys who want to look good no matter who's looking.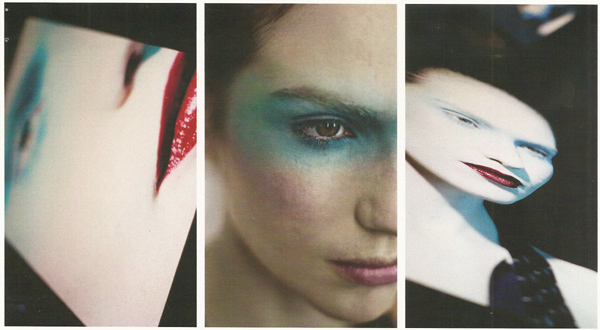 Face and body foundation formulated for flawless replication; at last, you achieve perfection expected on screen at all times. A complementary collection of Lipstick, Lipglass, Mineralize Skinfinish/Natural applied with the 187 Duo Fibre and 188 Small Duo Fibre Face Brushes fool the eye, and the camera. The very best in the new look of Hi-Def, made easy.

My new love: MAC Mineralize Skinfinish bronzer in Dark: MAC In High Def
Talking Makeup is excited to introduce you to the Estée Lauder Virtual Makeover Widget – the first-ever branded makeup widget of its kind that allows you see how makeup products will look on your own face before buying!
You can download the Estée Lauder Virtual Makeover Widget to your desktop or social media page and upload your own photo – from finding the right foundation and lipstick to discovering your best blush and eyeliner, the possible looks one can try are endless!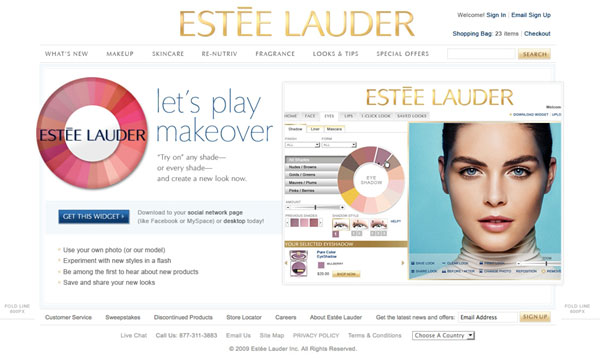 The state-of-the-art technology enables users to play with the Estée Lauder makeup collection, customize looks product by product or instantly apply 'one click looks' from current advertising campaigns and new color collections. From the shimmer of an eyeshadow to the wet shine of a lipgloss, online shoppers can now realistically visualize and experience the Estée Lauder makeup line.
To download the Estée Lauder Virtual Makeover Widget to your desktop or social media page visit www.esteelauder.com/letsplaymakeover  or the Estée Lauder Facebook page at