MAC In high Def makeup collection will be available September 10th-October 2009 at MAC Stores only.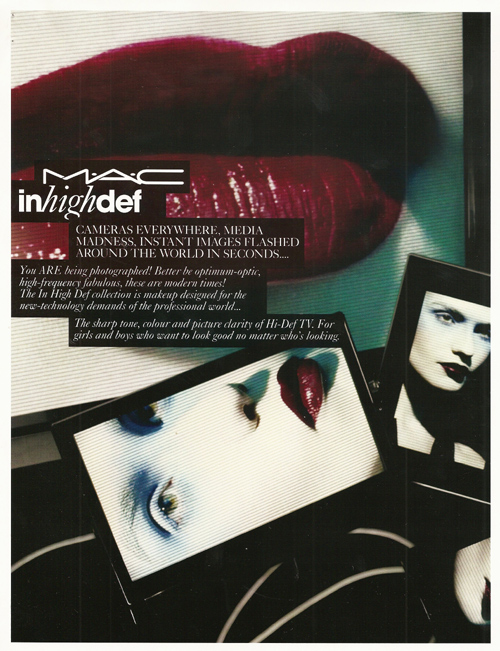 MAC In High Def: Cameras are everywhere, media madness, instant images flashes around the world in seconds… You ARE being photographed! Better be optimum-optic, high-frequency fabulous, these are modern times! The In High Def collection is makeup designed for the new-technology demands of the professional world…The sharp tone, colour and picture clarity of Hi-Def TV. For girls and boys who want to look good no matter who's looking.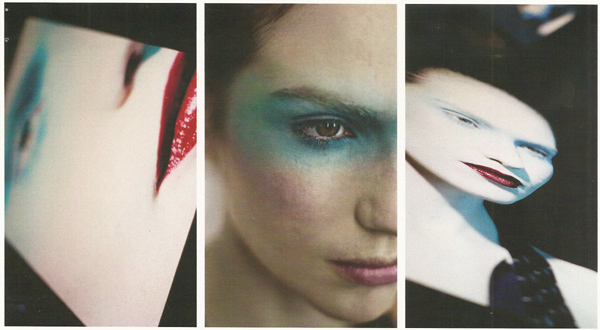 Face and body foundation formulated for flawless replication; at last, you achieve perfection expected on screen at all times. A complementary collection of Lipstick, Lipglass, Mineralize Skinfinish/Natural applied with the 187 Duo Fibre and 188 Small Duo Fibre Face Brushes fool the eye, and the camera. The very best in the new look of Hi-Def, made easy.

My new love: MAC Mineralize Skinfinish bronzer in Dark: MAC In High Def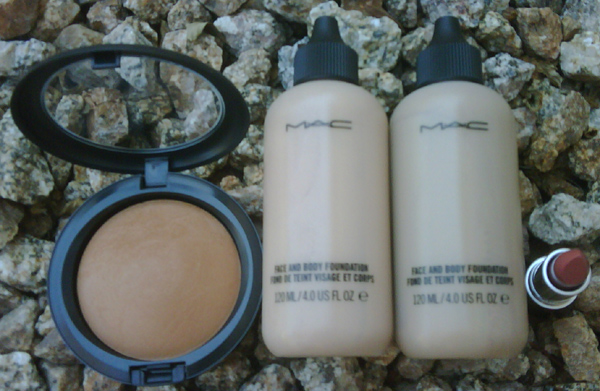 From Left: MAC Mineralize Skinfinish/Natural Dark (Deep Caramel) $25, MAC Face and Body Foundation in N2 (Porcelain Beige) and in C4 (Golden Natural Beige) $32, MAC Lipstick in High Def (Mid-Tone Natural Coral Amplified) $14.