All Posts Tagged With: "The Hills"
On Tuesday, April 27, 2010, hours before "The Hills" final season premiere airs reality stars Kristin Cavallari and Audrina Patridge stopped by the John Frieda Style On Site Tour mobile salon in New York's Times Square to receive their very own hair transformations by John Frieda International Creative Consultant Harry Josh and to celebrate the kickoff of the nationwide tour.
WATCH: Seak peek to Kristin Cavallari and Audrina Patridge visit to John Frieda's Mobile Salon Tour
The girls got their hair styled by celebrity stylist and John Frieda International Creative Consultant Harry Josh at the Style On Site Salon, where women can stop by for a complimentary styling session courtesy of John Frieda hair care. Each client receives a 15-minute lesson with a top John Frieda stylist, who will consult with her about her specific hair issues and educate her on how a John Frieda regimen can address her unique concerns. Visitors also get instant access to the BCBGMAXAZRIA pop-up shop for head-to-toe style on site.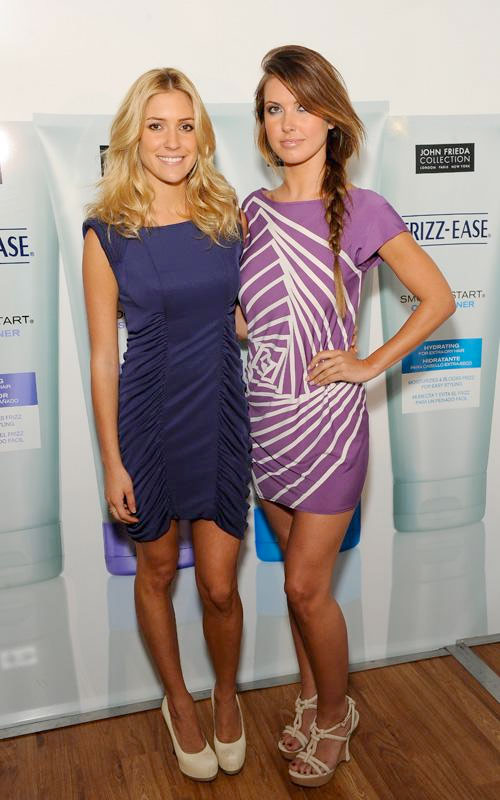 L to R: Kristin Cavallari and Audrina Patridge
After kicking off in New York, the Style On Site Tour will travel to Philadelphia, Atlanta, Miami, Houston, Los Angeles, San Francisco, Minneapolis and Chicago. Can't make it by the mobile salon? You can sign up to win a one-on-one Skype session with Harry Josh or a top John Frieda stylist—log on now for the chance to experience their expertise from home.
For more information on the John Frieda Style On Site Tour and to find out when it will be coming to a city near you, visit www.johnfrieda.com/salontour2010.
SEE MORE SNEAK PEEK PHOTOS!
Cast of The Hills and The City were spotted in New York City last night for their season's finale party.
Which celebrity look is your favorite?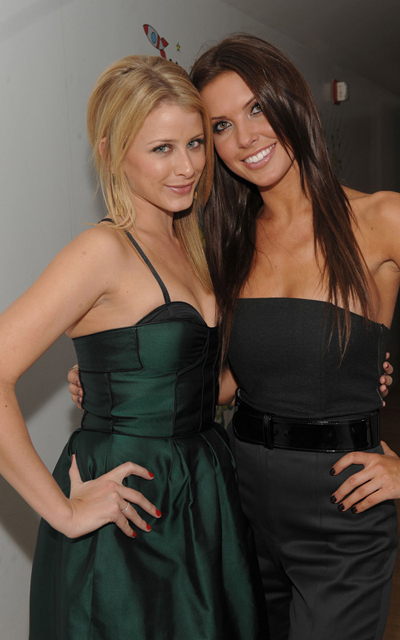 From left: MTV's The Hills stars Lauren "Lo" Bosworth and Audrina Patridge
I'm excited to share with you a brief interview with Lauren Conrad the fabulous mark Cosmetics face and star of MTV's hit series The Hills.
If you are like me, adore Lauren's effortless beauty and style, then you might want to find out how she makes it all happen.
In this interview Lauren Conrad talks about her favorite mark makeup products, what's in her makeup bag, style and beauty secrets, and future plans.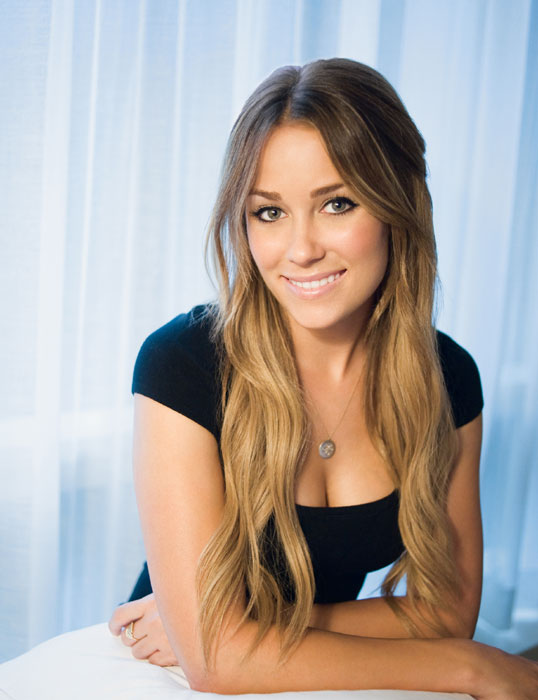 Marta Walsh: What do like most about mark Cosmetics?
Lauren Conrad: I like that it is easy to take on the go. The hook ups are great as I can bring a lip gloss and eyeliner together in my bag. mark cosmetics are really perfect for someone who wants to be fashionable and beautiful on the go.
MW: What's in your makeup bag right now?
LC: I never leave the house without marks On the Edge Hook Up Liquid Eyeliner in Cleo, Glow Baby Glow Hook Up Lipglosses and a tube of Aquaphor.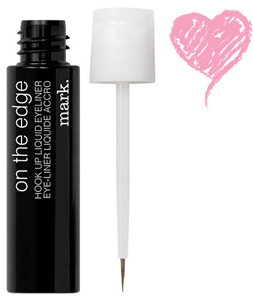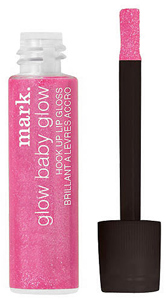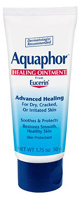 I have my favorites when it comes to legendary hair: Jennifer Aniston, Gisele, Alessandra Ambrosio and now Kristin Cavallari!
I LOVE Kristin Cavallari's hair, it's long, it's wavy but not frizzy, and it has that Boho Chic/Rock Chic look which I'm into.
In a recent episode of MTV's The Hills Audrina Patridge's hair seem to gone blonder. Audrina used to sport dark brown hair in the past.
Which is a better look: Audrina Patridge with brown hair, or Audrina Patridge with Blonde hair?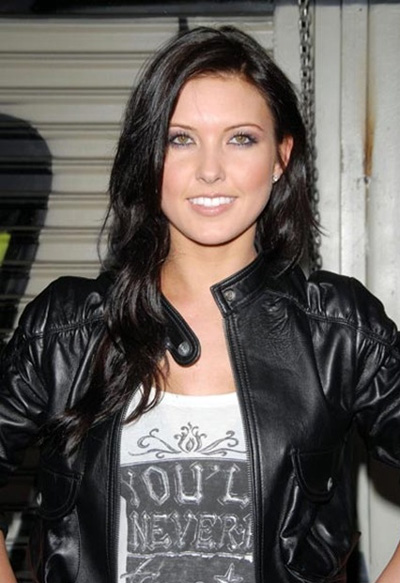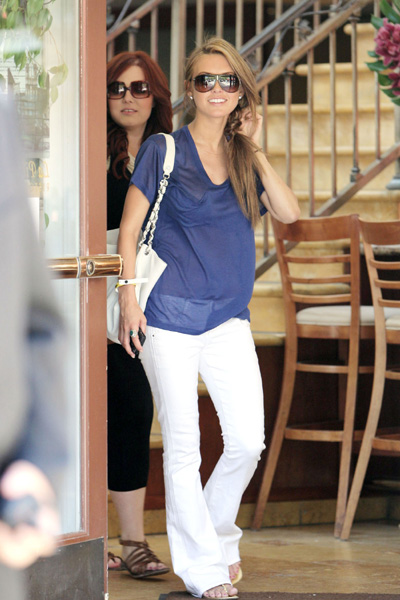 Want to find out about Audrina Patridge's beauty secrets, read my interview with Audrina HERE! 
MTV's The Hills Finale was aired this past Monday. Just in case you missed it, here is a photo of Whitney Port, Lauren Conrad, and Audrina Patridge. The Hills Finale MTV special party took place at the Tavern On The Green in New York City.
Which The Hills star is your favorite: Whitney Port (left), Lauren Conrad (middle) or Audrina Patridge (right)?
Get ready to the premier of The City staring Whitney Port which is scheduled to air on December 29 at 10PM(check your local listings). Also in the new MTV The City cast, Erin Lucas.
Here is The City Trailer:
Thanks to AVON and its Beauty Breakthrough Tour you can find out Lauren "Lo" Bosworth's wish.
The Avon Beauty Breakthrough Tour is heading across the country, beautifying cities inside and out at every stop. Now in it's 7th year, The Beauty Breakthrough Tour brings Avon's unique combination of beauty and technology to women while challenging communities to join forces and raise funds for their local domestic violence agency.
Celebrities like Callie Thorn of FX! Network's Rescue Me; Keisha Whitaker, model/actress and wife of the Academy Award Winner Forrest Whitaker; Lauren "Lo" Bosworth, star of the hit MTV series, The Hills have all done their part by signing their own Wishing Wall Cards. The cards will be on view at every city stop.
MTV's The Hills' Lauren "Lo" Bosworth Gets a Boost at the John Frieda See for Yourself Salon.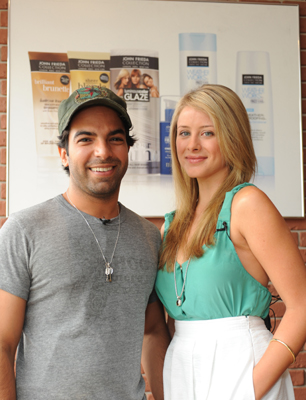 Lo Bosworth and Harry Josh.
To get her hair camera-ready, Lauren "Lo" Bosworth from MTV's hit show The Hills stopped by the John Frieda See for Yourself Salon, where the top stylists behind editorial shoots and celebrity hairstyles are transforming real women's hair before their eyes. At the tour's Venice Beach stop on July 28th, Lo sat down with Harry Josh, hair guru and Creative Consultant for the John Frieda Collection, to talk about what she could do at home to get a volume boost.

Lo Bosworth Gets a Boost.
Harry Josh's Volumizing Tips:
Tip 1 – Volume Starts at the Roots: "Products make all the difference when building volume, so use a formula that creates lift when building volume at the roots." Harry informed Lo. "I start by prepping hair with John Frieda Luxurious Volume Full Splendor Shampoo and Conditioner, then spray the roots with John Frieda Luxurious Volume Lavish Lift Root Booster before blow drying."

John Frieda Luxurious Volume Product line.
Beauty Interviews interviewed Audrina Patridge to found out about some of her beauty secrets.  If you are a big fan of the hit MTV show The Hills and Audrina is your favorite then you don't want to miss this interview.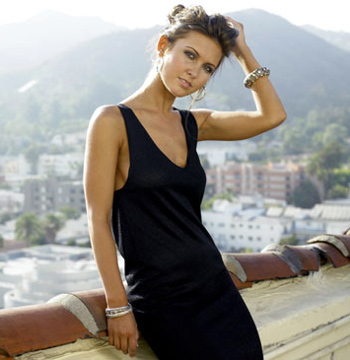 I keep my hair beautiful thanks to…….
Unite/ Bumble n Bumble hair products.