All Posts Tagged With: "Too Faced"
Too Faced is up to something with their eye shadows. They are my new favorite. This collection was part of their 2010 holiday gift collection sold in Sephora aka Too Faced Enchanted Glamourland. The shades are hip and practical. The eye shadows are light in texture, shimmery and long lasting.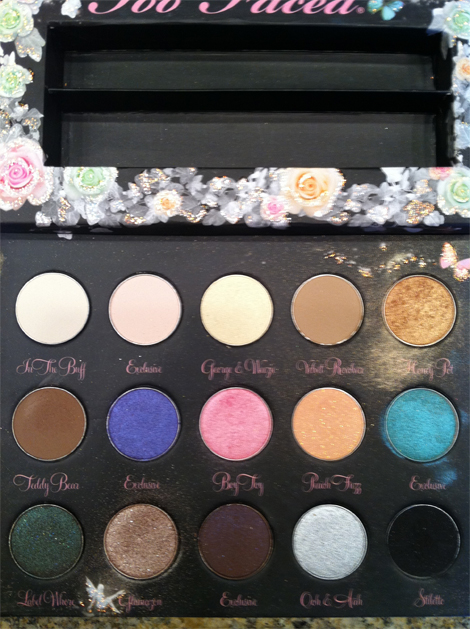 Too Faced Natural Eye Kit, $34: We were just told that the Too Faced Natural Eye Kit is flying off the online shelves at TooFaced.com and is their top-seller!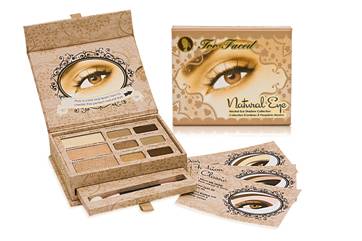 The Natural Eye Kit contains everything you need to create a pretty, soft, and slightly sexy "natural eyes". The three easy-to-follow, step-by-step instruction cards lead every glam diva through each fun step to insure a professional looking application every time!
Too Faced Mineral Water Eye Brightening Pencil is made with 35% actual mineral water. Cool to touch, this eye pencil adds light to dark circles and instantly give your eyes the appearance of having a good night sleep.
Too Faced Mineral Water Eye Brightening Pencil also de-puffs and improves skin firmness elasticity and circulation. Price: $18.
Too Faced Fuze Slendersize Lip Gloss is formulated to give you a long lasting high shine, silky texture, juicy sexy lips. 
This new lip plumping gloss by Too Faced also smells good. Comes in Dragonfruit Lime shade, $18.50. 
Beauty Interviews interviewed Audrina Patridge to found out about some of her beauty secrets.  If you are a big fan of the hit MTV show The Hills and Audrina is your favorite then you don't want to miss this interview.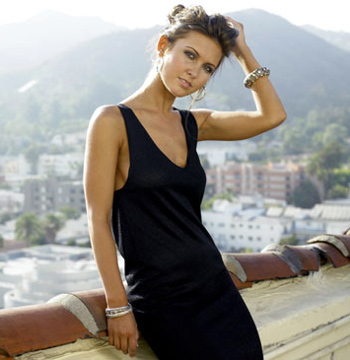 I keep my hair beautiful thanks to…….
Unite/ Bumble n Bumble hair products.
New Too Faced Sparkler Glamour Gloss is a great way to add sexy sparkle to your lips.  You can add New Too Faced Sparkler Glamour Gloss is versatile.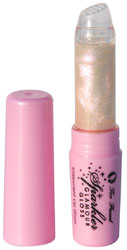 You can apply Too Faced Sparkler Glamour Gloss to the center of your bottom lip,  right on the cupid's bow, wear it alone or over your favorite lipstick or lipgloss for extra glam.  Cost: $18.50. 
Do you love sun beds for tanning but afraid of the possible skin damage? Then you should check out  Too Faced Tanning Bed In A Tube which is a lotion that adds an instant bronze glow to your skin with a gradual sunless tanner to give you that 'just got back' from a tropic vacation look.
More good things about Tanning Bed In A Tube by Too Faced: by using this lotion daily you will build your sunless tan and keep your body in bikini shape all year long. It won't streak or rub off onto clothing.  Cost: $22.50. 
Longing for long super sexy eyelashes?  You may get full Hollywood lashes with Lash Injection mascara by Too Faced makeup.  Too Faced Lash Injection is a super volumizing, separating, no clumps or lamps mascara that will cut your visits to the salon to get lash extensions.
Lash Injection by Too Faced is also waterproof and sweatproof so you can use in the gym, beach, weddings, movies, and modeling assignments.  3D-polymers create extreme lengthening and thickening and jojoba and vitamin E deeply condition your lashes to prevent breakage and damage and irritation.  Cost:  $19.50 in Pitch Black which is a very deep black.
New at Too Faced makeup line is a Magic Wand Illuminating Foundation which is a semi-matte, illuminating liquid foundation in a brush pen.  Perfect for creating a cashmere-soft, pore-free finish with a light reflecting radiant glow.  It is easy to use, one push of the button dispense the right amount of seamless foundation and a built-in brush  will give you a flawless complexion. Ingredients include: cucumber to keep your skin luminous and fresh, vitamin E an antioxidant, and seawater rich in vitamins and minerals.  Comes in cool shades, such as:  London, New York, Paris, Hollywood, and Miami.  Cost:  $32.50.
Too Faced was created in 1998 by Jerrod Blandino a makeup artist working behind the counter at Saks Fifth Avenue.  Too Faced slogan is: "Why be pretty when you can be gorgeous"?  Too Faced is used by many makeup artists on Hollywood movie sets, T.V. Shows and on the red carpet.