All Posts Tagged With: "Lo Bosworth"
How does The Hills star Lo Bosworth keep her skin looking great despite her busy reality star schedule? Talking Makeup has just found out that Bosworth keeps her combination skin looking flawless with PURPOSE Gentle Cleansing Wash. She raves about the product: "It's my favorite face wash; it's amazing!"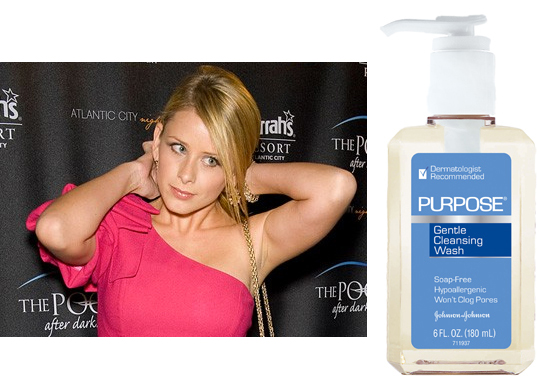 Reality TV star, Lo Bosworth, partners with Pantene for contest! Lo Bosworth thinks she could be Pantene's first reality hair star
"When Pantene asked me to help them with their new reality hair star ad I was super excited! Working on my video was so much fun and I couldn't stop laughing at myself when coming up with all my different "looks." I'm totally a California blonde and wouldn't have it any other way!" – Lo Bosworth
Don't forget to watch Jill Zarin's, of "Real Housewives of NYC," video too – You won't believe who pops up next week!
MTV's The Hills' Lauren "Lo" Bosworth Gets a Boost at the John Frieda See for Yourself Salon.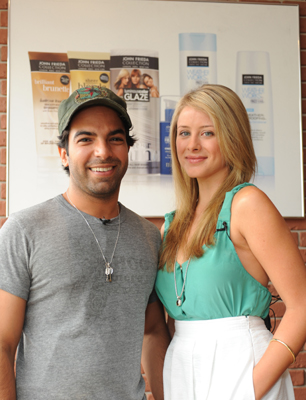 Lo Bosworth and Harry Josh.
To get her hair camera-ready, Lauren "Lo" Bosworth from MTV's hit show The Hills stopped by the John Frieda See for Yourself Salon, where the top stylists behind editorial shoots and celebrity hairstyles are transforming real women's hair before their eyes. At the tour's Venice Beach stop on July 28th, Lo sat down with Harry Josh, hair guru and Creative Consultant for the John Frieda Collection, to talk about what she could do at home to get a volume boost.

Lo Bosworth Gets a Boost.
Harry Josh's Volumizing Tips:
Tip 1 – Volume Starts at the Roots: "Products make all the difference when building volume, so use a formula that creates lift when building volume at the roots." Harry informed Lo. "I start by prepping hair with John Frieda Luxurious Volume Full Splendor Shampoo and Conditioner, then spray the roots with John Frieda Luxurious Volume Lavish Lift Root Booster before blow drying."

John Frieda Luxurious Volume Product line.