All Posts Tagged With: "Liquid Foundation"
This Liquid Powder Foundation by Hourglass Cosmetics is brilliant! Matte powdery finish, oil free, fragrance free,water-resistant, synthetic dye-free, gluten free, and vegan. I was looking for a foundation like this one, liquid to powder matte finish and non greasy. It's super light on the skin and doesn't feel like you're wearing a foundation. You can even skip your powder. Marta approves:)
Hourglass IMMACULATE Liquid Powder Foundation
Available at Sephora and Sephora.com.
NEW Spring/Summer 2010 makeup collection from Avon: High Definition Color. The effect: extreme lases, brilliant liners and soft focus skin.
Avon Ultra Color Rich Mega Impact Lipstick High-Definition Lip Color for Mega Watt Drama. Developed with breakthrough color magnifiers, this new Mega Impact lipstick by Avon highlights and reflects true color for bright, vivid, high impact looks. Gilds on smoothly for hours and has SPF 15.

Expert makeup tips by Jillian Dempsey Avon Global creative Color Director and Hollywood Makeup Artist: "With Mega Impact, lips will really pop with color, so it's important to keep eyes simple. To avoid color overload, pair bold lips with a sheer shadow and black mascara for a sophisticated, glamorous look."
Estée Lauder introduces NEW Resilience Lift Extreme Makeup.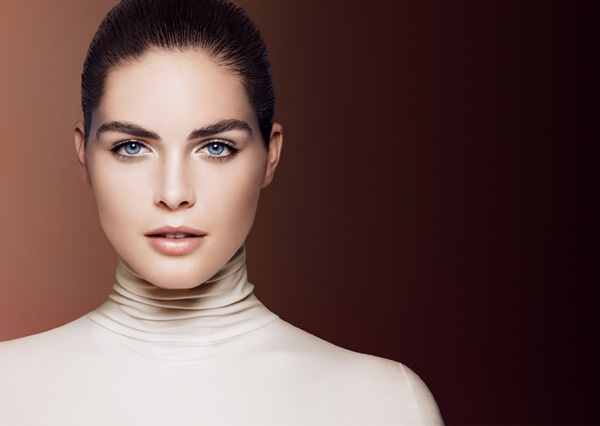 Harnessing the power of high performance and skin-caring ingredients, Estée Lauder Research brings you their most advanced and effective age-defying foundation to date. The New Resilience Lift Extreme Radiant Lifting Makeup SPF15 offers all-day continuous moisture, ultra-radiance, incredible lift and exceptional spreadibility – all in a new fluid formula that is ideal for maturing skin. This luxurious, flawless liquid foundation keeps you ageless, gliding smoothly and effortlessly over skin, evening out the complexion and leaving skin looking exceptionally hydrated and beautifully radiant all day!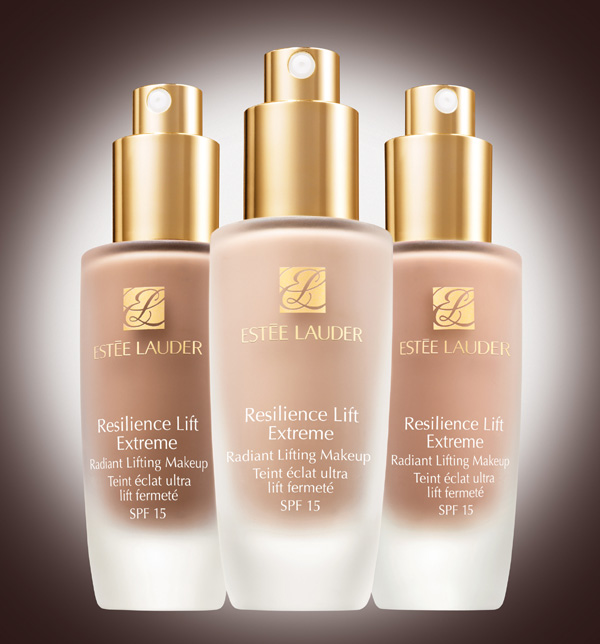 Glow for It. Here is how to Maintain a Clear Complexion for Fall: Expert skin care and makeup advice for bright skin year-round.
Healthy-looking skin never goes out of style; though darker makeup and matte complexions appeared on the fall 2009 runways clean, glowing faces made their mark too. With autumn in full swing, however, it's no wonder that maintaining a bright, luminous look may be proving difficult. But don't let the change in seasons get you down—there are ways to battle the cold and wind and keep your smooth skin intact.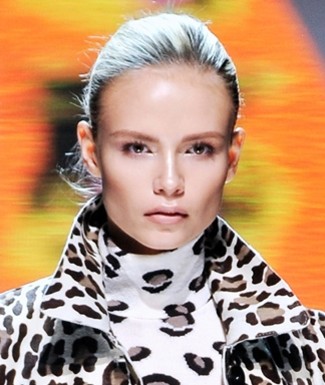 Photo: Imaxtree
Fight Back Against Flakes: Wearing a liquid foundation is a great way to achieve a dewy glow—but if you apply it over dry, flaky skin the results can be less than satisfactory. For a quick fix, Nicholas Perricone, MD, FACN recommends using a toner formulated with alpha lipoic acid and DMAE, "two excellent antioxidants that act as natural anti-inflammatories.
Here is how to get Alessandra Ambrosio's makeup look at Christian Siriano Spring 2010 by VS Lead Makeup Artist Polly Osmond: To achieve Alessandra's sparkling eyes, glowing skin and supple lips use VS Makeup Eye Shadow Quad in Satisfied and Eye Contact, followed by VS Makeup Eyeliner in Dark Chocolate and finish eyes with VS Makeup High-Definition Mascara in Blackest Black. For Alessandra's alluring glitter effect use VS Makeup Soft Focus Liquid Foundation with VS Makeup Bronzer/Highlighter Trio in Glowing on the cheeks for the flawless close-up. For her lush nude lip use VS Makeup Lipgloss in Embrace.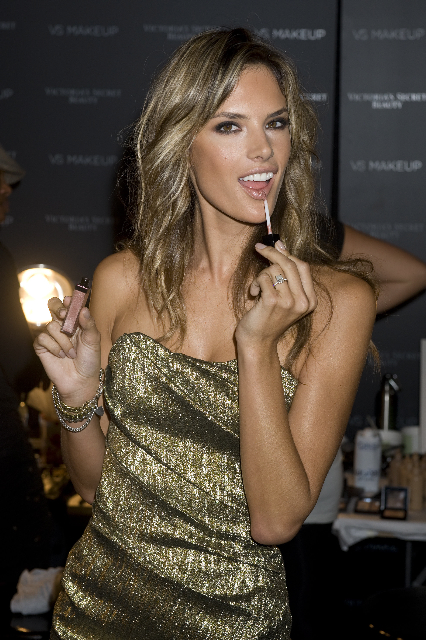 And here is how to get the Christian Siriano Spring 2010 runway look, use VS Makeup Soft Focus Liquid Foundation and VS Makeup Bronzer/Highlighter Trio on your cheeks. For eye-popping eyes use VS Makeup Silky Eye Shadow in Pose, VS Makeup Lustre Eye Shadowi in Champaign and VS Makeup Sparkle Eye Shadow in Provocateur. Line the eyes VS Makeup Liner in Bright and finish with VS Makeup High-Definition Mascara in Blackest Black. Finish the look with applying concealer to the lips and then a thin layer of VS Makeup Lipgloss in True.
Image above: VS Lead Makeup Artist Polly Osmond's Victoria's Secret Makeup Face Chart.
The show: Abbey Dawn By Avril Lavigne.
The trend: Smokey eye with a girly, pink pout.
The Color Story: Inspired by who she has become, Avril Lavigne's collection is rocker chic but with a feminine edge. The beauty look brings the seemingly contradicting styles together by pairing a messy, smokey eye with a girly, pink pout.
The Abbey Dawn By Avril Lavigne runway makeup look was created by Sephora PRO Beauty Team, lead by Gilbert Soliz.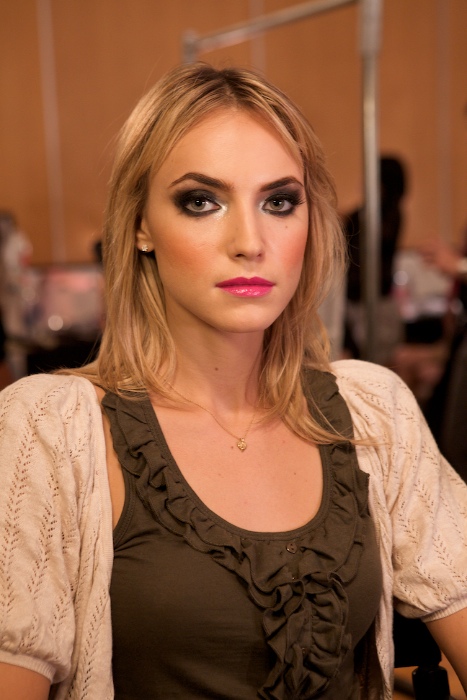 Photography courtesy of Nick Baratta
How to Get the Look:
• Complexion – Even out skin tone with Sephora Hydrating Liquid Foundation. Buff on Sephora Mineral Pressed Powder to perfect the look.
• Eyes – Smudge Sephora's Retractable Waterproof Liner onto upper and lower lash lines and apply shadow all over. It's a messy, imperfect look so no need to be exact.
• Lips – Go for a bold yet feminine fuchsia tone like Sephora Maniac Long-Wearing Lipstick in Mat 01. Top off with Sephora Sweet Candy Gloss in Apple Pomegranate.