CHANEL unveils two new retail environments at Saks Fifth Avenue's New York Flagship store. The newly renovated Fragrance and Beauté counter will offer consumers an exclusive environment to experience the world of CHANEL in an innovative way. CHANEL Ready to Wear will be available in the newly designed third floor boutique along with an expanded Accessories area on the first floor.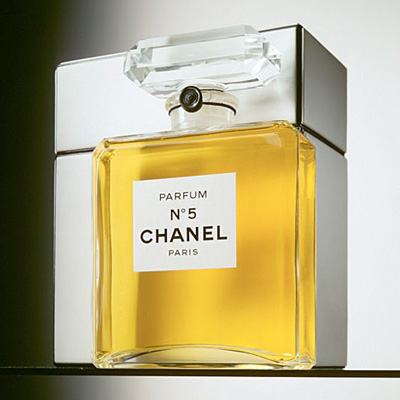 Inspired by the codes of the House of CHANEL, the contemporary 850 sq. foot counter draws clients into the world of CHANEL with dedicated areas for fragrance, makeup and skincare. The fragrance area invites customers into the world of CHANEL fragrance heritage with the debut of the patented Olfactive Bar designed by CHANEL deputy perfumer Christopher Sheldrake. Utilizing a new patented ceramic blotter system, the table houses the 43 fragrance concentrates encompassing the entire range of CHANEL perfumery. An on-site fragrance expert will offer clients an interactive olfactive journey through the house's extensive fragrance offerings. An illuminated manuscript, the pages of which turn via a motion detecting sensor, will showcase the history of CHANEL fragrance, from historical images of Coco Chanel to the house's renowned master perfumers.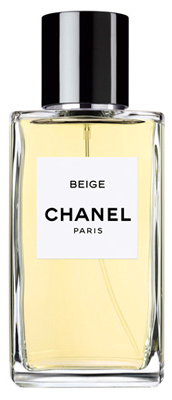 The location will also debut the Les Exclusifs de CHANEL fragrance collection, including a global exclusive for BEIGE, the latest addition to collection of exclusive fragrances. BEIGE, a sensual outburst of hawthorn, freesia and frangipani, along with shimmering hints of honey, was interpreted by CHANEL Master Perfumer Jacques Polge. Additionally, the rare 225 ml, 450 ml and 900 ml bottles of the iconic Nº5 parfums will also be available, previously only obtainable by special order
"We are proud to partner with Saks Fifth Avenue to showcase our rich fragrance heritage, modernity in makeup and expertise in skincare," says Christine Dagousset, executive vice president, CHANEL Fragrance & Beauté. "The luxurious space offers customers an exclusive, intimate and interactive environment to experience the world of CHANEL Fragrance & Beauté."
An extensive makeup and skincare area offers customers a luxurious environment to explore the products with the assistance of a CHANEL Beauté expert. An oversized panel mirror alternates from a display of graphic quotes and videos, offering an unexpected and playful intrigue to passersby. Eight generously sized makeup artist stations invite the customer to interact with the products while a VIP consultation room features a luxurious area for a personalized consultation or private makeup application. The consultation room also features the signature "Miroir Lumiere" light box mirror, utilizing modifiable light technology exclusive to CHANEL to mimic natural light from day to evening in spring, summer and winter seasons. Inspired by the overwhelming success of the SUBLIMAGE anti-aging franchise, customers will have the opportunity to experience and learn about these best-selling products within the dedicated skincare area. Two seated skincare consultation areas allow clients to discover the CHANEL Précision skincare range and diagnose their individual needs.
The new CHANEL Ready to Wear boutique is a collaborative vision of Saks, CHANEL and New York architect Peter Marino, who designs boutiques for CHANEL globally. Marino's extensive history with the House of CHANEL enabled him to develop a unique palette of materials and finishes based on the heritage of design and craftsmanship favored by Coco Chanel. The innovative black and white microcrystal storefront of the new boutique will feature a rotated glass box showcasing CHANEL signature mannequins draped in the season's runway looks. Within the space, diaphanous glass planes layer the space and present the runway collections by theme.
Materials and finishes throughout are a nod to Coco Chanel's pioneering creation of tweed fabrics. The walls are covered with luminous woven fiberglass and the millwork panels are made of carbon fiber, with threads hand-pulled exposing gold leaf beneath. The furniture is covered with custom CHANEL tweeds and the carpet is splashed with an abstract pattern of metallic crosshatching. A 10′ high video monitor will feature the Paris runway shows so customers can fully experience the current collection. In addition to the New York Flagship, CHANEL Ready to Wear is carried in 18 other Saks Fifth Avenue full line stores.
Les Exclusifs BEIGE 200 ml bottle retails for $190, No. 5 parfums 225 ml, 450 ml and 900 ml retail for $1,700, $2,350 and $3,200 respectively. Both fragrances will be available exclusively Saks Fifth Avenue in New York City in September 2008.