All Posts Tagged With: "Nail Lacquer"
All Ages, All Races, All Sexes is our credo. Now MAC takes the "One World" idea further than ever, with a multi-culti colour story, intent on a universal focus – spectacularly shaded and shaped brows for all, because beautiful people come in colours! Miraculously matched to the individual, Impeccable Brow Pencil is the ultimate artist's tool to fill, lengthen and shape, with a firm tip that sharpens application for high-performance precision. Penultimate Brow Marker, in one shade suits all, is a liquefied glide adept at the all-important arch. But that's not all: Lipstick, Lipglass, Eye Shadow and Nail Lacquer shade extensions speak your language, a match for every international skin tone.
Available January 7, 2010 through March 2010 at all MAC locations.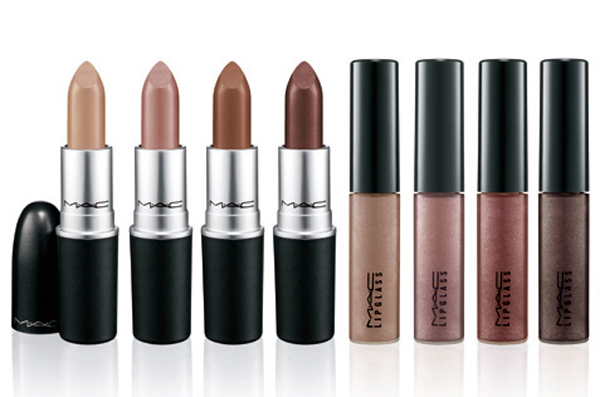 LIPSTICK
Equality Light dirty mauve with traveling pearl (Lustre)
Myself Creamy pale yellow beige (Lustre)
Empowered Creamy mid-tone neutral brown (Satin)
5N Plumy sheer brown (Lustre)
Suggested Retail Price $14.00 U.S./$16.50 CDN
LIPGLASS
Naked Frost Sheer taupe with silver pearl (Frost)
Glamour for All Sheer pale baby pink with pearl (Frost)
Liqueur Frosted mid-tone pink brown (Frost)
Spirit & Soul Frosted dark cool brown (Frost)
Suggested Retail Price $14.00 U.S./$16.50 CDN
MAC Love Lace: This salon-intimate collection is all about a dramatic, intense, smoky eye, with shadows that flash frosty grey to deep blue. Kohl Power is brought back for a limited time in favourite shades plus a new blackened marine blue. And naturally, 44 Lash adds the depth and desire. Lips stay pleasingly pale and Nail Lacquer in Light Affair adds a hint of danger. If ever there was a moment to do away with the winter doldrums and add some instant intrigue, this is it.
Available December 26, 2009 through February 2010 at all MAC locations.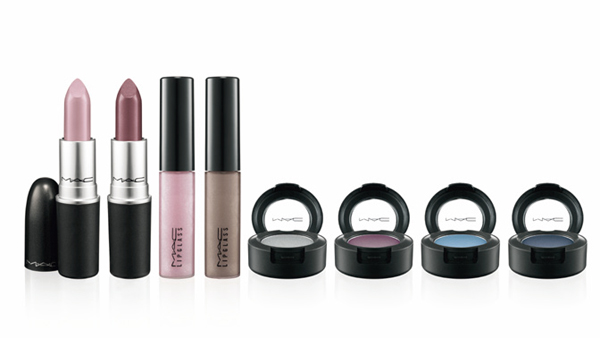 LIPSTICK
Pretty Please Pale pink pearl (Lustre)
Intricate Frosted cool icy taupe (Frost)
Suggested Retail Price $14.00 U.S./$16.50 CDN
Introducing MAC Post Holiday Collections 2010. Available Jan – Mar 2010.
MAC Post Holiday 2010 features nudes and warm, comfy colours in Warm & Cozy and All Ages, All Races, All Sexes and shimmery, icey winter shades in Love Lace. In the Studio debuts MAC Studio Fix Lash, a new mascara that features a synth-rubber moulded brush for ultimate definition, while MAC In Lillyland, a collaboration with Palm Beach's Lilly Pulitzer, brings out the South Florida sun with brilliant colors.
MAC WARM & COZY
A fireside fantasy far from the maddening crowd is undeniably appealing. Seek refuge in the warmth, the glow of skin rosy with Refined Golden Mineralize Skinfinish, Shadesticks in Cuddle, Nurture and Snuggle shades, cozy as a mug of cocoa on a bearskin rug. Care Blends Essential Oils in Sweet Orange + Lavender, or Grapefruit + Chamomile feels soothing and sultry when elements are harsh and extreme…add MAC signature innovation with Mineralize All-Over Moisture Lotion, a new permanent product, and see new radiance, revivified lustre, optimum health. Like going on retreat and communing with nature, it's an earthly way to bring back what the city takes away, and a sensual solution to make life simple, but luxurious. Winter beauty begins here.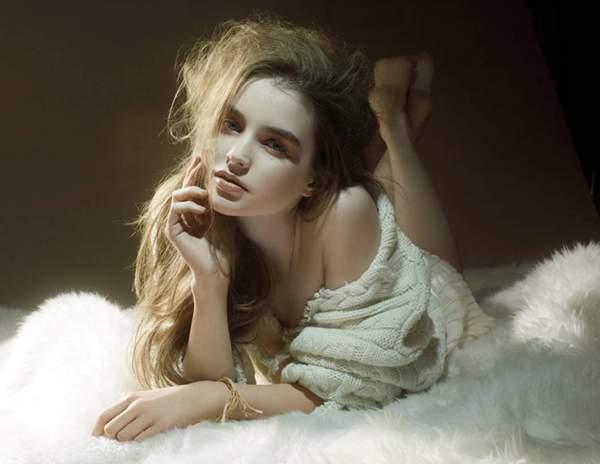 Available December 26, 2009 through February at all MAC locations.
The weather is getting colder and that can only mean one thing – the holidays are just around the corner! Don't waste your time standing in long lines and stressing about what to get your loved ones. This year, allow Estée Lauder to help make holiday shopping a breeze!
Give the Gift of Glamour. The beautifully radiant limited edition Opulent Shimmer Powder ($32) is luxuriously handcrafted with pressed powder that instantly adds dazzle and a hint of color to the skin. Packaged in a golden metalized round compact with a mirror, this powder provides the essential holiday party glow that every woman desires.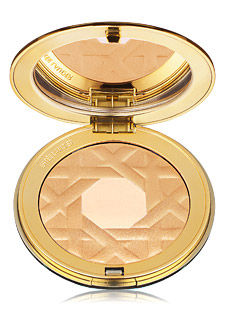 Click your Ruby Pumps and come travel with China Glaze down the yellow brick road to meet "The Wizard of Ohh Ahz"! Just in time for the holidays, China Glaze is re-releasing the ever-so popular Wizard of Ohh Ahz collection! Very similar to the original version that was released in 2001, these colors will remind you of exactly why China Glaze glitters are always in the forefront!

Colors in the 6 piece acetate include (from left to right as shown in the photo above):
· Ruby Pumps: An all time red glitter favorite!
· Cowardly Lyin': Gold frost with specks of gold micro glitter.
· The Ten Man: Silver frost with specks of micro silver glitter.
· Dorothy Who?: Blue polish with massive amounts of silver and blue glitter!
· C-C-Courage: Purple Frost with specks of purple micro glitter.
· Good Witch: Pink Frost with specks of pink micro glitter.
Introducing the Romantic Collection for Fall 2009 and the Golden Beams Collection for Holiday 2009: two new collections showcasing new colours, new attitude and new direction. Inspired by Dolce & Gabbana's gravitation toward surrealism, each palette embraces a bold insouciance and a sexy spontaneity that challenges the archetypal face of beauty with the revolutionary Dolce & Gabbana aesthetic.
Created for the Dolce & Gabbana woman who seeks a look that's at once disarmingly assertive and simultaneously seductive, The Make Up captures implicit femininity and explicit sensuality, specially designed for the woman who chooses a life of passion, full-on glamour and ultimate luxury. She aspires to perfection and achieves it; takes risks and succeeds.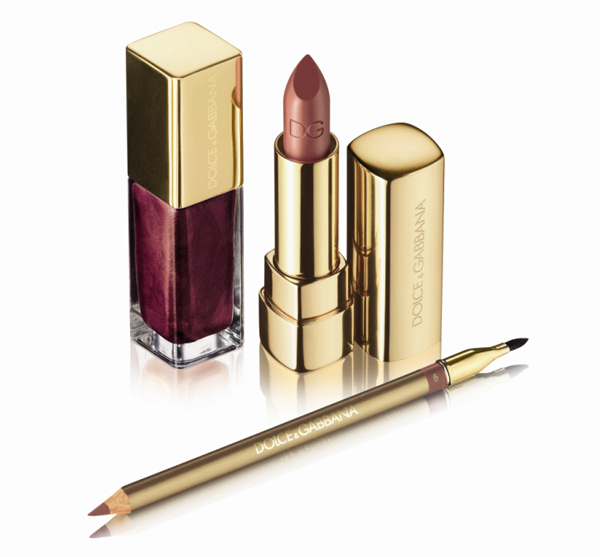 The Romantic Collection – Fall 2009
Inspired by Surrealism, the Dolce & Gabbana A/W 09 runway collection echoes both revolutionary sensibility and rebellious spirit. Just as the Surrealists eschewed the conventional to embrace the unpredictable and explore the unimaginable, Dolce & Gabbana break the rules both on the runway and with a new collection of Make Up for fall, tracing the fine line between dreams and reality to create an innovative glamour that teases and provokes.
"We worship the surrealists; they pushed the limits-and proved that anything is possible," says Stefano Gabbana, "With the Romantic Collection, the idea is to break away from the expected to transform beauty, creating a look that is about ultimate fantasy."
MAC Style Black: From towering ink-jet beehive and eyeliner to Steven "80s" sprouse-in-the-house kohl and fringe, to street-smart London new goth, black is simply beyond!
The ever-overlapping worlds of Fashion and Art may choose to revel in a Technicolour dream or a day-glo fantasy from time to time, but deep down, as Amy Winehouse likes to say in her wicked, wobbly way, it's always "Back to Black."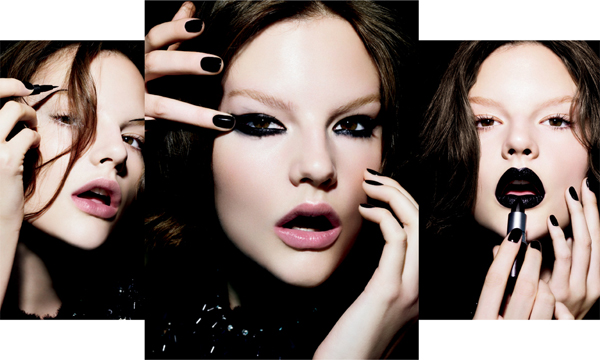 We first saw it in Milan for Jil Sander, in the spectacular living sculptures Raf Simmons chiseled from supple, constructed ebony curves and seams, each with an occasional fiery ruffle and flourish. We loved it at Calvin Klein, in boxy structures that echoed artist Richard Serra's epic shapes in their steely, outright boldness, eyelashes like the black widow spiders of sculptor Louise Bourgeois' sexy, sinister giant tarantulas….She mates, and she kills! And we were bouncing like black espresso beans at the New Goth youthquake we saw stomping down the runway at Gareth Pugh in London – the black market equivalent of a boot-leg Clash LP, all slick black vinyl and cool indignation. Quite simply the most intriguing new take on what "Goth" can be in the New Century, the Modern Black-o-Sphere.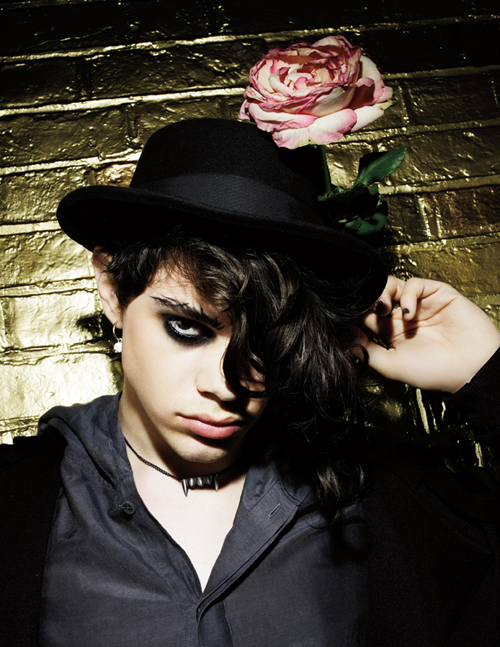 We all love those summer manis and pedis, but wouldn't they be even sweeter if you knew you were helping someone else simply by picking up a bottle of your favorite nail lacquer?
Look Good…Feel Better, a national public service program that helps women cope with appearance-related changes from cancer treatment, and OPI, the world leader in professional nail care, are both celebrating their 20th anniversaries this year; OPI launched its nail lacquers 20 years ago, the same year Look Good…Feel Better conducted its first workshop. To celebrate, the two organizations are launching a new summer promotion that truly makes a difference.
During July and August, OPI will contribute a portion of the proceeds of every bottle of its top-selling Bubble Bath (who doesn't love Bubble Bath?) Nail Lacquer sold, with a minimum contribution of $25,000, to Look Good…Feel Better.
The new MAC Cult of Cherry makeup collection is described by MAC Cosmetics as: Cherry on top. Pity poor Eve, there's a new forbidden fruit. With a smouldering eye and a plush, purple-red mouth, she's a living, sensual pleasure.
MAC cult of Cherry: The Cult of Cherry is luscious, dramatic, undeniably eroticized. Ripened lips, Spiced Hot Chocolate eyes or Illegal Purple nails, combine to seduce with a sweet-and-shock, way-to-go dark. Separates the bitter from the sweet. This drama just gets more delicious. 
The new MAC Cult of Cherry will be available in September 2008 at all MAC locations. Asia August 2008 at all MAC locations.
MAC Cult of Cherry makeup includes:
Lipstick:
Crème Cerise Sheer yellow taupe (lustre)
Lightly Ripe Sheer mid-tone pink (lustre)
Russian Red Intense bluish red (matte)
"O" Intense purplish red with metallic gold (frost)
So Scarlet Clean grape burgundy (amplified)
Suggested Retail Price: $14.00 U.S./$16.50 CDN.
Lipglass:
Cherry Blossom Sheer light pink with multi-dimensional pearl (frost)
Rich & Ripe Mid-tone pinkish red with multi-dimensional pearl (frost)
Cult of Cherry Clean red with red pearl (frost)
Liqueur Neutral brownish mauve with multi-dimensional pearl (frost)
Jampacked Sheer grape with multi-dimensional pearl (frost)
Suggested Retail Price: $14.00 U.S./$16.50 CDN.