MAC Style Black: From towering ink-jet beehive and eyeliner to Steven "80s" sprouse-in-the-house kohl and fringe, to street-smart London new goth, black is simply beyond!
The ever-overlapping worlds of Fashion and Art may choose to revel in a Technicolour dream or a day-glo fantasy from time to time, but deep down, as Amy Winehouse likes to say in her wicked, wobbly way, it's always "Back to Black."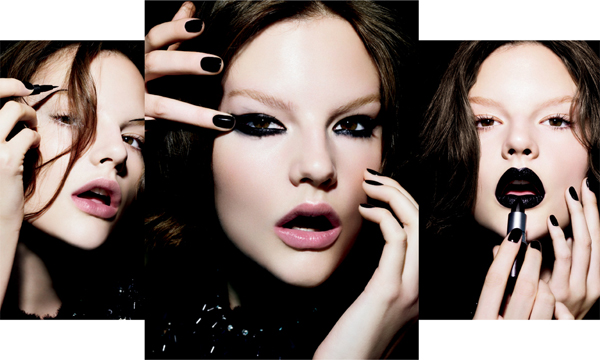 We first saw it in Milan for Jil Sander, in the spectacular living sculptures Raf Simmons chiseled from supple, constructed ebony curves and seams, each with an occasional fiery ruffle and flourish. We loved it at Calvin Klein, in boxy structures that echoed artist Richard Serra's epic shapes in their steely, outright boldness, eyelashes like the black widow spiders of sculptor Louise Bourgeois' sexy, sinister giant tarantulas….She mates, and she kills! And we were bouncing like black espresso beans at the New Goth youthquake we saw stomping down the runway at Gareth Pugh in London – the black market equivalent of a boot-leg Clash LP, all slick black vinyl and cool indignation. Quite simply the most intriguing new take on what "Goth" can be in the New Century, the Modern Black-o-Sphere.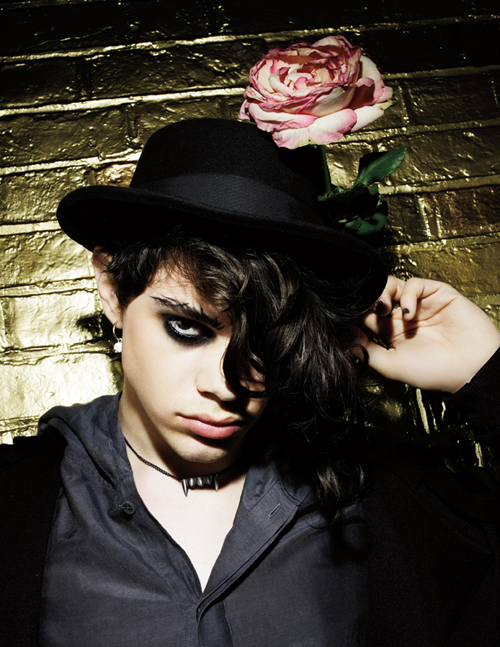 Enter the NEW GOTH, a hybrid of Fashion and Art, and a fixture on the glamorous, modern gallery scene. No longer a ghoul, but a sophisticated, international creature with makeup that changes the mood to permanent midnight around the clock. M·A·C calls it STYLE BLACK.
Lips, nails, eyes, there's no more dramatic way to declare your desire, separate your sensibility, celebrate your sexual magnetism. Something's smoldering. Mad, bad and delirious. Danger boy. Androgynous girl. Explicitly erotic, whip-smart exotic, and in-your-face expressive. Wicked ideas, archly executed with a slash of Greasepaint Stick and a slightly-curled upper lip.
How to begin? With skin perfected and purified, whitened and brightened, virgin-pure, clean and chaste. Use M·A·C Volcanic Ash Exfoliator and the Volcanic Ash Thermal Mask to smooth skin into obsidian perfection. The eruption will rock you – these are essential earth elements, modern alchemy – to prep and prime the canvas for the Dark Knight Power of Style Black.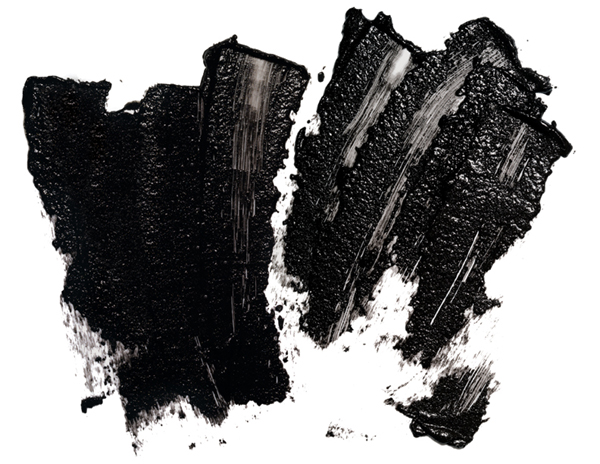 How Goth will you go? Your choice. You can 'Paint it BLACK' a la L'Wren Scott, the uber-stylist turned designer who may just have created the best little black dress collection in the world. Her own personal 'Morticia' lash and ebony eyeliner an essential accoutrement… where there's smoke, there's ire! Twilight will bring it out in you! Or, if you choose, opt for something subtle, allude to the dark side without crossing over; flirt with a little danger, or simply satisfy a secret craving for a tiny taste of darkling drama…. there's a Style Black technique for every attitude, and you can take it where you want to.
The Style Black trend in makeup picked up steam as the fashion machine gathered momentum around the globe. M·A·C artist innovation made it happen backstage, as the Pro Team ventured into the deep end of the dark view with new M·A·C signature shades. From Charlotte Tilbury's night-charm way with Glimmerglass in Bling Black at Donna Karan; to Pep Gay's Cinderfella androgynous Eye Shadow, bewitching with a touch of Blue Flame for Vivienne Westwood; to Polly Osmond's dramatic use of the season's indispensable Greasepaint Stick on the runway in the exotic milieu of designer Yigal Azrouel. CNC Costume Nationale was the inked with pen-ultimate Style Black. Even fast and furious Diesel got into the neo-Goth night crawler, distressed just the right way, with the smoldering look of M·A·C Black Knight Lipstick paired with the dare of a Blackware Glimmerglass.
What's in it for you? Pure seduction. A little… or a lot! They WILL surrender to a Blackfire Glimmerglass for lips with depth and hot-fire smolder; Rapidblack Penultimate Eyeliner, the epitome of spontaneous, undone eroticism; and if you're naughty but not attempting haughty, the hot scratch of Baby Goth Girl Nail Lacquer is all it takes. From 18 to 88, anyone with a dark desire can take the trend by the hand and completely nail it. Style Black is a way of life, a shadowy and mysterious figure of fantasy, even for just one dark and dangerous night.
It's nice to be pretty, but it's so much more fabulous and interesting to be a Persona. Something once out-of-grasp has, through the power of makeup artistry, become thrillingly real. Black-and-white Period portraiture inspires us. Film Noir, the glamour of Hollywood, the smoking gun, is thrilling to us. Black is the beginning, the Original Seduction. And paradoxically, the simplest thing you can reach for to change your game, up the ante, start a new story – the possibilities are endless. Above all, Style Black is evanescent and artful, from Bette Davis Eyes to Andy Warhol's Factory Girls (and boys). No tribute to the modern Gallery Scene, and its fascinating cast of black-clad kooks, conspirators, and brooding, contemplative geniuses, would be complete without an after-midnight Black-Out….Grab your Edie Sedgwick eyeliner and come to the party! Style Black is everything and nothing – it's all any girl needs this season, maybe ever.
AVAILABLE North America September 24, 2009. International October 2009.