All Posts Tagged With: "Taylor Momsen"
Gossip Girl Taylor Momsen's amazing transformation. I'm speechless! Talking about the power of hair and makeup (is it just me but her nose looks much smaller). Blond hair and smoky eye can take you a long way. Maybe?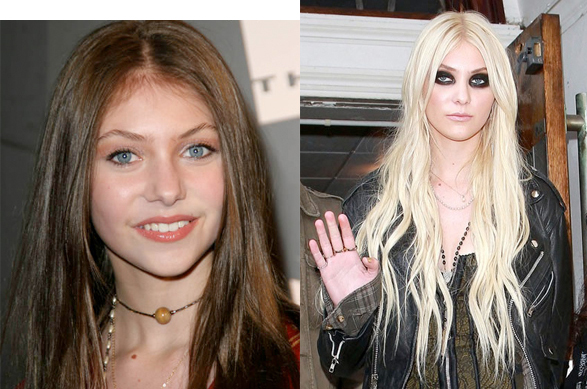 Taylor Momsen, Pretty Reckless hot rocker and CW's Gossip Girl, was hand-picked by Madonna to be the face and model for her new Material Girl clothing line. Perfect choice because Momsen is a super rock chick and her style goes perfectly with the Material Girl clothing line image.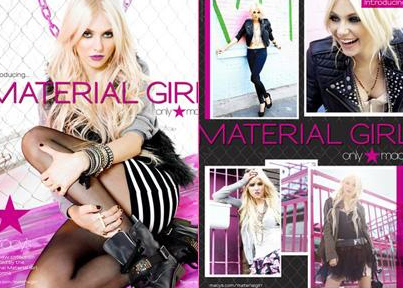 Victoria's Secret Beauty has another winner. Love Rocks, the newest fragrance in Victoria's Secret's Sexy Little Things collection, picked up a prestigious FiFi Award-– considered the fragrance industry's top honor, on Thursday night, June 10th, 2010, at the Downtown Armory in New York City. Love Rocks won in the Women's Private Label Direct Sell category, proving that this pretty-punk favorite really does rock.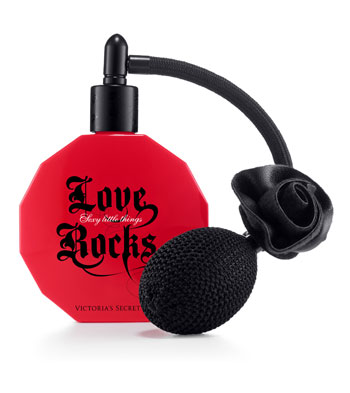 Guests at the 38th Annual Fragrance Foundation awards ceremony included Kim Kardashian, Usher, Randy Jackson, Lelee Sobieski, Tinsley Mortimer, Sophia Vergara, Michael Kors, and Allure's Linda Wells, among others.
Taylor Momsen stuns in Marchesa on the set of Gossip Girl, April 30, 2010. Taylor wears an embroidered juniper strapless draped chiffon cocktail dress.
I'm a little behind this all "girl crush" business, but if I understand the concept properly then Marisa Miller is the one. The new Love Rocks perfume by Victoria's Secret is what I was looking for. I'm all about the Rock Chic or Rock Chick look. SO  Marta. Also why I'm huge fan of Kate Moss sense of style. Taylor Momsen is also the perfect rock chick. I actually smelled the Sexy Little Things Love Rocks eau de parfum on my last Victoria's Secret visit (which BTW is where I hang out 15% of my precious time lol), and it's smells GOOD. I notice the Vanilla note which is my favorite.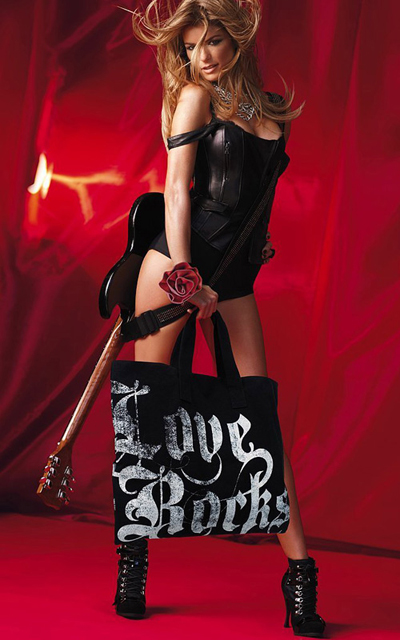 About Sexy Little Things Love Rocks eau de parfum by Victoria's Secret, $39: Wild at heart. A punk princess. Rock chick meets très chic in this rebellious riff on vivid plum, hypnotic violet and sensual vanilla, the latest addition to VS glamorous Sexy Little Things fragrance collection. Love out loud in Love Rocks!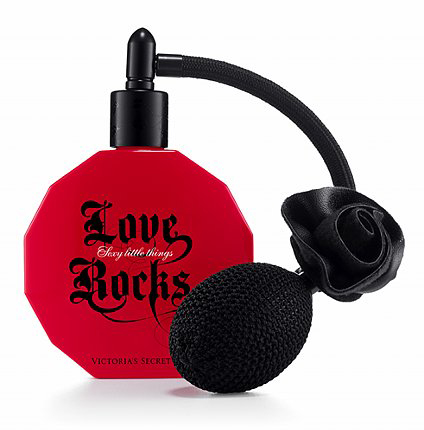 SPOTTED at the Victoria's Secret boutique in the SoHo on Thursday, January 14th, 2010: Gossip Girl Star Taylor Momsen celebrating the launch of Love Rocks perfume by Victoria's Secret Beauty.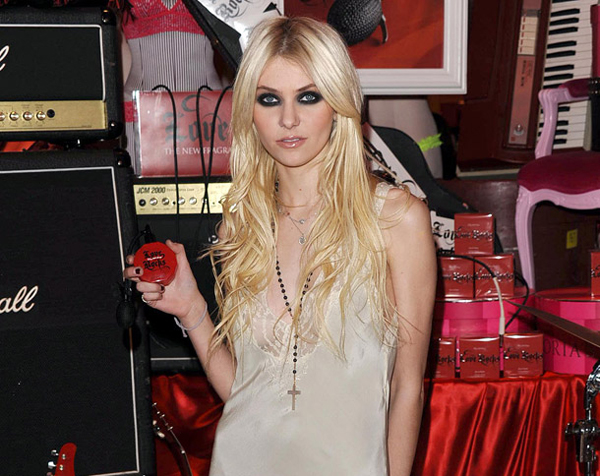 See more Taylor Momsen photos at the Love Rocks perfume by Victoria's Secret launch!
Meet Gossip Girl star Taylor Momsen and celebrate the launch of the new fragrance Sexy Little Things Love Rock by Victoria's Secret Beauty.
WHEN: Thursday January 14, 2010. 6:30-7:30 PM.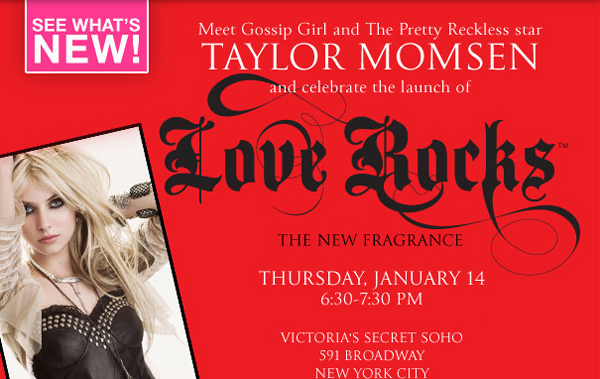 Sexy Little Things Love Rocks  The New Fragrance by Victoria's Secret Beauty: Equal parts hopeless romantic and untamed rebel, Love Rocks is the latest addition to our glamorous Sexy Little Things fragrance collection. Inspired by the edgy allure of rock 'n' roll, Love Rocks is a study in contrasts: Rock star leather paired with pop star lace. Soft in studded stilettos. Powerful and daring, yet intoxicatingly feminine, the scent itself is a rebellious riff on vivid Plum, hypnotic Violet and sensual Vanilla.
Just in case you didn't get enough of the New Moon Permiere last week, here are some highlights via swide.com 
Robert Pattinson at NY's New Moon screening wearing D&G (image below):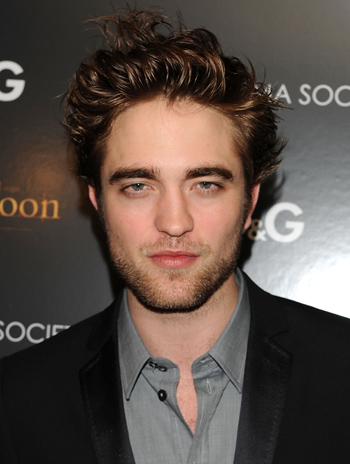 "We saw Twilight and we loved the kind of visceral, profound love that links the protagonists, their passions and their values. This is why we wanted to celebrate the release of New Moon with D&G by organizing a special screening and an after-party at The Box in New York. Robert Pattison, Kristen Stewart and Taylor Lautner, apart from being beautiful, embody an ideal that goes beyond the story that they interpret. They let us understand that there is a need of emotions and of passions. They are for real the mirror of that generation that inspires our creations, that generation to which we are trying to talk with our work".-Domenico Dolce and Stefano Gabbana
Taylor Momsen was spotted at Marchesa and Anna Sui's A/W 2009 shows wearing NARS Cosmetics.
Taylor Momsen portrays the character Jenny Humphrey on The CW television series Gossip Girl.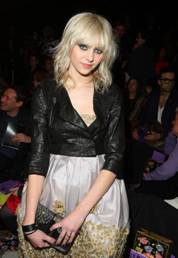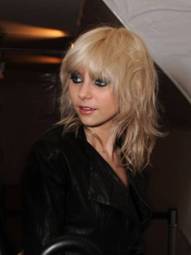 "Taylor wanted a smoky, strong eye – her signature look," said NARS Makeup Artist Sharon Brown. "I used Black Moon Eyeliner Pencil to rim her eyes and smudge over the entire lid."

…Blue shadow was layered for a pop of color. Finally, Cyprus, a bronze shadow with shimmer, was added for a flawless transition into her next outfit.

"She was wearing a beautiful dress with copper accents later that night so I wanted the look to work well into the evening." With the eyes as the focus, the cheeks were kept soft and highlighted, and the lips were delicately glossed with a new sheer pink grapefruit shade for spring.
Below is Sharon's step-by-step to recreate Taylor's look: