All Posts Tagged With: "Robert Pattinson"
The House of Dior is delighted to announce that actor Robert Pattinson is to be the new face of Dior Homme fragrance.
Since his first notable role in 2005 in the fourth Harry Potter sequel, film star Robert Pattinson has more recently come to be known through his role in the runaway box office success, the Twilight saga.
(Sydney, Australia – May 6th, 2011) – Academy award-winning actress Reese Witherspoon looked beautiful in blue cerulean Zac Posen at the Sydney premiere of Water for Elephants. Witherspoon posed with co-star Robert Pattinson in a Zac Posen blue strapless cocktail dress from the designer's Fall/Winter 2011 collection.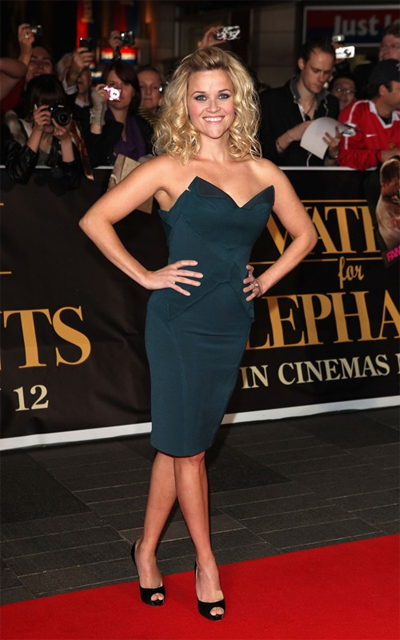 Reese Witherspoon in Zac Posen at the Sydney premiere of Water for Elephants
Products to Help You Achieve Men's Celeb Hairstyles: As chronicled in yesterday's, May 5th, 2010, New York Time's Style Section – boy bangs, mop tops, and messy 'dos are all the rage. From a singing sensation and breathtaking vampire to a desirable doc and sexy socialite, these gentlemen have that effortless swagger of eternal youth. Whether they're caught on the red carpet, sipping a latte or on their way home late at night, how does their hair look so good so often?
Justin Bieber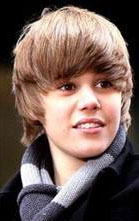 Justin Bieber has taken the world by storm with his chart-topping, catchy songs and boyish good looks. While "Bieber fever" is all over the place, this heart throb's locks have managed to stay in place and turn an old trend into the latest look.
In the February 2010 issue of GQ is naming the 25 Most Stylish Men in the World for 2010, and heading up the list is Johnny Depp. Also making the list: Robert Pattinson, David Beckham, Ed Westwick, Ryan Gosling, Jay-Z, Tom Brady, Anderson Cooper, LeBron James and more! The February issue of GQ hits news stands nationally on January 26 and is available on iTunes. GQ will be posting the complete list for people to vote on THE MOST stylish man, later today on GQ.com.
Read full article in GQ.com

Cover photo: Patrick DeMarchelier / GQ
Just in case you didn't get enough of the New Moon Permiere last week, here are some highlights via swide.com 
Robert Pattinson at NY's New Moon screening wearing D&G (image below):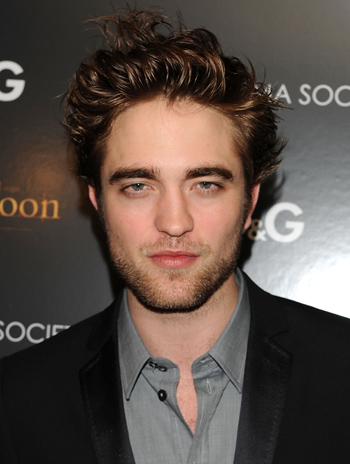 "We saw Twilight and we loved the kind of visceral, profound love that links the protagonists, their passions and their values. This is why we wanted to celebrate the release of New Moon with D&G by organizing a special screening and an after-party at The Box in New York. Robert Pattison, Kristen Stewart and Taylor Lautner, apart from being beautiful, embody an ideal that goes beyond the story that they interpret. They let us understand that there is a need of emotions and of passions. They are for real the mirror of that generation that inspires our creations, that generation to which we are trying to talk with our work".-Domenico Dolce and Stefano Gabbana
DuWop will launch a makeup collection inspired by the movie Twilight at the end of this year. It will include a movie version of Lip Venom, a lip plumper that looks like blood, which has already been used on set on Robert Pattinson.

Photo: Getty Images
The very handsome (Marta thinks so:)
Twilight star Robert Pattinson
Story & images via: nymag.com
Marta Walsh interview with DuWop founder Cristina Bartolucci