All Posts Tagged With: "Men's Celeb Hairstyles"
Products to Help You Achieve Men's Celeb Hairstyles: As chronicled in yesterday's, May 5th, 2010, New York Time's Style Section – boy bangs, mop tops, and messy 'dos are all the rage. From a singing sensation and breathtaking vampire to a desirable doc and sexy socialite, these gentlemen have that effortless swagger of eternal youth. Whether they're caught on the red carpet, sipping a latte or on their way home late at night, how does their hair look so good so often?
Justin Bieber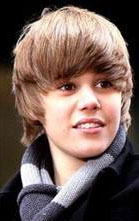 Justin Bieber has taken the world by storm with his chart-topping, catchy songs and boyish good looks. While "Bieber fever" is all over the place, this heart throb's locks have managed to stay in place and turn an old trend into the latest look.