All Posts Tagged With: "Leading make-up artist Pat McGrath"
Dolce&Gabbana The Make Up Shine Lipstick ($30): Shine Lipstick imparts a look of ethereal sensuality, with a nod to ultra-feminine glamour. The range of twelve semi-sheer colour high shine lipsticks adds lustre and volume to the lips.
Domenico Dolce and Stefano Gabbanaon Shine Lipstick : "From silk and satin to patent high shine lips can look mesmerisingly lustrous with this lipstick".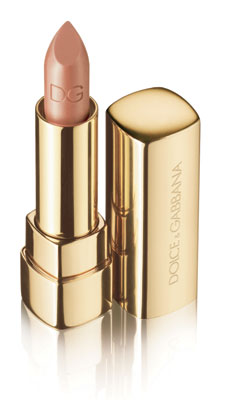 The formula: The perfect balance between lipstick and lipgloss, this ultra light formula combines colour and light.
How to apply Dolce&Gabbana The Make Up Shine Lipstick: Leading make-up artist Pat McGrath's tips for perfect application: Formulas are an extremely wearable way to experiment with a brighter or a darker shade without committing to the undeniable impact of a matte high coverage formula. This lipstick has a translucent moist finish that feels comfortable and allows for less precision in application.
Dolce&Gabbana The Make Up Glow Bronzing Powder ($47): Glow Bronzing Powder is a remarkable delicate formulation, ideal for creating the warm and sensual Hollywood glow. Looks exuding warmth and sensuality are an omni-present force in the world of Dolce&Gabbana, and here impart a feeling of indulgent decadence to the skin. Glow Bronzing Powder can be worn by day to illuminate the skin tone, adding depth to it; or by night to exude radiance.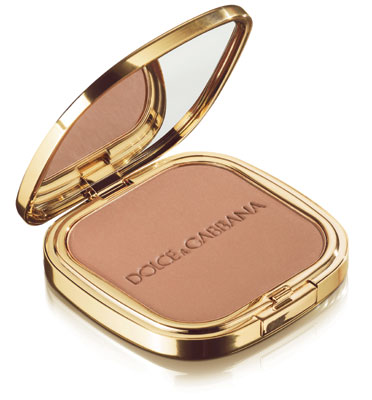 Domenico Dolce and Stefano Gabbana on the bronzer: "Sun kissed beauty is the ultimate in refined and modern luxury. With the Glow Bronzing Powder, we are bringing the dream of glowing beauty to life by enhancing the allure of perfect health"