All Posts Tagged With: "Riccardo Maggiore"
Want to get the most out of your professional primping during these economic times? Well, stretch your dollars by stretching the weeks between your salon visits. Renowned Italian hairstylist, Riccardo Maggiore of Riccardo Maggiore Salon in New York City, suggests trying these at-home maintenance tricks.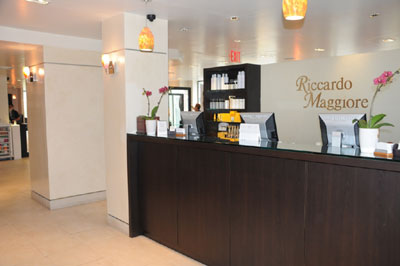 Haircut: Visit an experienced stylist and get a precise cut. If you have short hair, which often requires monthly appointments, go with a style that grows out well. After a haircut, keep your ends hydrated by using a daily leave-in conditioner. If ends look frizzy some days, work in a small amount of shine-enhancing oil to smooth them.