All Posts Tagged With: "hair salon"
Last week we've sent our New York City reporter Loren to the  Ted Gibson Salon. While I was at the car wash in Scottsdale Arizona TM was getting a VIP treatment at one of the most chic hair salons in the city.
The genius minds behind the salon are Ted Gibson and Jason Backe who are stars on their own hair styling a long list of very famous celebs. The report came back very positive.
On my way to grab my favorite coffe in Scottsdale Quarter's Press Coffee this weekend I saw drybar just opened. The hair salon looks really chic and pretty with a bright yellow theme throughout and friendly stuff. $35 for a blowout? You just can't bit that. I'm super excited and can't wait to try.

drybar in Scottsdale Quarter, Scottsdale Arizona ..TalkingMakeup.com's headquarters 🙂
Marta Walsh's Hair: On my recent trip to LA I had to get my hair done before my photo-shoot for the NOH8 Campaign. BTW my photo for the NOH8 Campaign and my interview with founders Adam Bouska and Jeff Parhsley are coming up!! Now back to my blow out: I was super excited to schedule my very glamorous and photo-ready blow out with Gregory Russell at the Andy Lecompte Salon. It was around my birthday too so all was good:) I wanted to share with you the photo right after my blow out with Gregory. I mean, look at my hair! I LOVE it!!!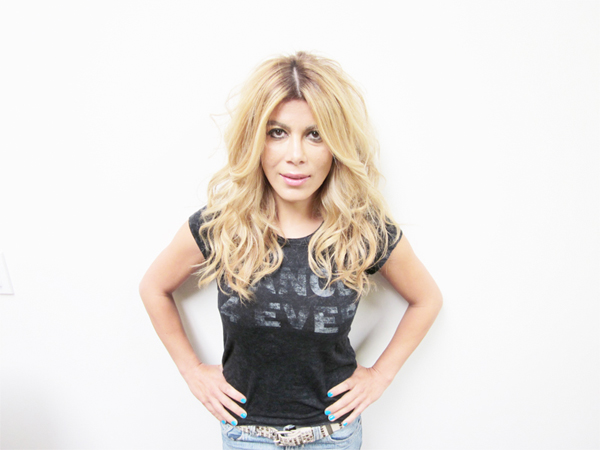 Marta Walsh. Hair by Gregory Russell at Andy Lecompte Salon. Products: Oribe Shampoo & Conditioner for Magnificent Volume and Oscar Blandi Volumizing Spray. The rest: Just Talent!
Rachel Bilson leaves the Andy LeCompte Salon in West Hollywood, CA, January 18th, 2010, where she got new highlights by colorist Denis De Souza. Do you love?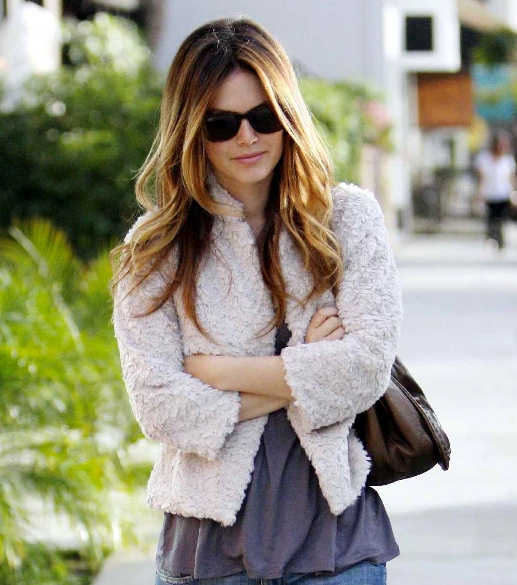 WATCH: FASHION & STYLE co-host Natascha Bessez recently got her hair touched up by hair stylist and co-owner Marco Santini of Ion Studio. In this video Natascha asks Marco about the hottest hairstyles this season and which hairdos are the most requested at the salon. Gorgeous Natascha is an actress, model, singer and former "Miss New York Teen USA". Ion Studio is located in Soho, NYC visit their website for more details: www.ionstudionyc.com . FASHION & STYLE is brought to you by Reynolds & Associates.
How To Get Adrienne Bailon's Hairdo: Are you in a winter hair rut? Need to give your hair a revival? Actress and singer Adrienne Bailon was feeling the same way when she came into the Hair Rules Salon in New York City this week. Adrienne turned her hair over to the salon team, led by texture- guru Dickey, to give her hair a much-needed boost. The mastermind behind the texture-based salon and hair care brand, Dickey has decades of experience bringing out the best in every texture imaginable, from the runway to the red carpet. "I want something new and different to start of 2010," Adrienne told Dickey. "I want to go back to blonde – they say that blondes have more fun; let's see!"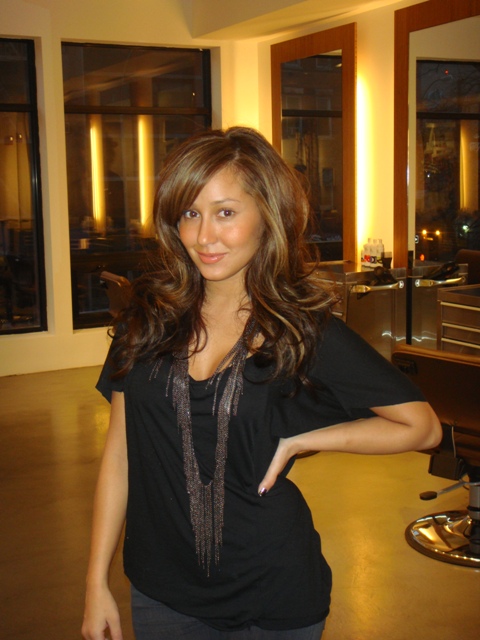 Adrienne Bailon Visits The Hair Rules Salon
Dickey and his team went to work, giving Adrienne gorgeous golden highlights, a clean cut, and a sexy blowout.
"I'm obsessed with my new color!" Adrienne gushed. "Ask any of my twitter followers – I literally ask at least once a week what color I should have. This will be my color for the next year at least. I just LOVE it – I look sun-kissed."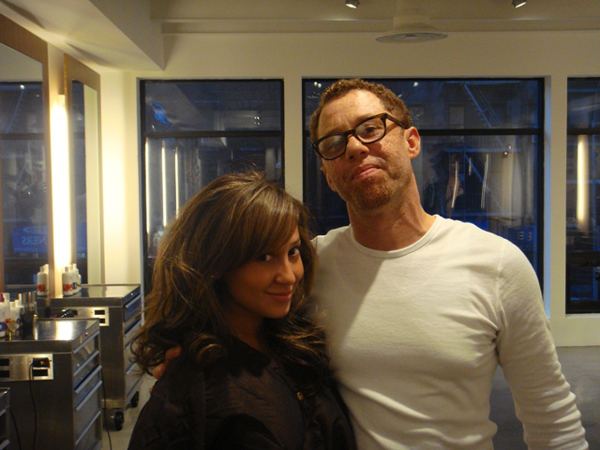 Adrienne Bailon and The Hair Rules Salon Dickey
Want Adrienne's golden tresses? Here's how in three simple steps from Dickey and the Hair Rules team:
Hello lovelies! Take advantage of the special promotion at the Fekkai Melrose Place salon, "So Chic, So Fekkai". What's in it for you? $75 ($170 value) for all three services: Blowout, Polish Change, and Makeup Application. Enjoy champagne and hors d'oeuvres.
WHEN: Next Friday, 1/15/10. 4-6:30 pm
Call 323.655.7800 for an appointment.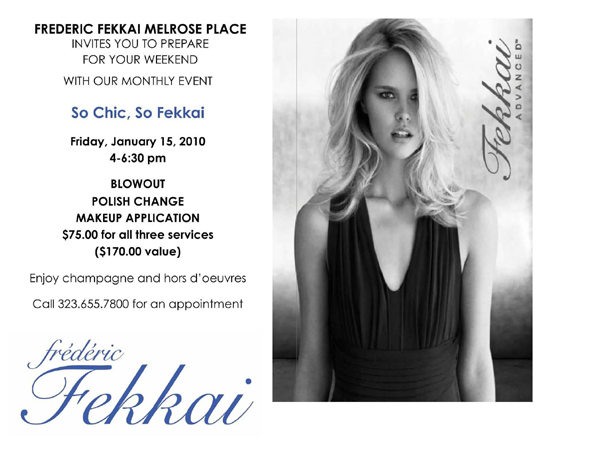 Frederic Fekkai Introduces a New Monthly Event: "SO CHIC, SO FEKKAI"
Beginning this Friday December 11th
6pm – 8pm
Fekkai Melrose Place Salon
8457 Melrose Place, West Hollywood
Blowout, Polish Change, and Makeup Application for $75.00 ($170 value). Enjoy champagne and hors d'oeuvres while getting gorgeous before your weekend.
To Book: 323.655.7800
www.fekkai.com
Pierre Michel: The Salon of All Generations. The NYC Beauty Staple Reinvents Itself with a New, State of the Art Location.
New York City's renowned Pierre Michel Salon proudly introduced their new and improved location to the public TODAY. Following a year long design process, the new salon creates a modern setting in which Pierre Michel's expert staff can offer their clients top of the line services in the utmost comfort and luxury. The new location is conveniently located around the corner from the current, on the third floor of 135 East 57th Street.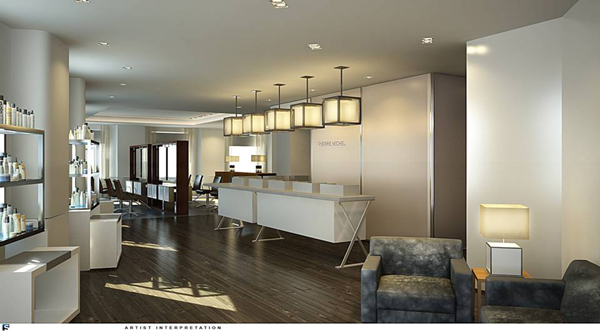 Pierre Michel has established itself as one of New York's premier beauty salons in its 40 years of impeccable service and cutting edge approach to the industry. Their staff, comprised of some of NYC's finest hair and beauty experts, will be able to better serve the salon's elite clientele with the new salon's exceptional accommodations. The salon has been dedicated to reinventing itself every decade to reflect changing times and society demands, thus catering to women of all generations and proving that beauty knows no age.
Fekkai Melrose Place Salon RE-OPENING: Frédéric Fekkai Melrose Place Salon doors will open tomorrow, October 14th to a newly upgraded and expanded space, which has become the brand's official West Coast Flagship.
Frédéric Fekkai, whose name is synonymous with sophistication and style, announced today that he will name the Melrose Place Salon the official West Coast based flagship Fekkai salon.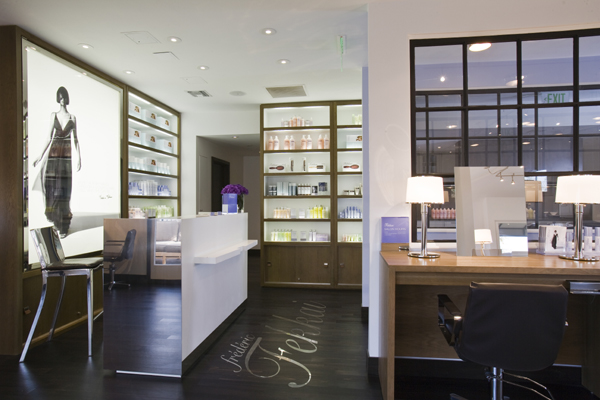 Located at 8457 Melrose Place, this newly expanded 2,400 square foot space will provide an intimate luxury retreat. After undergoing renovations and an expansion, the Melrose Place Salon will now operate on both floors of its current location with the addition of a ground floor retail environment. The renovation includes an expansion of the salon service area, shampoo stations and private pedicure rooms, bringing the total number of service chairs to sixteen.