All Posts Tagged With: "Scottsdale Quarter"
Love the newly opened Restoration Hardware Scottsdale. The outdoor showroom as you enter and the rooftop can only happen in Scottsdale Arizona when it's literally sunny and dry everyday. You know what, that makes life a bit easy. This is truly a beautiful store and space and lives-up being the flagship.
Restoration Hardware at Scottsdale Quarter  Scottsdale AZ
This week I stopped by one of my favorite shopping and dining destinations in Scottsdale Arizona, Scottsdale Quarter and saw a big billboard announcing the arrival of Sephora store in that location. This makes Scottsdale Quarter so much more perfect. Can't wait:)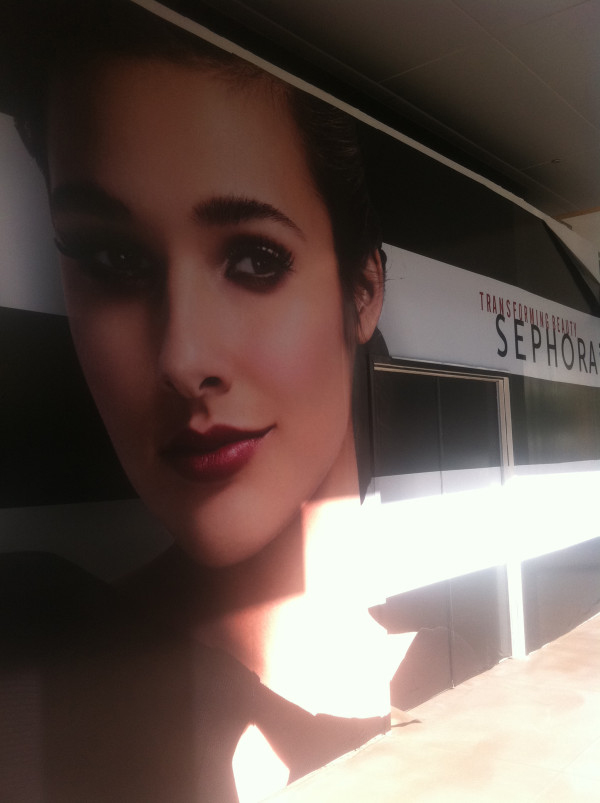 Sephora At Scottsdale Quarter scheduled to open in January 2012. Photo by Marta Walsh.
On my way to grab my favorite coffe in Scottsdale Quarter's Press Coffee this weekend I saw drybar just opened. The hair salon looks really chic and pretty with a bright yellow theme throughout and friendly stuff. $35 for a blowout? You just can't bit that. I'm super excited and can't wait to try.

drybar in Scottsdale Quarter, Scottsdale Arizona ..TalkingMakeup.com's headquarters 🙂