All Posts Tagged With: "drybar"
I'm invited to the drybar's VIP party in Scottsdale Quarter tomorrow eve whoo hoo:) There been rumors that the newly picked Bravo's Real Housewives of Scottsdale first places to make an appearance is the VIP private opening party for drybar at Scottsdale Quarter also Thursday evening (via arizonafoothillsmagazine.com). In addition to giving a portion of the sales that day to the Fresh Start Women's Foundation, drybar is hosting a Silent Auction at the event, the proceeds of which will also directly benefit the charity. So I will keep you posted with my coverage of the event. Yours truly Marta Walsh, here from the Scottsdale AZ headquarters:)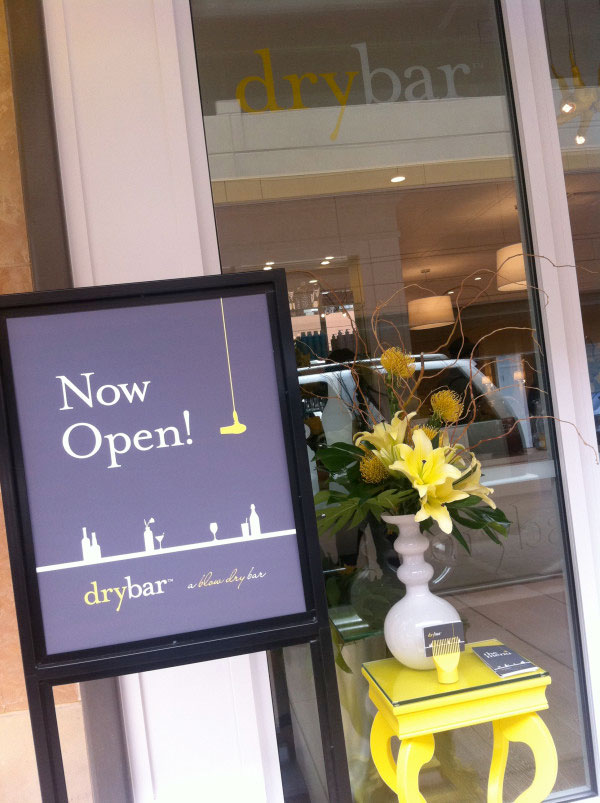 On my way to grab my favorite coffe in Scottsdale Quarter's Press Coffee this weekend I saw drybar just opened. The hair salon looks really chic and pretty with a bright yellow theme throughout and friendly stuff. $35 for a blowout? You just can't bit that. I'm super excited and can't wait to try.

drybar in Scottsdale Quarter, Scottsdale Arizona ..TalkingMakeup.com's headquarters 🙂
BEAUTY TRENDS: Blow Dry Shops
Beauty Icon Allen Edwards knows a thing or two about industry trends. After all, Edwards has been a leading force in the world of hair and beauty for over three decades. He is the owner of two full service salon and spas in Brentwood and Woodland Hills, CA and is the creator of the Shear Force hair product collection.
"Blow dry only shops are opening up all over town and they are charging $35…A price we haven't seen since the 1970's", states Edwards. "They are pulling clients away from every major salon where professionally trained salon stylists charge $60 and up. The full service salons are loosing a huge amount of business and, in an already tough economy, it's a major blow".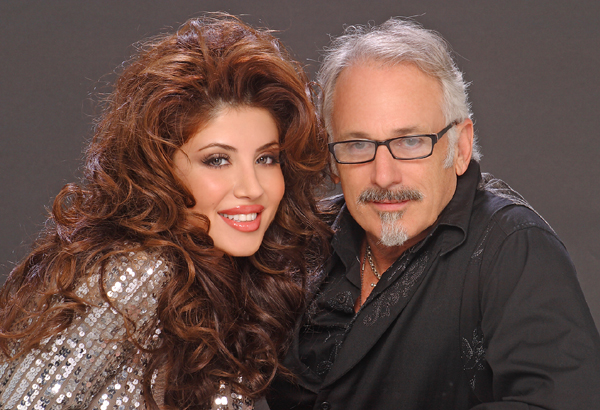 Allen Edwards with Deal or No Deal Lucky #13 Leyla Milani
L.A.'s first blow dry salon "Drybar" opened its doors on San Vicente Blvd., just a mile from Edward's Brentwood Salon. Drybar charges $35 for a shampoo and blow dry and customers are encouraged to schedule appointments on-line. The original blow dry salon is in Manhattan called "BLOW ~ The New York Blow Dry Bar". BLOW is a full service salon, specializing in blow drys and prices range from $40 to $60, depending on the length and texture of your hair and what is needed to create the look. This format feels more professional to Edwards — If the hair needs more work, the client should be charged.