How To Get Adrienne Bailon's Hairdo: Are you in a winter hair rut? Need to give your hair a revival? Actress and singer Adrienne Bailon was feeling the same way when she came into the Hair Rules Salon in New York City this week. Adrienne turned her hair over to the salon team, led by texture- guru Dickey, to give her hair a much-needed boost. The mastermind behind the texture-based salon and hair care brand, Dickey has decades of experience bringing out the best in every texture imaginable, from the runway to the red carpet. "I want something new and different to start of 2010," Adrienne told Dickey. "I want to go back to blonde – they say that blondes have more fun; let's see!"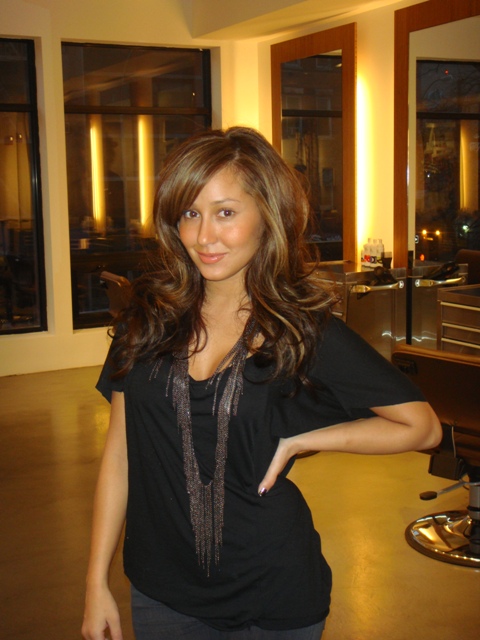 Adrienne Bailon Visits The Hair Rules Salon
Dickey and his team went to work, giving Adrienne gorgeous golden highlights, a clean cut, and a sexy blowout.
"I'm obsessed with my new color!" Adrienne gushed. "Ask any of my twitter followers – I literally ask at least once a week what color I should have. This will be my color for the next year at least. I just LOVE it – I look sun-kissed."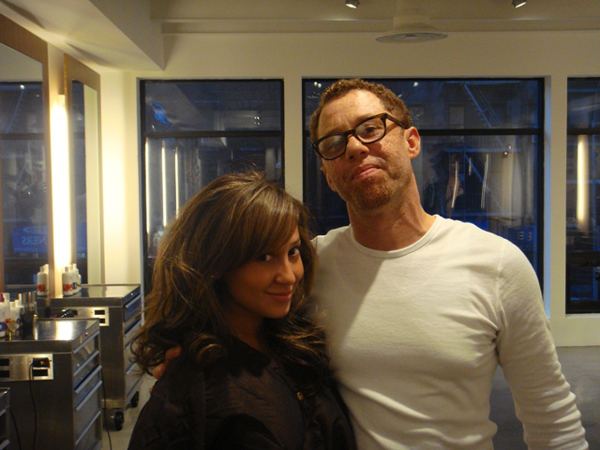 Adrienne Bailon and The Hair Rules Salon Dickey
Want Adrienne's golden tresses? Here's how in three simple steps from Dickey and the Hair Rules team:
Step 1: Frame the face with light, golden highlights
"Start with a single a single process and a half head of pale, golden highlights," says Hair Rules colorist Katiria. "These highlights will brighten the face. Add lighter, golden pieces around the front, so that you get the sun-kissed look but you're still a brunette. This look is going to be easier to maintain. Being a full blonde is a lot to keep up."
Step 2: Hydrate your hair
"Shampoo your hair with the Hair Rules Daily Cleansing Cream – great for color treated hair," says Dickey. "This no-suds formula has the perfect pH balance for bringing moisture back into your hair."
Step 3: Don't be afraid to get a trim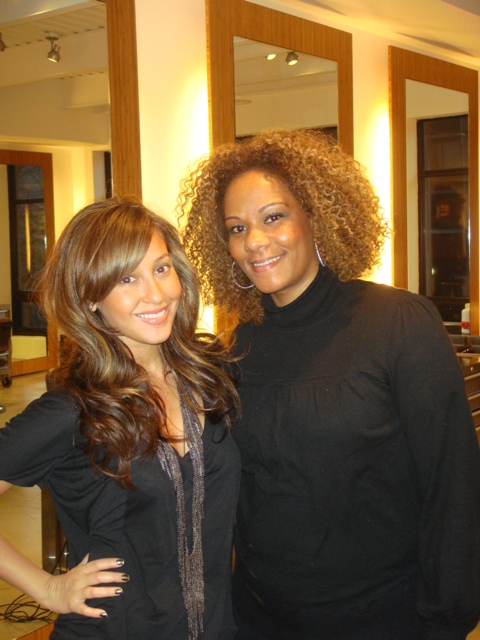 Adrienne Bailon and colorist Katiris at The Hair Rules Salon
"Since she's been trying to grow out her hair, Adrienne was hesitant to go for a cut," says Dickey. "But when you notice your hair's losing volume, it's time for a trim. This will keep the split ends from moving up the hair, causing it to break off."
Dickey gave Adrienne a simple cut, cleaned up her layers and blended her growing bangs into her haircut. He finished the look by applying the Hair Rules Nourishment Leave In Conditioner and blowing hair dry with a round brush to smooth it out.