All Posts Tagged With: "Blonde"
Last week before my trip to San Diego for BlogHer 2011 I had the great opportunity to get my hair done at the Red Door Spas at the Biltmore Fashion Park in Phoenix. I actually went for a bit of a makeover. I went a bit darker. David did my color and Frank got rid of my split ends with a little trim. Below you can see the Marta Walsh before and after pics. Which one do you think works the best? It's OK, I can take criticism:)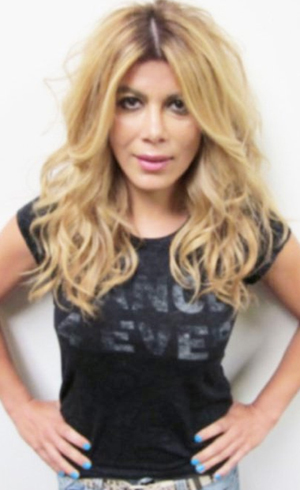 L to R: Before: Marta Walsh blonde. After: Marta Walsh's hair color makeover thanks to Elizabeth Arden Red Door Spas in Phoenix
Basically, I'm addicted to blonde hair. Ever since I went blonde about 7 years ago I can't seem to convert back to brunette. The truth my loves, I feel I may never be a full brunette.
Hair color: How to go blonde from brown hair. Kim V0, master colorist to Hollywood's most elite, took Katherine Heigl back to the Golden Era of Hollywood, creating at her request "a buttery, creamy golden blonde reminiscent of old Hollywood Glamour. " Here's how he achieved her look— which she loved!— at his eponymous salon at the Montage Beverly Hills this past week using Kim Vo Luxury Haircare.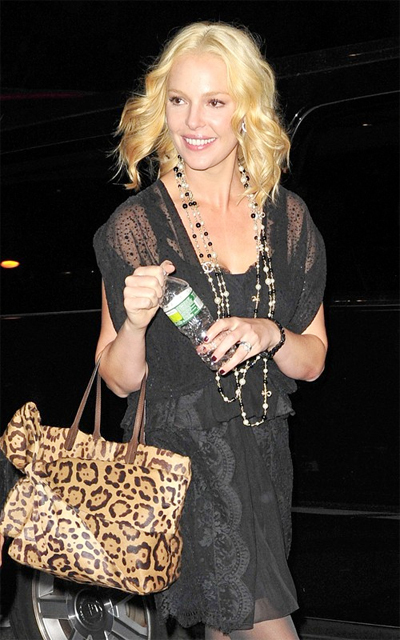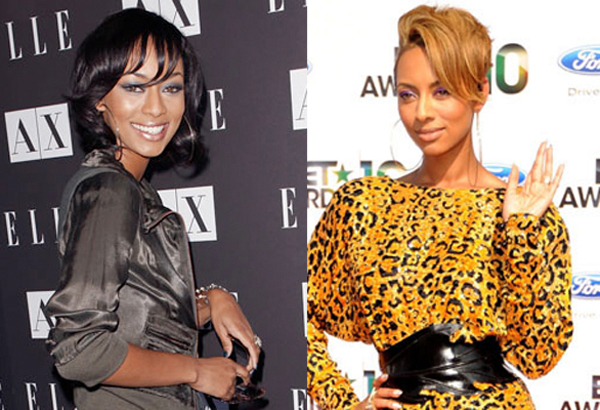 Rita Hazan, celebrity colorist and owner of the Rita Hazan Salon in New York City, flew to Los Angeles to give a full hair makeover to the stunning Keri Hilson (known for her song "Knock You Down" featuring Kanye West). With a new album on the way, Keri wanted a new and fresh look. Now that summer has arrived the decision was easy. Going blonde was the way to go!
Rita gave us the scoop on how she brought Keri back straight into the L.A. summer look:
"Keri had medium brown hair. I thought it would be cool to leave the sides dark and lighten the whole top to a honey blond with many different tones. She is gorgeous and that always makes my job easier!"
Keri was so pleased with the outcome of her hair and debuted her new look at the 2010 BET Awards, capturing the attention of everyone on the red carpet.
Last night, June 1st, 2010, Katherine Heigl was spotted with THIS hair color AND curls at the premiere of her new movie "Killers". I didn't even recognize her!! Did you? I almost wanted to play "Guess The Celeb" with you. Heigl is a true Old Hollywood kind of beauty, the modern version of Marilyn Monroe, and looks amazing no matter what. However, I said it before, and I'll say it again: I love Katherine Heigl blonde.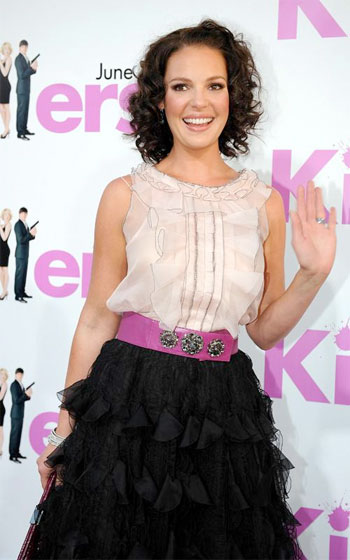 Katherine Heigl at the Killers premiere gone all brunette. Do you love?
Joico Celebrity Coloris George Papanikolas transforms Lindsay Lohan's brunette hair to glimmering gold aka blonde.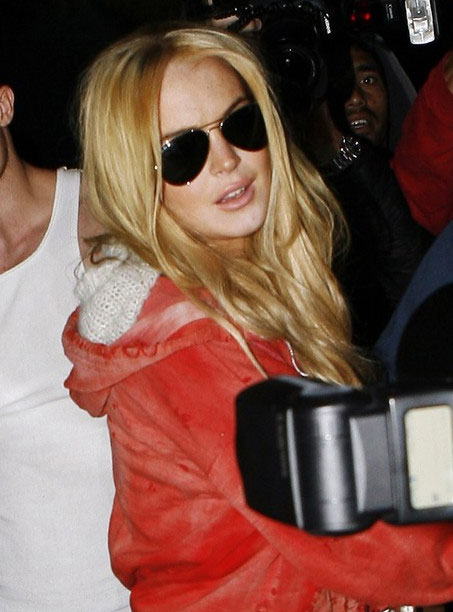 Here's how Lindsay Lohan gone from brunette to blonde: George Papanikolas and his colleagues at Beverly Hills' Andy LeCompte Salon teamed up to transform actress Lindsay Lohan from dark to light—a process that took close to 10 hours! Lohan, a natural redhead, showed the color pro photos of the golden, strawberry blonde hue that she had in mind, which he agreed would be ideal for her eye color and complexion. Because she already had dye on her deep brunette locks, the first step was to carefully strip out as much of the dark color as possible with color remover.
Lindsay Lohan is back (again) to blonde hair and maybe is looking on the bright side. Lindsay was spotted leaving the Andy Lecompte Salon in Los Angeles, on May 25th, 2010. Colorist George Papanikolas took Lohan from dark to blonde.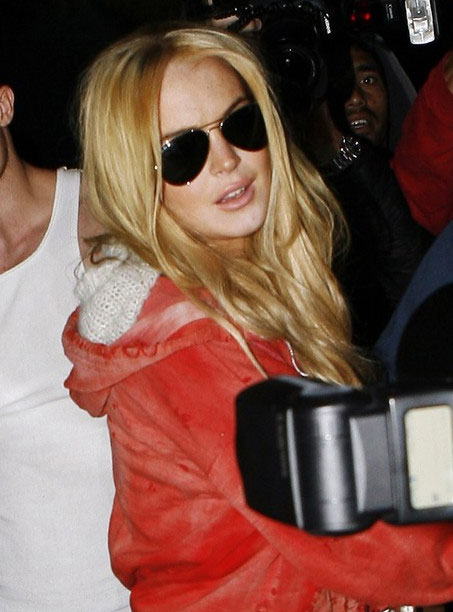 Katherine Heigl is back to blonde on the cover of Harper's Bazaar June 2010 and I approve. Just like Kim Kardashian was born to be brunette, Katherine was born to be blonde.

Katherine Heigl, photo by Alexi Lubomirski for Harper's Bazaar
For the past two months the John Frieda team has invited all blondes to audition to win the chance to perform on stage with Natasha Bedingfield at a concert on her tour. Blondes were able to submit their audition videos to YouTube which have now been narrowed down to the lucky finalists. John Frieda invites you to check out: http://www.youtube.com/JohnFriedaUS and VOTE for your favorite blonde!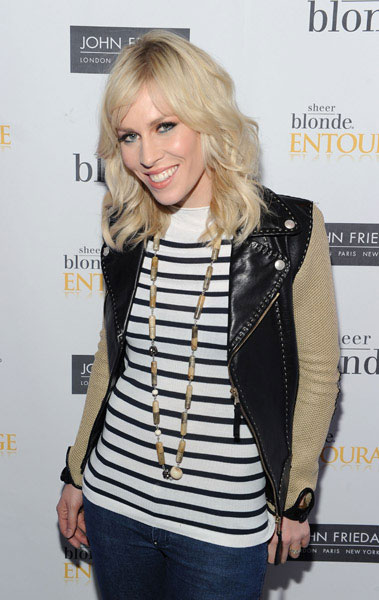 WATCH Natasha Bedingfield talking about the Sheer Blonde Entourage Spotlight Contest, hair, and music. Also a sneak peek to Natasha's concert in New York City for the Sheer Blonde Entourage kick off event.
Going from Blonde To Brunette: I'm excited to share with you my interview with hot young Hollywood's go-to colorist George Papanikolas. I picked his brains about Nicole Richie's latest brown hair color and hair color tips.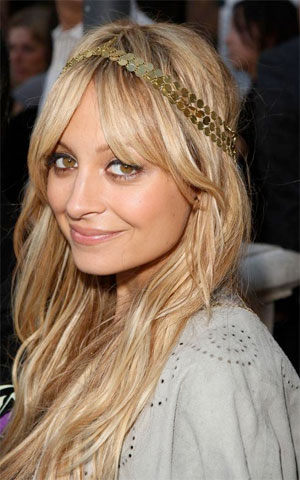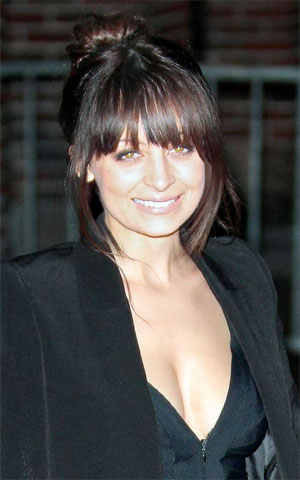 L to R: Nicole Richie goes from blonde to brunette. Do you love?
JOICO celebrity colorist George Papanikolas has become one of the hottest and most sought after colorists in Hollywood. His signature style has caught the attention of Southern California's most discerning clientele with young, hot Hollywood turning to this man to change their look. George has set trends, reinvented celebrities and has created signature looks for many starlets like Nicole Richie and Ashley Tisdale.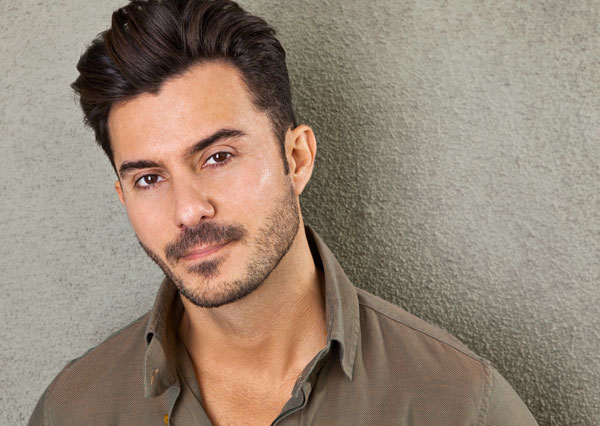 George Papanikolas
Marta Walsh: Which hair color shade have used on Nicole Richie when transforming her hair to brown?
George Papanikolas: Medium Golden Brown
Hayden Panettiere is blonde again! Which do you love: the redhead Hayden or the blonde Hayden?