All Posts Tagged With: "Keri Hilson"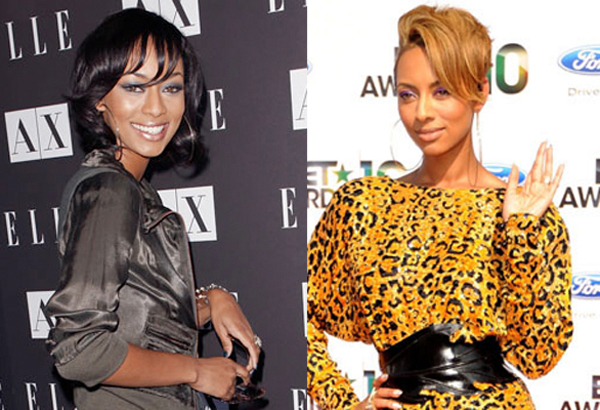 Rita Hazan, celebrity colorist and owner of the Rita Hazan Salon in New York City, flew to Los Angeles to give a full hair makeover to the stunning Keri Hilson (known for her song "Knock You Down" featuring Kanye West). With a new album on the way, Keri wanted a new and fresh look. Now that summer has arrived the decision was easy. Going blonde was the way to go!
Rita gave us the scoop on how she brought Keri back straight into the L.A. summer look:
"Keri had medium brown hair. I thought it would be cool to leave the sides dark and lighten the whole top to a honey blond with many different tones. She is gorgeous and that always makes my job easier!"
Keri was so pleased with the outcome of her hair and debuted her new look at the 2010 BET Awards, capturing the attention of everyone on the red carpet.
Talking Makeup has the scoop behind Alicia Keys's hair at the 2009 BET Awards thanks to Pantene and their Celebrity Stylist Tippi Shorter.
Tippi Shorter's Regular clients include: Jennifer Hudson, Rihanna, Alicia Keys, and Keri Hilson.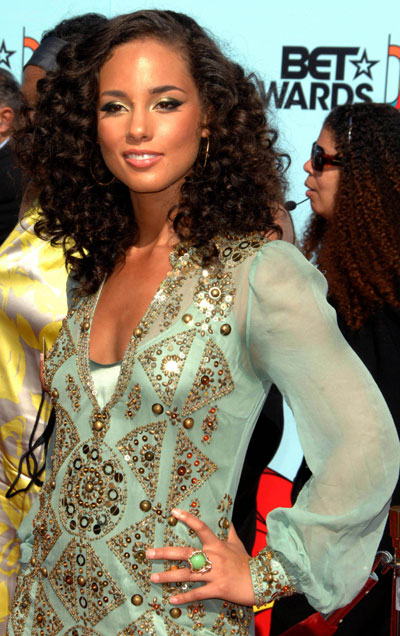 Here is how to get Alicia Keys's hair & big curls at 2009 BET Awards by Pantene Celebrity Stylist Tippi Shorter:
"I started with the Pantene Pro-V Nature Fusion Smooth Vitality Shampoo & Conditioner. I love the smell and it made her smooth and manageable for styling."


On Monday July 14th, 2008 Today, Mac Cosmetics Sr. Artist Romero Jennings did the makeup for new music sensation Keri Hilson for her appearances on BET's 106th & Park, and MTV TRL.
Keri Hilson is promoting the video for her first single, "Energy". If you're not sure who she is, she was the girl who sang in Timbaland's "The Way I Are", the was the love interest in Usher's "Love In This Club" Video. But most importantly, she's made a name for herself as a songwriter. She's written for Justin Timberlake, The Pussycat Dolls, Britney Spears and Usher.

Keri Hilson-Makeup look by Mac Cosmetics.
Keri Hilson is getting ready to drop her first solo album in September. BET's 106th & Park was aired on Monday afternoon. Her appearance on MTV TRL will air on Wednesday July 16th.
Here is a list of products and how to get the look of Keri Hilson's makeup on BET's 106th & Park by Mac Cosmetics Sr. Artist Romero Jennings:

Romero Jennings-Mac Cosmetics Sr. Artist.
1. Prep + Prime Skin.
2. Moisture Blend Foundation NC42,NC43 and NW45 Matte Bronzing Powder.
3. Blush in Sunbasque and Frankly Scarlet.
4. Eye shadow: Saddle, Blacktied, Cream de Violet, Blacktrack Fluidline Gel Liner.