All Posts Tagged With: "Blonde"
As stars walked the red carpet for Hollywood 's biggest night, they showed off their stunning couture gowns, sparkling jewels and of course, glamorous haircolor. Tracey Cunningham, Redken Creative Consultant for Color and Hollywood colorist, helped Cameron Diaz prepare for Oscars 2010 with Redken color.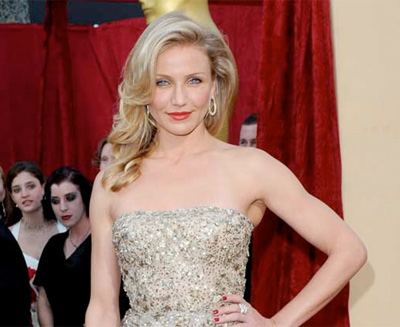 If you loved Cameron Diaz Oscars 2010 hair color and if you're looking for Cameron color, ask your colorist to highlight with Redken Blonde Icing Conditioning Crème Lightener to silken and luminize your hair and place the highlights on the crown and around your face.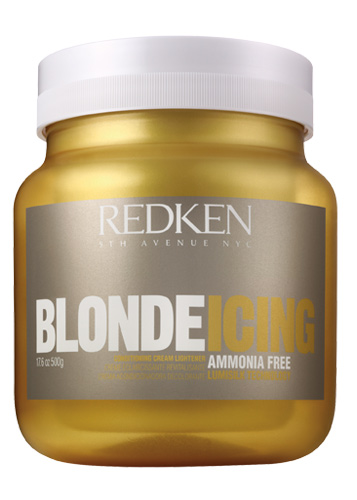 Blonde Icing Conditioning Crème Lightener is ammonia free and lifts hair up to 7 levels while exclusive Lumisilk Technology smoothes and preserves hair's structure to keep it healthy, shiny and strong.
BEST HAIRSTYLE: Carrie Underwood won Talking Makeup's best hairstyle award for her gorgeous hair at the 2010 Grammys. I love the clean blonde hair color and the cut. I see  Jennifer Aniston back in the 90s.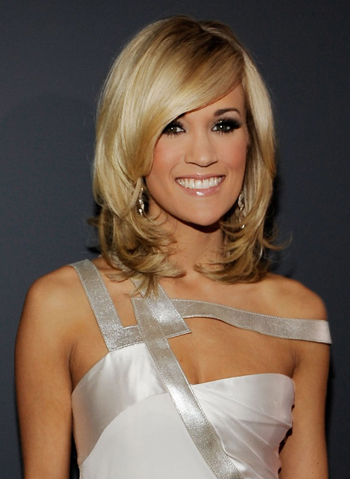 How To Get Adrienne Bailon's Hairdo: Are you in a winter hair rut? Need to give your hair a revival? Actress and singer Adrienne Bailon was feeling the same way when she came into the Hair Rules Salon in New York City this week. Adrienne turned her hair over to the salon team, led by texture- guru Dickey, to give her hair a much-needed boost. The mastermind behind the texture-based salon and hair care brand, Dickey has decades of experience bringing out the best in every texture imaginable, from the runway to the red carpet. "I want something new and different to start of 2010," Adrienne told Dickey. "I want to go back to blonde – they say that blondes have more fun; let's see!"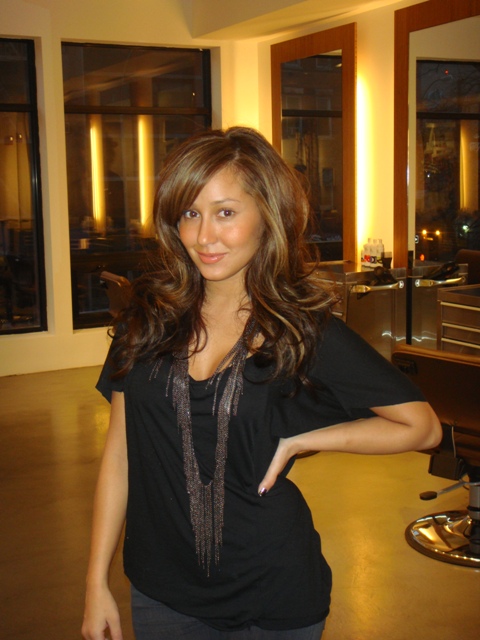 Adrienne Bailon Visits The Hair Rules Salon
Dickey and his team went to work, giving Adrienne gorgeous golden highlights, a clean cut, and a sexy blowout.
"I'm obsessed with my new color!" Adrienne gushed. "Ask any of my twitter followers – I literally ask at least once a week what color I should have. This will be my color for the next year at least. I just LOVE it – I look sun-kissed."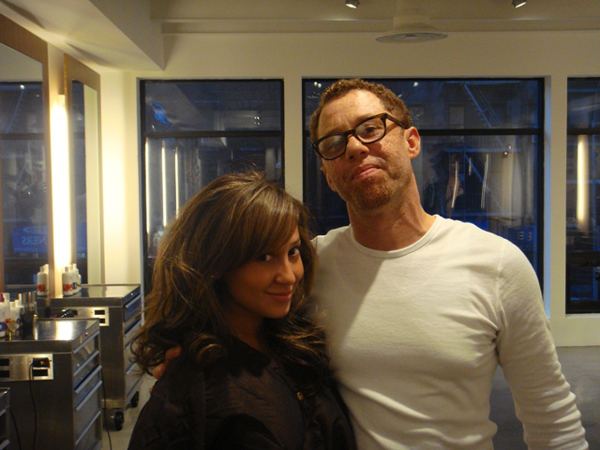 Adrienne Bailon and The Hair Rules Salon Dickey
Want Adrienne's golden tresses? Here's how in three simple steps from Dickey and the Hair Rules team:
Katharine McPhee is definitely looking different these days. I call it "The Hollywood Transformation". First thing you do is dye your hair blonde! Think Marilyn Monroe, Madonna, Lady Gaga, Gwen Stefani, even Lindsay Lohan. Blonde seems to be the ultimate Old Hollywood glamour symbol. And I love how Katharine McPhee waves her hand to fans, very regal or very Hollywood. Even the hairdo is similar to Marilyn Monroe's: short wavy bob parted to the side. To finish the look: add red lipstick. I approve Katharine McPhee's new hair color. The questions is: Do you?
Do you see any similarities between Katharine McPhee and Marilyn Monroe's hair and makeup?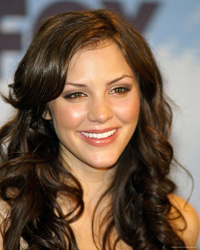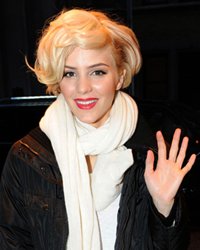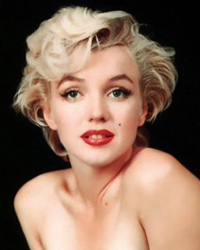 From left: Katharine McPhee in brown hair, then blond hair, and Marilyn Monroe
In need of a beauty revamp? Expert style advice or hot new party looks?
Topshop has teamed up with the Serge Normant at John Frieda Salon, Jouer cosmetics and nail specialists M2M to create the ultimate army of fashion and beauty experts – and they are here to help get you looking party perfect!

For one week only – December 14-21 -you are invited to stop by the Topshop Dressing Room to kick up their feet and get pampered like the stars.
Here some of the beautiful celebrities who attended the Glamour Magazine 2009 Women of the Year Honors last night.
Rihanna: wow look at the dress, and Rihanna's hair color is looking blonder by the second. Personally I'm not a huge fan of Rihanna's hairdo. Maybe her stylists try to position her as edgy and different, but I much prefer Rihanna in longer more feminine hair. But, this is just me.
MTV's The City star Olivia Palermo was spotted recently with darker hair color (see right image below)! What happened to Olivia's Jennifer Aniston-esqe or Gisele-esqe hair color, I wonder. Maybe  her new light brown hair is something to do with fall:) 
Anyone is missing Olivia Palermo's honey blonde hair color?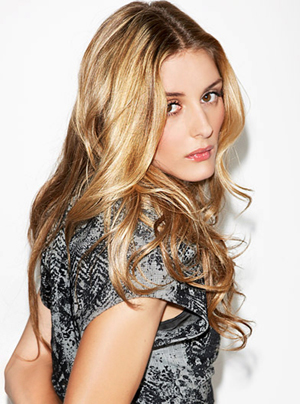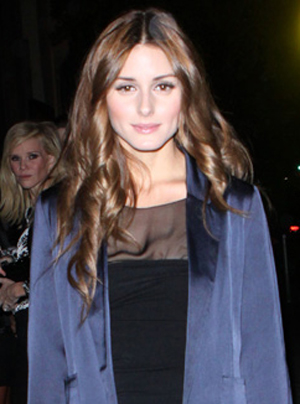 I can'y get over how pretty Drew Barrymore looks on the cover of InStyle October 2009 issue! Drew's new blonde hair color looks amazing on her. She looks best blonde imo. Maybe beacuse blonde was the hair color she was born with. I do rememebr Drew to be very blonde back in her ET days. Wow it's been so many years already!!
Tell us what you think: Do love Drew Barrymore's look on the cover of InStyle October 2009 issue?
Celebrity Stylist for Pantene, Hallie Bowman, discusses fall color: As we enter the fall season, it's important that we do what we can to help prevent further damage that's already been done over the summer. Luckily, the color trends we will be seeing this fall are conducive to rehabbing your hair – it's going to be all about giving your natural hair color a chance to shine and staying away from the harsh colors and bright platinum shades that are most damaging to your hair.
"The days of striking, contrasting colors are gone this season," explains Celebrity Stylist for Pantene, Hallie Bowman. "This fall people will be going back to their roots, or at least making it look that way. We're going to see natural-looking tones to balance the more extreme hair styles that are going to be big, including mixed textures and nods to the 80s shapes."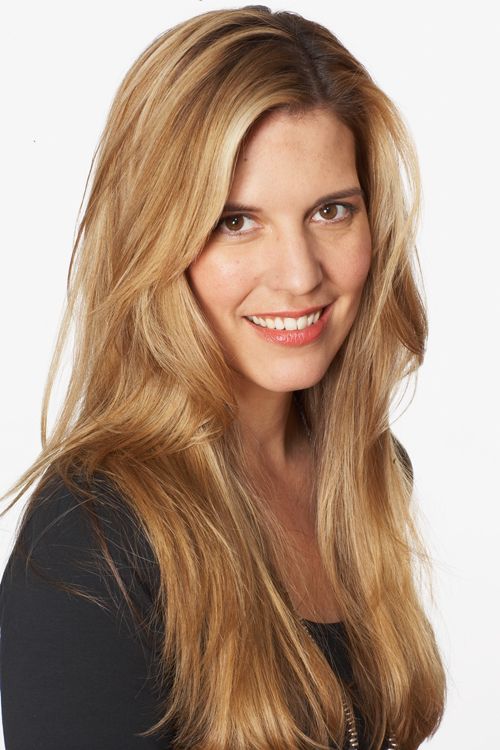 The Color Trends:
Blonde: Platinum blonde is out and warmer, neutral tones are in. If you're blonde Bowman recommends shades of sable, vanilla or mink. However, if you're not ready to let go of your platinum locks, soften the look by adding some golden highlights.
Brunette: Reddish or bluish browns are out and warmer browns are in. Shades like deep chocolate and chestnut are going to be all-the-rage; it's all about making your shade believable.
Redhead: Two words – true red. The key is to ask your stylist to stay away from blue and copper undertones, both of which reflect orange in the sunlight. One way to avoid orange is to add some highlights to cool down the shade.
Celebrity hair watch: Rihanna Got New Blonde Highlights.
Rihanna seems to not be afraid to try out trends straight off the runways. Rihanna's very short haircut now gets blonde highlights! It reminds me of the 80's punk look (George Michael "Wake Me Up Before You GO GO"?). I've seen the 80's inspired look and hairstyles making a comeback backstage at Betsey Johnson Spring 2010, during New York Fashion Week. With 80's classic music hits playing in the background, I must add. Loved it!!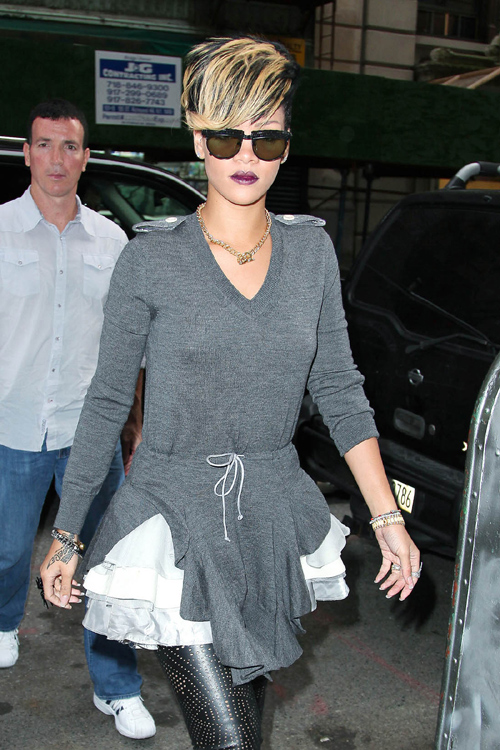 Rihanna is also sporting a fall makeup trend: dark purple lips.
To get Rihanna's dark purple inspired lips try MAC Mattene Lipstick in Night Violet. Shade description: Deep purple grape (Matte).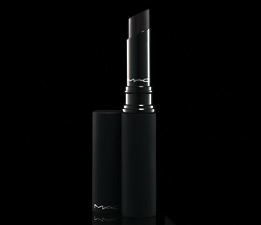 To get Rihanna's weightless volume and 'guts' to hair try: Aerate 08 bodifying cream-mousse by Redken. This new mousse was a huge hit backstage during New York Fashion Week Spring 2010 at shows like: Badgley Mischka and Betsey Johnson. I've been using this mousse myself for the past week, and it works amazing to tame my very wavy frizz-prone hair, air dried or blow dried. According to Redken's lead hairstylist backstage Peter Gray: many people afraid of a mousse as a styling product because all they think is the 80's and that big hair. But in his opinion, mousse was the best thing invented for hair. He also said that most people afraid of styling products which shouldn't be the case. Styling products are here to help you get the hairstyle you want. Also it is very important to apply styling products in the right way: use the right brush to apply or the right quantity.
 BTW: Do you love Rihanna's new blonde highlights?
Image via: www.hollywoodtuna.com