All Posts Tagged With: "Jouer Cosmetics"
Get the Look: Amy Adams at the 2013 Critics Choice Awards.
Makeup by Stephen Sollitto. "I wanted to make Amy look simple yet polished for her first of many red carpets this season. First I used Tarte Amazonian Clay Foundation in light on her skin and one shade lighter (Fair) for under her eyes. This foundation has an easy applicable texture to it. It also makes the skin look beautifully creamy.
I just discovered Jouer Cosmetics and I'm very impresses with the packaging and formulas. I especially like their face products for getting that flawless skin, they are oil free, fragrance free and paraben free which is a major thing for me. I like beauty brands that make an effort to make their products using 'good for you' ingredients  as oppose to loading them with chemicals, oils, and lanolin (which is BTW the sebum coming from sheeps an animal by product which I like to refer to as 'sheep juice' ha!) Here's my week with Jour cosmetics product rundown:
Jouer Cosmetics was delighted to partner with kate spade new york for their Fall 2012 presentation. To complement the Ready-to-Wear collection with its rich hues, playful prints and Parisian influence, Jouer Cosmetics created a classic, clean look this season with a romantic edge.

Jouer Cosmetics Partners with kate spade new york for Fall 2012
In need of a beauty revamp? Expert style advice or hot new party looks?
Topshop has teamed up with the Serge Normant at John Frieda Salon, Jouer cosmetics and nail specialists M2M to create the ultimate army of fashion and beauty experts – and they are here to help get you looking party perfect!

For one week only – December 14-21 -you are invited to stop by the Topshop Dressing Room to kick up their feet and get pampered like the stars.
Summer 2009 Red Carpet Beauty Trends: This summer celebrities like Lauren Conrad, Giselle Bundchen and Hilary Duff all appear to have just stepped off the beach and onto the red carpet. Christina Zilber, make-up stylist and founder of Jouer Cosmetics teaches us easy ways to fake a healthy luminous look.
How To Get Healthy Luminous Skin: To protect skin from excess oil, Christina begins by using fingertips to apply Jouer Essential Matte Touch where needed. This botanical mattifier can be used under makeup or alone to purify skin and calm irritation, while firming and moisturizing with Vitamins C, D, & E.
The most important aspect to the celebrity look is flawless skin. Even out your complexion using the Jouer's Luminizing Moisture Tint. This lightweight hydrating tint evens out imperfections and fades the appearance of fine lines. Rich SPF 20 protects from UVA and UVB rays while Ginseng and Gingko Biloba Leaf Extract deliver antioxidants to skin promoting a healthy complexion.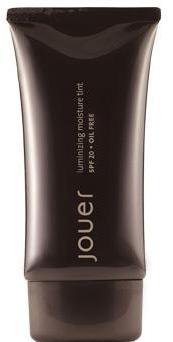 This year, at the 81st Annual Academy Awards Sarah Jessica Parker, sought dramatic eyes paired with a pale pink lip.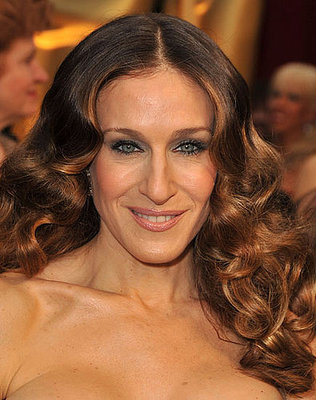 Christina Zilber, founder of Jouer Cosmetics teaches us easy ways to get the celebrity look: "The dramatic eye paired with a pale lip creates a fresh and romantic feel, perfect for formal occasions." Other celebrities sporting this makeup look include Robin Wright Penn and Freida Pinto.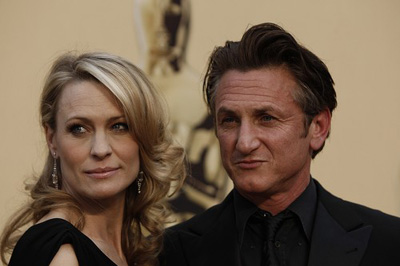 Robin Wright Penn (left) with her Oscar Winning Husband, Sean Penn (right).
How to get Sarah Jessica Parker's Oscars 2009 red carpet makeup look: The most important aspect to the celebrity look is flawless skin. Christina recommends beginning by lightly evening your complexion using the Jouer luminizing moisture tint followed by the Jouer age-repairing brightner where necessary, around the eyes, the nose and the corners of the mouth, follow by a light dusting of the Jouer mineral face powder. Christina then recommends applying a light peach or pink blush to the apple of the cheek for a fresh, youthful glow.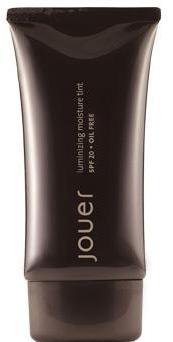 Jouer Luminizing Moisture Tint, $38.
Makeup artist, Jeffrey Paul created a fresh, sunkissed look with Jouer cosmetics for Slumdog Millionaire's Freida Pinto at the Golden Globes.
Freida's radiant natural beauty and flawless skin tone was the inspiration behind Jeffrey Paul's, red carpet look. Jeffrey Paul, the makeup artist behind Hollywood's hottest celebrities used his distinctive technique to enhance Freida's natural beauty and encourage her true character to emerge.
Jeffrey wanted Freida's natural beauty to be the focal point of her overall look. Jeffrey decided to go with a subtle palette of shimmering pinks, champagne and gold accentuating her flawless skin and her natural glow. He wanted her look to be soft, fresh and easy.
How to create Freida's radiant red carpet makeup look:
 Jouer Cosmetics Limited Edition Collection for Holiday 2008 giving the gift of gold.
Jouer Cosmetics invites you to play with a touch of luminescence this holiday season with two universally flattering lip shades enriched with gold!
The sophisticated gold infused, rich pink of the Julie Lipstick accentuates your smile, while the Glacé lip gloss enhances any lip color with a sheer shimmering champagne hue. Your lips will be the toast of the town with this gorgeous glossy look. Jouer's hydrating lipsticks and moisturizing lip glosses are loaded with rejuvenating properties, the perfect tools for the dry winter months.