All Posts Tagged With: "Christina Zilber"
Inspired by the understated elegance seen on the Parisian Runway this spring, Christina Zilber designed the new Jouer collection with colors that are soft, classic and reflective of the season. Zilber chose the natural pinks and soft browns of spring to create a whimsical yet refreshing look. Enhance your natural beauty and create a luminous healthy look with Jouer.Spring Lips: Designed to be worn together or stand alone, Jouer has created three new colors for spring that contain subtle shimmers combined with organic, chic neutrals hues for a sophisticated, yet inviting spring lip that can be worn by all.
· Rose Pale Lip Definer: A strong nude with a slight touch of pink creates the perfect lip definition. Infused with Jojoba Oil, Shea Butter and Vitamins A & E to guarantee smooth, easy application that blends perfectly for enduring lip color.
· Kiki Hydrating lipstick: This new nude with a slight touch of pink contains a hint of shimmer to create a sensationally smooth, soft finish. This lipstick contains powerful moisturizing properties of Brazil's Cupuacu Butter; this hydrating lipstick keeps lips protected and nourished with enduring beautiful coverage. A perfect balance between beauty and treatment.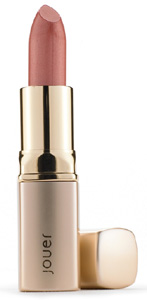 This year, at the 81st Annual Academy Awards Sarah Jessica Parker, sought dramatic eyes paired with a pale pink lip.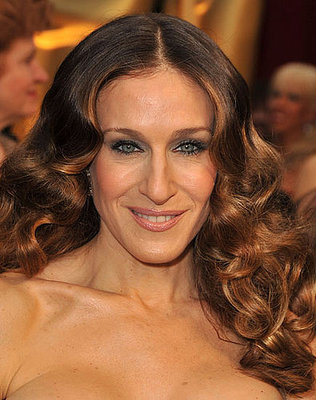 Christina Zilber, founder of Jouer Cosmetics teaches us easy ways to get the celebrity look: "The dramatic eye paired with a pale lip creates a fresh and romantic feel, perfect for formal occasions." Other celebrities sporting this makeup look include Robin Wright Penn and Freida Pinto.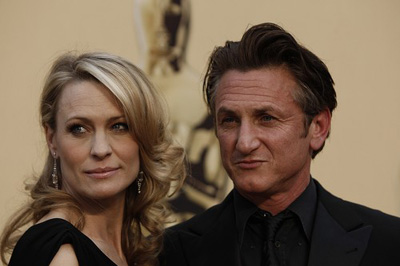 Robin Wright Penn (left) with her Oscar Winning Husband, Sean Penn (right).
How to get Sarah Jessica Parker's Oscars 2009 red carpet makeup look: The most important aspect to the celebrity look is flawless skin. Christina recommends beginning by lightly evening your complexion using the Jouer luminizing moisture tint followed by the Jouer age-repairing brightner where necessary, around the eyes, the nose and the corners of the mouth, follow by a light dusting of the Jouer mineral face powder. Christina then recommends applying a light peach or pink blush to the apple of the cheek for a fresh, youthful glow.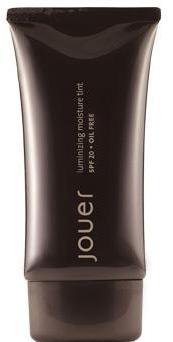 Jouer Luminizing Moisture Tint, $38.
The red lip trend is taking over Hollywood this season. Think Anne Hathaway, Katy Perry, and Emmy Rossum.
Here is how to achieve that the red lip look at home by Christina Zilber from Jouer:
Unfortunately, it seems as though many women either don't feel comfortable wearing this trend, or wear red lips the wrong way. Christina Zilber from Jouer advises women on how to take the look from the runway or wear it the real way for every day.
Red Carpet Red: For a true dramatic red carpet look, Zilber created the Jouer Simone hydrating lipstick – a rich true red that should be worn for that glamorous holiday party or big night out.
Combining beauty, style and love for travel, Founder and Creative Director of Jouer Cosmetics, Christina Zilber launches the new innovative collection of custom luxury cosmetics. Jouer, renown as a niche customizable cosmetic line, has been reinvented with a broader, sophisticated, modern perspective.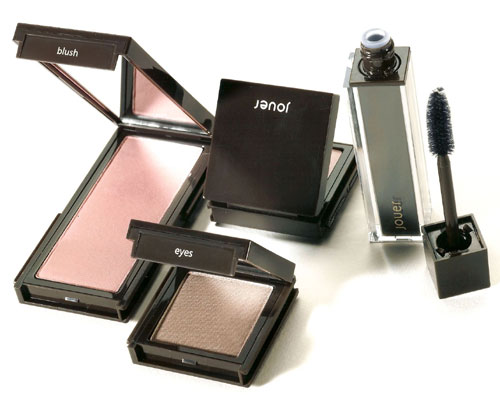 Jouer is designed to offer streamlined beauty to the modern woman. It's practical and portable, without sacrificing elegance or style. Multi-purpose products are complemented by color palettes that are soft, strong, and above all…classic. Jouer has added active ingredients that offer a perfect balance of beauty and treatment.
Jouer's star product lineup includes Luminizing Moisture Tint SPF 20 (hypo-allergenic, oil-free and loaded with multi-vitamins and multi-benefits), Age-Repairing Brightner and Concealer (with Dermaxyl Complex and Orchid Complex) and Mineral Perfector formulated to deliver a gorgeous, effortlessly beautiful complexion. Jouer's extended color collection, renown for ease of application and wear, includes moisturizing lipglosses, hydrating lipsticks, definers, conditioning lip enhancers, powder and crème shadows, tints, mineral powders, more!