Inspired by the understated elegance seen on the Parisian Runway this spring, Christina Zilber designed the new Jouer collection with colors that are soft, classic and reflective of the season. Zilber chose the natural pinks and soft browns of spring to create a whimsical yet refreshing look. Enhance your natural beauty and create a luminous healthy look with Jouer.Spring Lips: Designed to be worn together or stand alone, Jouer has created three new colors for spring that contain subtle shimmers combined with organic, chic neutrals hues for a sophisticated, yet inviting spring lip that can be worn by all.
· Rose Pale Lip Definer: A strong nude with a slight touch of pink creates the perfect lip definition. Infused with Jojoba Oil, Shea Butter and Vitamins A & E to guarantee smooth, easy application that blends perfectly for enduring lip color.
· Kiki Hydrating lipstick: This new nude with a slight touch of pink contains a hint of shimmer to create a sensationally smooth, soft finish. This lipstick contains powerful moisturizing properties of Brazil's Cupuacu Butter; this hydrating lipstick keeps lips protected and nourished with enduring beautiful coverage. A perfect balance between beauty and treatment.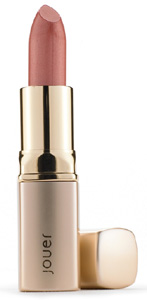 · Blush Moisturizing Lip-gloss: The perfect matte pink for that perfect pop of color. Loaded with Vitamins A,C & E, and Pomegranate Seed Oil to moisturize, soothe, nourish, rejuvenate and protect, keeping lips smooth and hydrated.

Spring Eyes: Two new powder shadows were designed to accentuate your eyes with natural tones, with a pale peach lid is complimented with a matte honey brown. A blend of chic neutrals creates an understated elegance. Ultra satin-like in texture, this matte shadow contains light diffusing multi-mineral pigments and is oil-free and blendes easily without creasing.
· Peach Powder Eyeshadow: A soft powder peach with a light hint of pink. This shadow can be brushed along the tops of your lids or used as a highlighter around the eye.
· Chestnut Powder Eyeshadow: A soft matte honey, brown. This rich shade is a wet-to-dry shadow can that be used as a base or around the crease of your eye for added definition.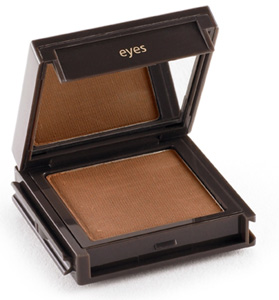 Jouer Cosmetics first launched in 2004 as a simple, fun color line with compacts that connect to create custom makeup palettes. Zilber and her ingenious concept had nearly a cult following in the who's who of the beauty and entertainment industries. With the experience and success of her small color line, Christina saw this definitive opportunity to capitalize on her vision and embarked on a new venture to re-develop and expand Jouer into a full custom luxury collection. For more information, go to www.jouercosmetics.com.