All Posts Tagged With: "Glamour magazine"
Magazine Covers. Kim Kardashian snatched the cover of Glamour January 2011. Do you love?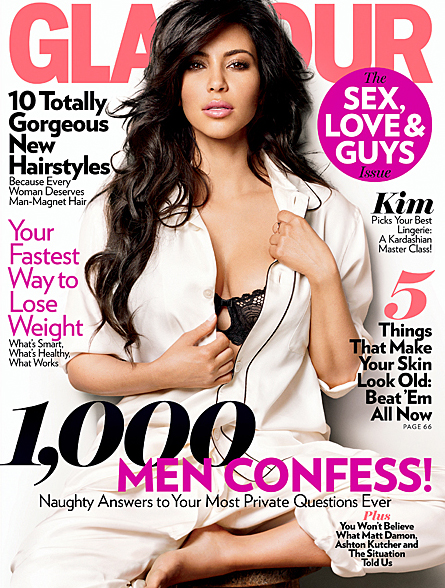 Here's a sneak peak to the Kim Kardashian interview in Glamour by Katie Couric:
Here is how to get Rihanna's hairdo at the 2009 Women of the Year hosted by Glamour Magazine.
At the 2009 Women of the Year hosted by Glamour Magazine, Rihanna's truly looked stunning from head to toe. Ursula Stephen, Motions Celebrity Stylist, created Rihanna's flawless hairstyle. Ursula proves that you don't have to spend a fortune to create flawless looks and that you can take an edgy cut and make it glamorous!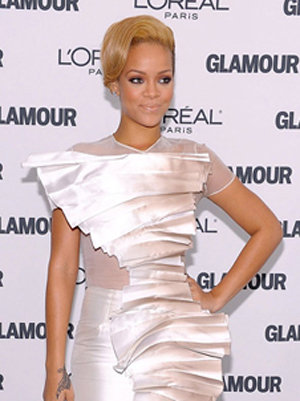 Follow these simple steps to achieve Rihanna's stunning style.
1. Straighten hair using a flatiron, smoothing each section towards the right side of the head.
2. Using a medium barrel curling iron, gently curl the front section of the hair away from the face, creating a sexy, old Hollywood-wave.
3. Apply Motions Light Hold Working Spritz to hold the look through the night.
Here some of the beautiful celebrities who attended the Glamour Magazine 2009 Women of the Year Honors last night.
Rihanna: wow look at the dress, and Rihanna's hair color is looking blonder by the second. Personally I'm not a huge fan of Rihanna's hairdo. Maybe her stylists try to position her as edgy and different, but I much prefer Rihanna in longer more feminine hair. But, this is just me.
This Fall, Bond No. 9 Dares to Bottle MONEY (Sort of.):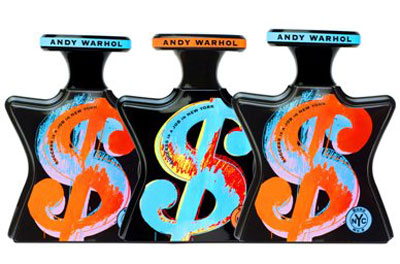 Think rich, look poor."-Andy Warhol
At last … Bond No. 9 is dropping all pretenses and selling MONEY! (Sort of.) Introducing Bond No. 9's latest eau de parfum, Andy Warhol Success is a Job in New York, with a $cent as $eductively $weet as a dollar $ign.