All Posts Tagged With: "hair and makeup"
BEST DRESSED: I adored Anna Paquin's dress at the 2010 SAG Awards. The colors looked amazing on Anna. Loved the matching gold infused shoes, hair and makeup. Also, cute to see how Anna Paquin and her partner Stephen Moyer are inseparable on the red carpet. Must be love! BTW Anna Paquin is a New Zealand actress.
Anna Paquin's dress at the 2010 SAG Awards by British fashion designer Alexander McQueen from his Spring 2010 collection. No wonder I love it. McQueen is my style genius and hero:)
Anna Paquin at the 2010 SAG Awards: Do you love?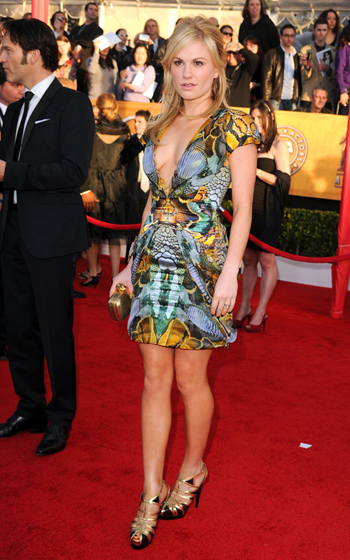 These are Marta's favorite celebrity looks at the 2010 People's Choice Awards!
1. Carrie Underwood has transformed into a Hollywood super glamour girl ever since her days in American Idol. Talking about "The Hollywood Transformation". Carrie is looking more and more beautiful everyday. I love everything about Carrie's look here: hair and makeup and the dress!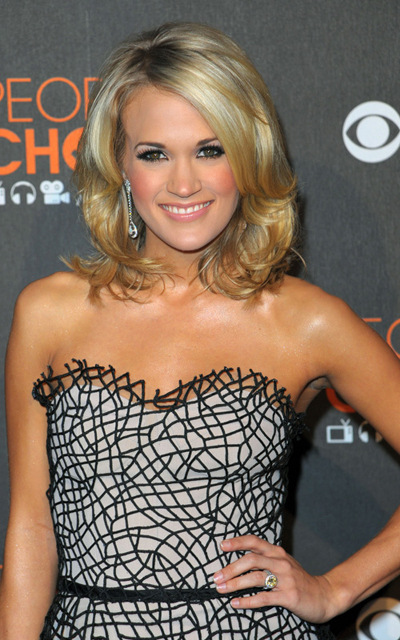 Katharine McPhee is definitely looking different these days. I call it "The Hollywood Transformation". First thing you do is dye your hair blonde! Think Marilyn Monroe, Madonna, Lady Gaga, Gwen Stefani, even Lindsay Lohan. Blonde seems to be the ultimate Old Hollywood glamour symbol. And I love how Katharine McPhee waves her hand to fans, very regal or very Hollywood. Even the hairdo is similar to Marilyn Monroe's: short wavy bob parted to the side. To finish the look: add red lipstick. I approve Katharine McPhee's new hair color. The questions is: Do you?
Do you see any similarities between Katharine McPhee and Marilyn Monroe's hair and makeup?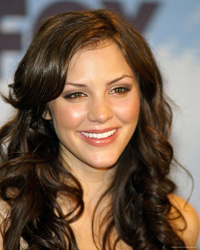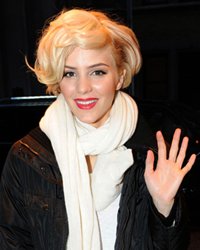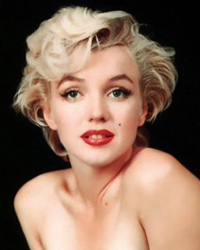 From left: Katharine McPhee in brown hair, then blond hair, and Marilyn Monroe