Going from Blonde To Brunette: I'm excited to share with you my interview with hot young Hollywood's go-to colorist George Papanikolas. I picked his brains about Nicole Richie's latest brown hair color and hair color tips.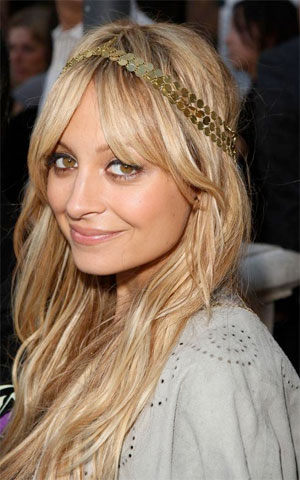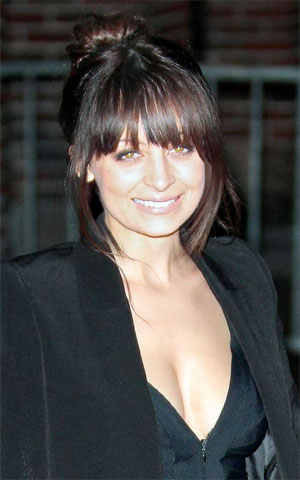 L to R: Nicole Richie goes from blonde to brunette. Do you love?
JOICO celebrity colorist George Papanikolas has become one of the hottest and most sought after colorists in Hollywood. His signature style has caught the attention of Southern California's most discerning clientele with young, hot Hollywood turning to this man to change their look. George has set trends, reinvented celebrities and has created signature looks for many starlets like Nicole Richie and Ashley Tisdale.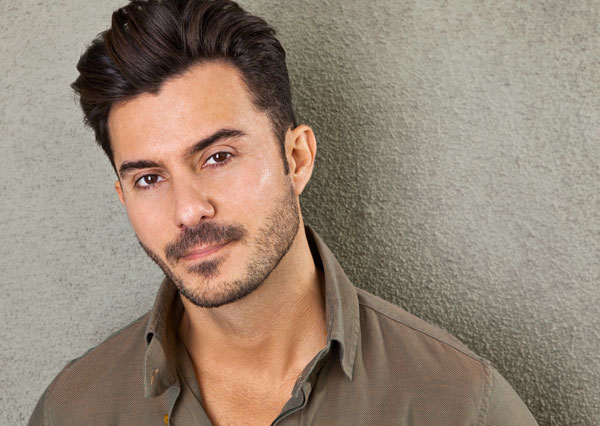 George Papanikolas
Marta Walsh: Which hair color shade have used on Nicole Richie when transforming her hair to brown?
George Papanikolas: Medium Golden Brown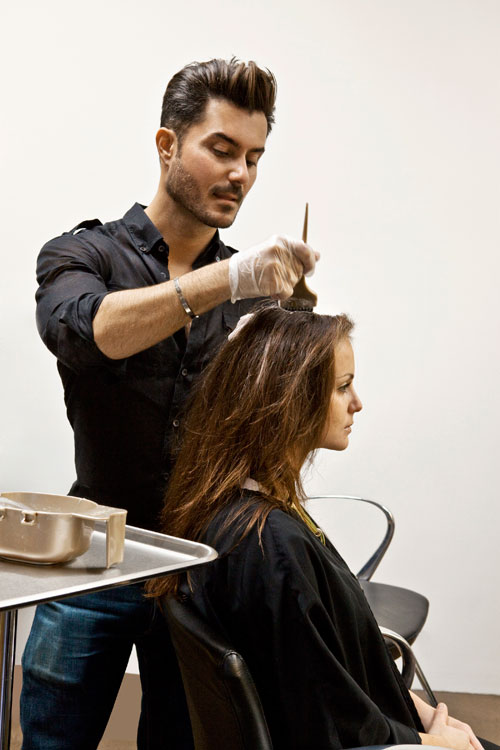 MW: Was it a gradual process that took some time or you just colored Nicole brunette in one go?
GP: It was a gradual process. We started with blonde with a deeper root color and low-lights. The next month, we did more low-lights to give us an ombre effect with darker roots and lighter ends, and finally we did deeper base and heavy low-lighting with a caramel gloss to give us the final result.
MW: Which tips can he give to anyone interested going from blonde to brunette and vice versa?
GP: It's better to do it gradually for a few reasons. One is that you can gradually find the perfect shade because once it's too dark, it's hard to go lighter. It's also important for your eyes to gradually get used to you as a brunette so that it isn't a shock to you. Going from blonde to brown in one step might make you feel like you look like a witch. This can be avoided if you start going a bit darker with low-lights, and if you find that you don't like the look, then it's fairly easy to go lighter, and if you like how it's looking, it's easy to go a shade darker at a time. It's also best to go in stages because blonde hair tends to be very porous, so if you add a dark color all at one time, it tends to fade fast and may leave undesirable tones.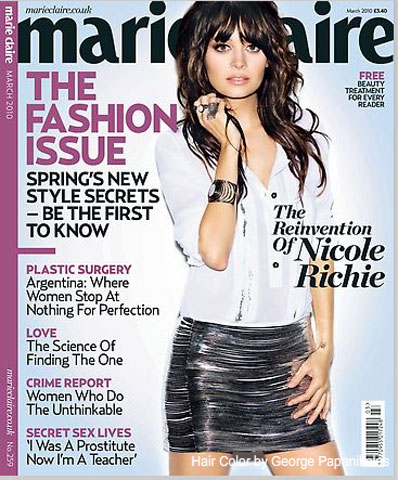 MW: In your opinion which hair color is hot right now: blonde or brunette?
GP: The hottest color is what most flattering on you. If you are naturally a brunette, most likely you won't look great as a blonde. Staying within a few shades of your natural color usually looks best and will make you look hot.
MW: Can anyone be blonde?
GP: Yes, but it's really important to find the right shade of blonde for your skin tone.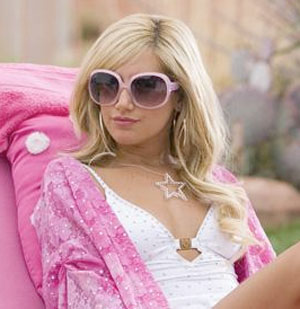 MW: Which other celebrities have you recently worked with and changed their hair color drastically?
GP: Ashley Tisdale was taken to a brunette.
Thank you for the interview George! Visit his website for more details about his work.