All Posts Tagged With: "Rachel Bilson's hair color"
Marta Walsh's Hair: On my recent trip to LA I had to get my hair done before my photo-shoot for the NOH8 Campaign. BTW my photo for the NOH8 Campaign and my interview with founders Adam Bouska and Jeff Parhsley are coming up!! Now back to my blow out: I was super excited to schedule my very glamorous and photo-ready blow out with Gregory Russell at the Andy Lecompte Salon. It was around my birthday too so all was good:) I wanted to share with you the photo right after my blow out with Gregory. I mean, look at my hair! I LOVE it!!!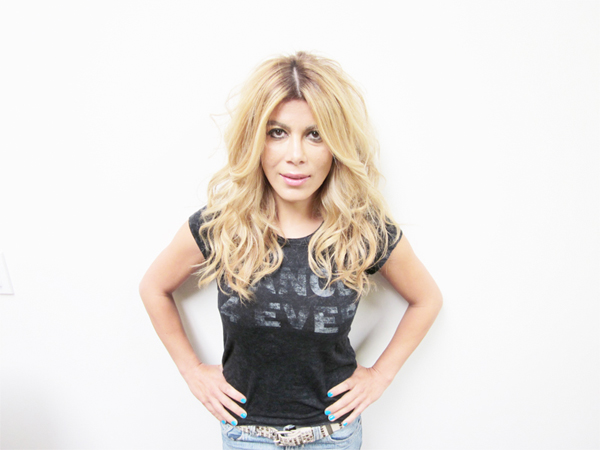 Marta Walsh. Hair by Gregory Russell at Andy Lecompte Salon. Products: Oribe Shampoo & Conditioner for Magnificent Volume and Oscar Blandi Volumizing Spray. The rest: Just Talent!
On my recent trip to LA I had the great honor to meet celebrity colorist Denis De Souza at Andy Lecompte Salon. At the beginning of this year I did a post about Rachel Bilson and her new hair color created by De Souza which attracted a huge following from Talking Makeup's readers. As a very inquisitive beauty editor with a good eye for spotting legendary talent this very handsome Brazilian born artist caught my attention.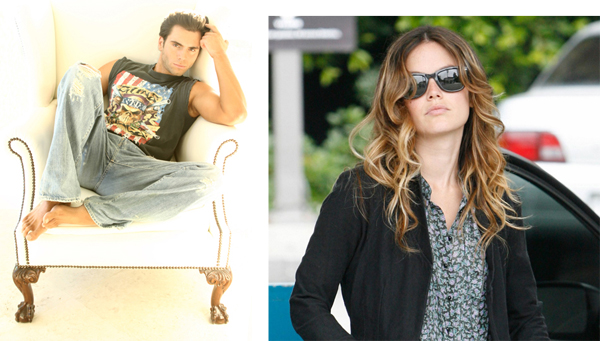 L to R: Celebrity colorist Denis De Souza, actress Rachel Bilson sporting the Brazilan Beach Hair Color done by talented Denis De Souza at Andy Lecompte Salon in LA
And of course my new discovery made me all 'fired up' for an interview. See, characters like De Souza inspire be because they take their art into a new level, they are innovators, or as I call it: they are a 'Style Genius'. I'm a sucker to new ideas and inventions and De Souza did just that. He invented a hair coloring method called: The Brazilian Beach Hair Color as seen on Rachel Bilson. Nylon Magazine has recently made an article titled: "who's your hair icon?", and miss Bilson was one of the mentions. Now, Denis De Souza is a new star born.