All Posts Tagged With: "Mischa Barton"
Milan Fashion Week SS 2011. Spotted: Mischa Barton. And I'm absolutely loving her hat. I think I'm going to get one for Marta :)<3
On my recent trip to LA I had the great honor to meet celebrity colorist Denis De Souza at Andy Lecompte Salon. At the beginning of this year I did a post about Rachel Bilson and her new hair color created by De Souza which attracted a huge following from Talking Makeup's readers. As a very inquisitive beauty editor with a good eye for spotting legendary talent this very handsome Brazilian born artist caught my attention.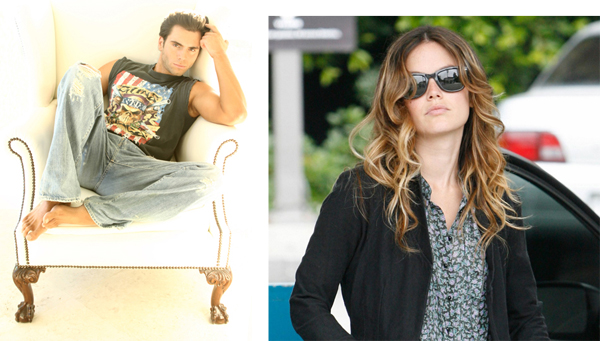 L to R: Celebrity colorist Denis De Souza, actress Rachel Bilson sporting the Brazilan Beach Hair Color done by talented Denis De Souza at Andy Lecompte Salon in LA
And of course my new discovery made me all 'fired up' for an interview. See, characters like De Souza inspire be because they take their art into a new level, they are innovators, or as I call it: they are a 'Style Genius'. I'm a sucker to new ideas and inventions and De Souza did just that. He invented a hair coloring method called: The Brazilian Beach Hair Color as seen on Rachel Bilson. Nylon Magazine has recently made an article titled: "who's your hair icon?", and miss Bilson was one of the mentions. Now, Denis De Souza is a new star born.
Mischa Barton looks lovely in a Marchesa dress and carries a Marchesa clutch at the 2010 AMFAR's Cinema against AIDS Gala, May 20, 2010. Mischa wears a white satin chiffon draped column with ruffled off-shoulder neckline and carries a diamond crystal clutch with hand beveled quartz crystal clasp. Do you love?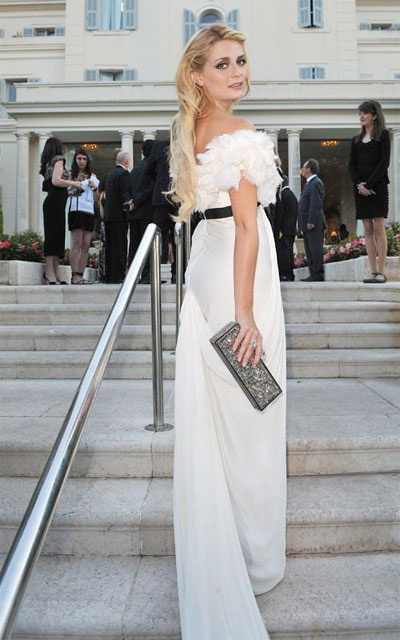 NYLON Magazine's former cover girls, including Paris Hilton, Mischa Barton and Lindsay Lohan joined Editor-in-Chief Marvin Jarrett and Publisher Jaclynn Jarrett to celebrate the magazine's 11th Anniversary issue featuring cover girl Zoe Saldana at LA hot spot Trousdale. Celebs were spotted loving their drugstore favorite and lash-enhacing, volume-boosting beauty must-have, the CoverGirl Lash Blast mascara ($7.50 at drugstores nationwide), in their gift bags and at the beauty suite.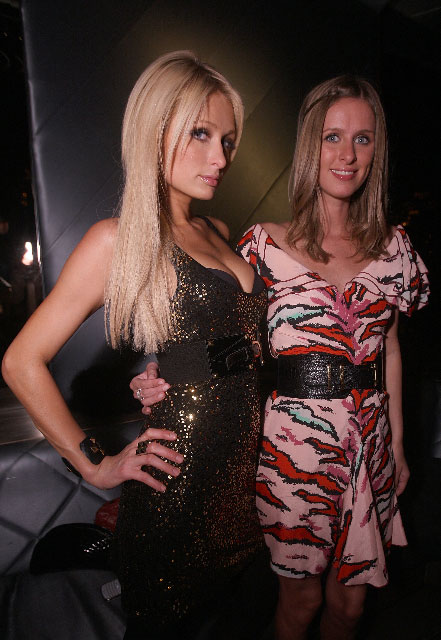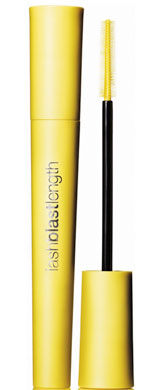 See who else spotted at the NYLON's Magazine 11th Anniversary issue party!
Mischa Barton was seen on the set of  The Beautiful Life in New York City wearing a deep purple nail polish.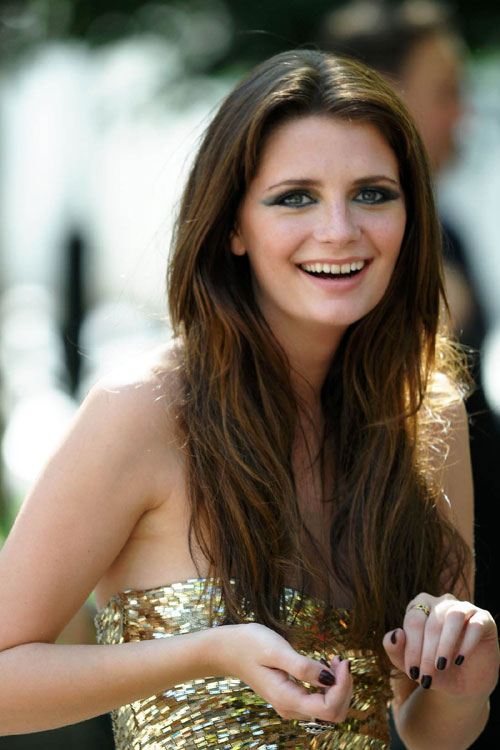 Image via: hollywoodtuna.com
To get Mischa Barton's Deep Purple Nail Polish inspired look try: Estée Lauder Sensuous Gold Pure Color Nail Lacquer (Limited Edition) in Black Amethyst, which btw I'm wearing right now:) LOVE this nail polish. It is the perfect shade of deep purple & it's super glossy. A must-have accessory when you want to feel elegant anytime. SRP: $18.