All Posts Tagged With: "Plastic Surgeon"
Top 5 Celebrities Who Look Great Over Age 45. Expert Plastic Surgeon Weighs In on Their Instagram Photos.
There are celebrities who seem to get better with age and maintain their looks while others seem to be at war with aging. From lip injections and fillers that make faces look oddly distorted; to full face lifts that lead to slanted eyes and an expression-less appearance, we can't help to notice when celebrities get it so wrong. In a sea of over-the-top plastic surgery, there are many celebrities who may have had a procedure or four, but managed to preserve the integrity of their faces. Dr. Kirk Brandow, founder and director of the Brandow Clinic for Cosmetic Surgery in Philadelphia; who has appeared on national programs such as Good Morning America and 20/20, shared his list of the top 5 celebrities who look great over age 45 and explains why.
The best part, these images are from the Instagram accounts of these gorgeous ladies so the photos are current and in many cases, unretouched. Let's begin.
As you probably already know I'm based in Scottsdale Arizona a place I love so much. This is why I was excited to take part in this year's Scottsdale Fashion Week (SFW) and get to know my fashionable neighbours. Last night I was invited to attend a fabulous designers party at the equally fabulous Intercontinental Montelucia Resort & Spa in Paradise Valley Arizona. Wow, what an evening. The weather couldn't be any more perfect and the Montelucia resort where the party took place was breathtaking. I was trying to take photos, but couldn't capture how beautiful it was around there last night. Just imagine, beautiful clear dark sky, lots of palm trees, fire features around amazing pools, chocolate desserts, and beautifully dressed people.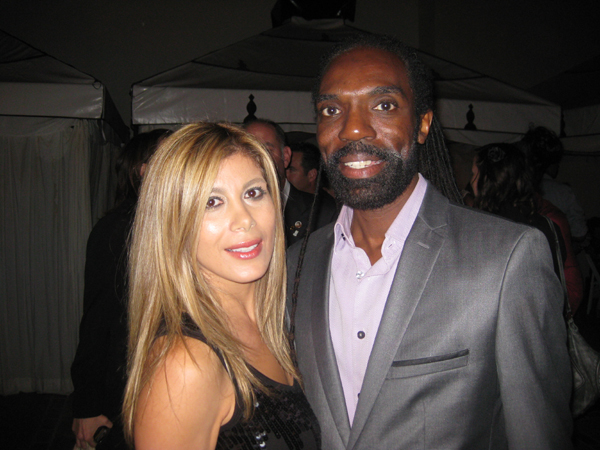 Marta Walsh founder of Talking Makeup (left) Kevan Hall fashion designer (right)
The highlight of my evening at the SFW was finally getting to chat with LA Fashion Designer Kevan Hall who his sleek eveningwear was worn by a distinguished coterie of celebrated artists- including Celine Dion, Sharon Stone, Angela Bassett, Charlize Theron, and Salma Hayek. I've been at his show over a year ago during LA Fashion Week and was so glad to bump into him. After I introduced myself to Kevan I asked why Scottsdale Fashion Week? He said that Scottsdale is known to be a city who is into fashion and he has clients from Scottsdale who fly to LA especially to shop in his studio. He also agreed with me how gorgeous Scottsdale is. Kevan also talked to me about the colors he likes to use in his designs, and he mentioned that he likes to use unexpected colors and unique shade of colors. I had to ask him if he approves my outfit. I went for a rock chic look because I can't afford to buy Kevan Hall, yet, I told him. He said yes, and I felt like the cat who got the cream. LOL.
I've recently interviewed renowned plastic surgeon Dr Jennifer Walden for Beauty Interviews, and picked her brains on what to expect when considering plastic surgery.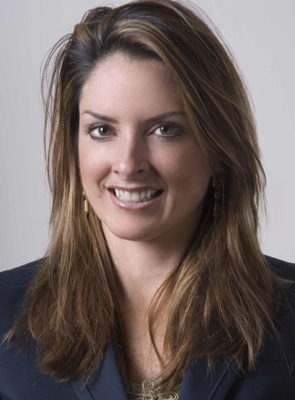 Plastic Surgeon Dr Jennifer Walden.
Dr. Jennifer Walden is a Plastic and Reconstructive Surgeon who is fellowship-trained in aesthetic surgery and board certified by the American Board of Plastic Surgery. She currently is an associate attending in Plastic Surgery at Manhattan Eye, Ear and Throat Hospital and Lenox Hill Hospital. She is also a member of the American Society of Plastic Surgeons and is a Fellow of the American College of Surgeons. Her office is located at in Manhattan at 50 East 71st Street(on the corner of Park Avenue and 71st Street). Dr. Walden has been featured on CBS, ABC, and Fox News to discuss various topics in plastic surgery and has been quoted in magazines, such as: Vogue, Cosmopolitan and SELF.
In this interview Dr Walden talks to Marta Walsh about her fascination with plastic surgery which began in junior high, some of the challenges of being a woman plastic surgeon, her passion for sharing her knowledge in plastic surgery, gives advice to anyone considering plastic surgery for the first time, and best celebrity plastic surgery makeovers.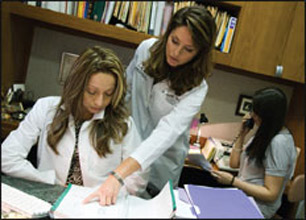 Marta Walsh: When did your fascination with plastic surgery begin?
Dr Jennifer Walden: My fascination with surgery began when I was in junior high, and one of our science projects was to dissect a pig. My science teacher told me I was going to be a surgeon after I completed the project in one day, after my lab partner left the room in disgust. As for plastic surgery, I decided I enjoyed the realm of producing visible surgical results and the immediate gratification that comes with that when I was a medical student in Texas.
I recently interviewed Plastic Surgeon Dr. Alan Bienstock for www.beautyinterviews.com .
Here it is: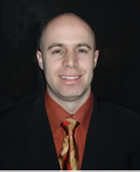 Marta Walsh: When did your fascination with plastic surgery begin?
Dr. Bienstock: When I was a teenager, I watched a television show about an army plastic surgeon (played by Armand Assante) who reconstructed the mauled face of a nurse over several years. I thought back then that this was my calling since it was an amalgamation of sculpting and science.
MW: Which procedures are you most known for?
DR. B: Fat grafting, body contouring for massive weight loss patients, and lip suspension.