All Posts Tagged With: "Plastic Surgeon Dr. Bienstock"
I recently interviewed Plastic Surgeon Dr. Alan Bienstock for www.beautyinterviews.com .
Here it is: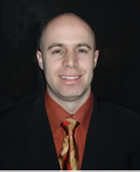 Marta Walsh: When did your fascination with plastic surgery begin?
Dr. Bienstock: When I was a teenager, I watched a television show about an army plastic surgeon (played by Armand Assante) who reconstructed the mauled face of a nurse over several years. I thought back then that this was my calling since it was an amalgamation of sculpting and science.
MW: Which procedures are you most known for?
DR. B: Fat grafting, body contouring for massive weight loss patients, and lip suspension.