All Posts Tagged With: "Dior Beauty"
Anna Kendrick 2014 Film Independent Spirit Awards, Santa Monica, California ~ March 1, 2014. Makeup by Sara Glick using Dior makeup.
INSPIRATION: "We chose this look, not only to compliment the light airiness of this sophisticated Dior dress but we also wanted to do something a bit lighter leading up to the Oscars. I have some tricks up my sleeve that I'm saving for tomorrow, so we kept it clean and simple with a hint of color on the lips using the light pink peach shade of Dior's new Fluid Stick."-Sara Glick
COMPLEXION
Dior Pore Minimizer Skin Refining Matte Primer
Jessica Alba Christian Dior Fall 2014 RTW Show, February 28th, 2014 ~ Paris, France. Makeup by Daniel Martin.
INSPIRATION
"We were feeling very nostalgic with Jessica Alba's chic Dior suit so for her beauty look, she and I decided to channel Charlotte Rampling's look from the 70's. Since the hair was bouncy and sexy, we kept her makeup glowy and radiant keeping the focus on a sexy-lashy eye!"-Daniel Martin
The latest beauty luxury by Dior Beauty: Capture Totale ONE Essential Skin Boosting Super Serum which will launch exclusively at Macy's on December 15th, 2009. Capture Totale ONE then will roll out to other department and specially stores January 2010. The MSRP on One Essential is $95. Be on the look out for the Capture Totale One Essential advertisement and marketing program in February 2010 issue of O Magazine!
I had the luxury to try Capture Totale ONE Essential Skin Boosting Super Serum and fall in love with it in an instant. The serum is very light, non greasy, and quenches my skin immediately. I also love the packaging, I know it's not totally related to skincare, but I like that I can dispense the serum with a pump. This way I have more control on how much to apply and not get my hands in the serum.
Dior Celebrity Makeup Artist Ricky Wilson created a sultry, sophisticated look for model Coco Rocha at the 10th Anniversary of J'adore party, held at the Boom Boom Room at The Standard NYC on Wednesday September 23rd.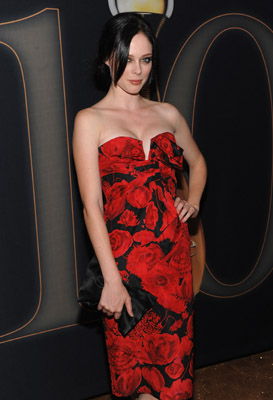 Eyes: Dior Crayon Waterproof Eyeliner in Trinidad Black, DiorShow Unlimited Mascara layered with DiorShow Iconic Mascara, Dior 5-Colour Eyeshadow in Night Dust, Dior 1-Colour Eyeshadow in Golden Touch.
Skin: DiorSkin Nude Foundation #010, Dior Skinflash Radiance Booster Pen #001
Cheeks: DiorBronze Matte Sunshine #002
Lips: Dior Lip Pencil in Toffee Delight and Dior Addict Lipcolor in Havana Beige
Celebrity Blake Lively was wearing Dior Beauty products at the Emmy Awards 2009!
Celebrity Makeup Artist Kristofer Buckle used Dior Beauty products to create a stunning "golden goddess" look for "Gossip Girl" star Blake Lively at the 2009 Emmy Awards in Los Angeles this evening.
"I used a lot of warm, honey colors on her skin and lips to make her green eyes pop," said Buckle. "Then I topped off the look with tons of DiorShow Blackout Mascara, which transformed her upper and lower lashes into expressive frames."
Makeup artist tip: "I used Dior Eye Show in Undressed Beige on Blake's cheekbones and shoulders to create an ethereal glow," said Buckle. "It's technically an eyeshadow but it works basically anywhere you want to reflect the light!"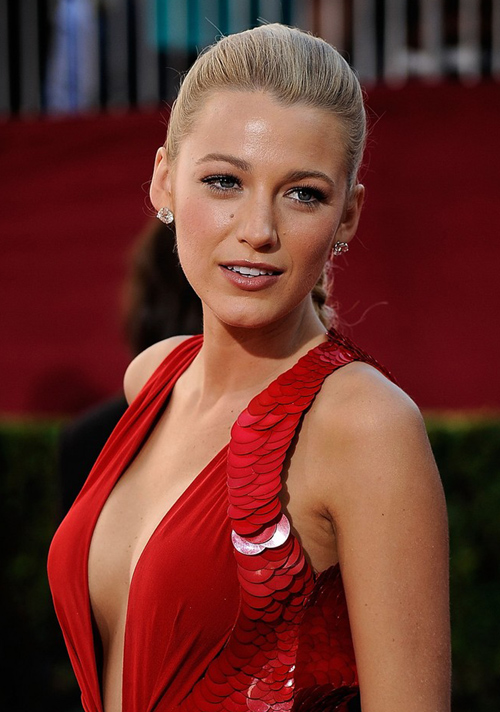 Skin: DiorSkin Airflash Spray Foundation in #301, Dior Skinflash #3 around the eyes.
Lips: Dior Serum de Rouge Lipstick as a base with Dior Lip Polish in Radiance Expert on top.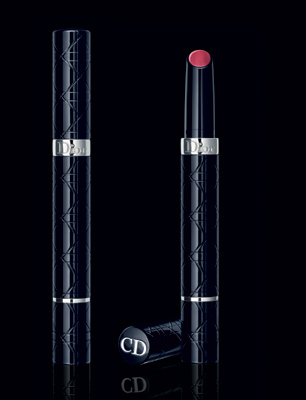 Canadian model, Coco Rocha attended the 2009 CFDA Awards at Alice Tully Hall, Lincoln Center, NYC, Monday, June 15th, 2009.
Model Coco Rocha's style: Dress: Michael Kors. Clutch: Michael Kors. Shoes: Michael Kors. Makeup: Ricky Wilson for Dior Beauty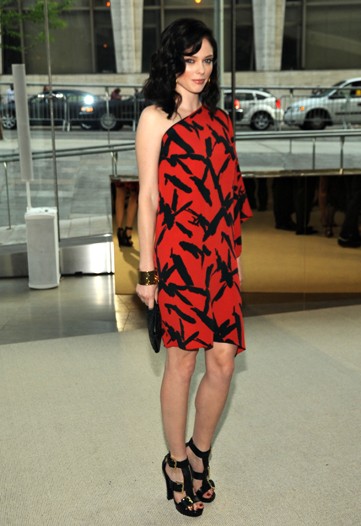 Coco Rocha in Michael Kors
Photo by Steve Eichner
Image via wwd.com
Dior Beauty is offering up the perfect Father's Day gifts with amazing products from the Dior Homme collection!
Dior Homme Dermo System: the products are designed to preserve the modern man's youthful appearance using the latest research on tissue architecture and cell protection and the influence of genetics, hormones and environmental factors.