GET THE LOOK: Nominee Diane Kruger's glamorous asymmetrical Jason Wu gown (which BTW Marta loves Diane's dress! Best Dressed for sure!) was the inspiration for the soft, romantic side-chignon that celebrity stylist Mark Townsend created for the 2010 SAG awards.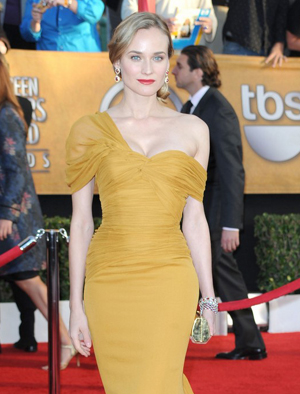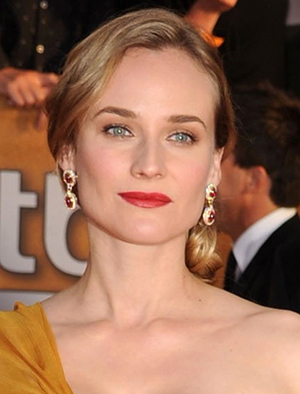 "I started by taking a small amount of Moroccanoil Treatment and finger combed it through Diane's dry hair" explained Townsend. "The original Moroccanoil is super light-weight and absorbs right in, to give the hair amazing shine without weighing it down.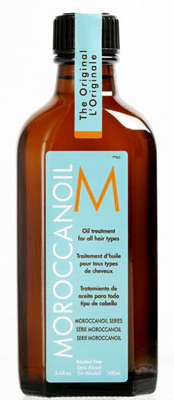 "I then took 2 inch sections of hair and wrapped them around a 1 and 1/2 inch curling iron to create waves all over the head. Next, I took a small amount of Moroccanoil Hydrating Styling Cream in my palms and then raked my hands through the hair to break up the waves, eliminate any fly-aways, and give the hair a soft hold. Next, I gathered her hair behind her left ear and loosely braided it, gathering about an inch from the bottom, then looped the end of the braid back up and pinned it behind her left ear. I finished by giving the style hold with L'Oreal Elnett Extra Strong Hold Hairspray followed by a light misting of Moroccanoil Glimmer Shine Spray.
Moroccanoil products used to create Diane Kruger's look:
Moroccanoil® Treatment. a proprietary argan oil-infused formula, is exclusively designed to give hair a natural-looking silky, lustrous shine and a frizz- and static-free finish. It strengthens, conditions and revitalizes hair while significantly reducing drying time by up to 40%. (MSRP:$39.00 / 3.4 fl. oz.)
Moroccanoil® Hydrating Styling Cream gives beautifully hydrating and natural-looking hold while eliminating frizz, and adding definition and shine. (MSRP: $30.00 / 10.2 fl. oz.)
Moroccanoil® Glimmer Shine Spray creates an instant mist of long-lasting, incomparable shine while protecting hair from the damaging effects of UV light and free radicals. (MSRP: $24.00 / 3.4 fl. oz.)
Moroccanoil is sold in fine salons and spas. For more information about Moroccanoil visit www.moroccanoil.com