All Posts Tagged With: "Renee Zellweger"
On Tuesday, March 2, 2010, Vera Wang teamed with Vogue to host a launch party in honor of the new store's opening on Melrose Avenue. A- listers such as Reese Witherspoon and Renee Zellweger attended wearing Vera Wang ready-to-wear. Reese Witherspoon wore a strapless fuchsia draped charmeuse cocktail dress with black belt at waist. Renee Zellweger wore an ox-blood asymmetrically draped corset with black jersey pencil skirt.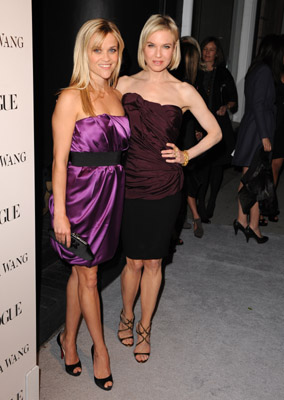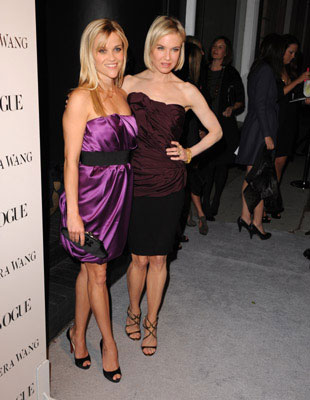 According to In Touch Weekly Renee Zellweger loves Borghese Superiore Mascara.
Renee Zellweger raved about her Borghese Superiore State-of-the-Art Mascara on the Baltimore set of her new movie, My One and Only, on July 15.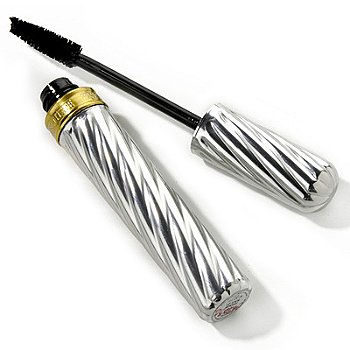 About Borghese's Superiore State-of-the-art Mascara: After one use of this thickening mascara, you will understand why it is called "Superiore." Infused with a built-in, silk-powder foundation for superior wear, delicate lashes are coddled in natural conditioners while providing smudge-proof, flake-proof coverage. Suitable for contact lens wearers and sensitive eyes. Comes in 3 shades: Black, Prima Plum, and Brown. SRP: $19.00.