All Posts Tagged With: "Ashley Olsen"
The Row, the collection designed by Mary-Kate and Ashley Olsen, had its Fashion Week debut yesterday, February 16, 2010, at a gallery on New York's west side. The line has earned a following for its simple yet sophisticated structured pieces and the new collection continued beautifully on that theme.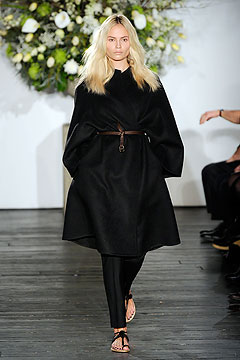 Makeup Tutorial: Lancôme's creative director for makeup Aaron De Mey keyed the show. Aaron sought an exaggerated yet natural makeup look that focused on strong, defined brows and a dewy complexion. The neutral color palette meant that skincare played an important role. To prep, Aaron used Lancôme Eau Fraiche Douceur Micellar Cleansing Water and followed it with Lancôme Genifique Youth Activating Concentrate massaged generously into the skin; this duo gave each model a luminous complexion. Lancôme Le Crayon Poudre filled and defined the brows—a focal point of this look. To finish, Aaron dabbed Lancôme Effeacernes Concealer on the lips, a trick that removed the natural lip color and kept the focus squarely on the brows.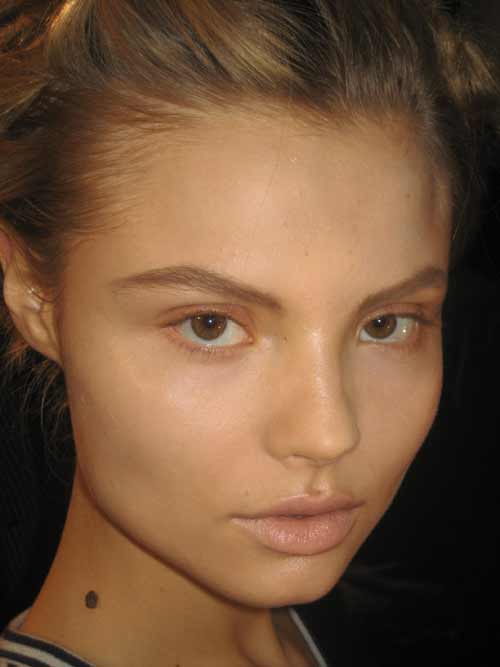 Everyone backstage and front of house was obsessed with the braided black Louboutin sandals made exclusively for the show. (And the models were clearly happy to get a break from all the skyscraper heels!) Mary-Kate and Ashley chose a deep wine colored polish –Lancôme Le Vernis in Untamed Plum – for the toes, but kept the fingernails clean and shiny with a coat of clear nail polish.
Reese Witherspoon looks at the 2010 Golden Globes was one of my favorite. I loved Reese's dress, it was chic and sleek and great color. Reese's hair color was smashing! And I always love Ashley Olsen's effortless chic long layered waves and hair color. Ashely's the dress was very edgy which I didn't mind.
Did you notice that both Reese and Ashley looked blonder than ever? To achieve this ultimate Blonde Bobshell hair color Celebrity Colorist Lorri Goddard-Clark took Reese Witherspoon and Ashley Olsen's color to beyond blonde with bold platinum highlights for sexy, awards show sparkle.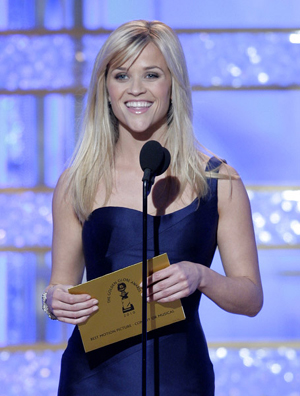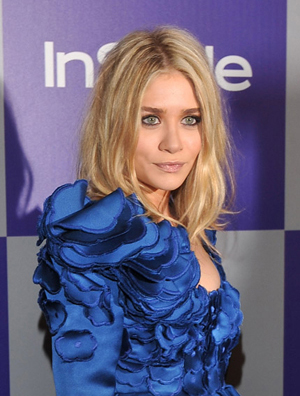 Watch Marta's video blog for today talking about the September issue 2009 magazine covers.

Marta's video blog is featured on www.misslush.com
Jennifer Aniston on the cover of Elle Magazine September Issue 2009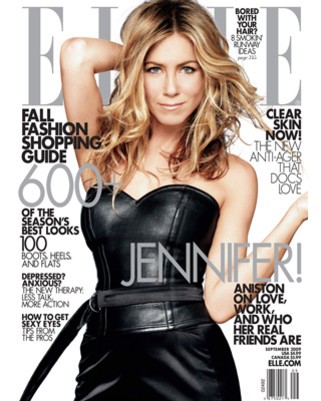 Sienna Miller on the cover of Vogue The September Issue 2009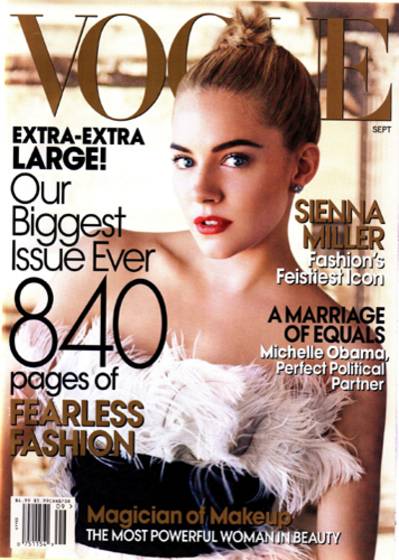 Charlize Theron on the cover of Vogue Magazine September Issue 2009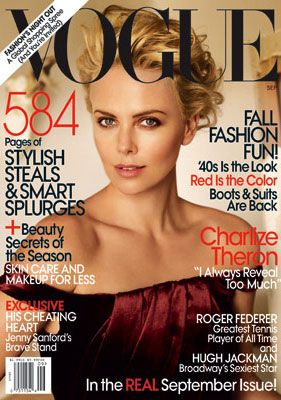 Jennifer Lopez on the cover of InStyle Magazine September Issue 2009
Celebrity Hairdressers Oscar Blandi & Mark Townsend get Hollywood's biggest stars glam for the 2009 Costume Institute Gala.
Calvin Klein (styled by Oscar Blandi, wearing Calvin Klein Collection).
With Brooke's hair, Oscar wanted to keep it very clean. "I decided to give her curls and keep them loose so that the look stayed soft." When her hair was still wet, he applied his Volumizing Spray to the root and then the Onde Wave Spray all over the hair to really lock in the curl. After drying the hair, he used both a medium and large barrel curling iron throughout. Using two different size barrels prevents the curls from all being the same size and ultimately blending together, so this way we avoid the blending and create more dimension. Once the curls were finished, he gently applied a small amount of Jasmine Oil on the hair to create sheen and sprayed Lacca hairspray all over.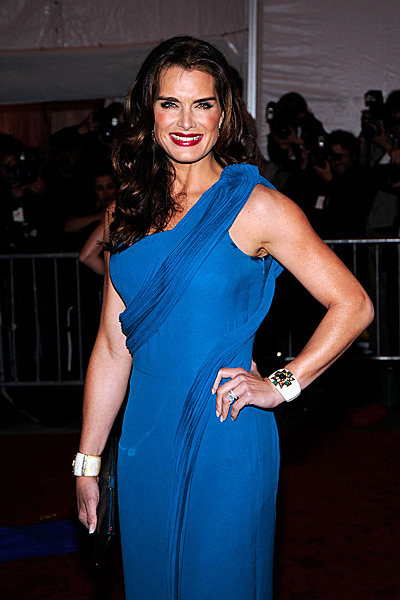 Rosario Dawson (styled by Oscar Blandi, wearing Diane von Furstenberg)
"For Rosario, I created what I like to call an abstract chignon." First Oscar blow dried the hair straight and then secured a low pony tail above the nape of the neck. Once the ponytail is set, you add medium and large size plastic rollers to the loose hair (again with both sizes to ensure texture throughout the hair). Then he sprayed Onde Wave Spray while setting the curl make sure the hair takes. Once he pulled out the rollers, it was easy to create a chignon with loose pieces– you just follow the curve of the hair and begin pinning sections in place with a bobby pin. Feel free to let hair hang and fall as it may and pull out pieces in the front to layer around the face. The final step was to spray the look with Lacca for hold through the night.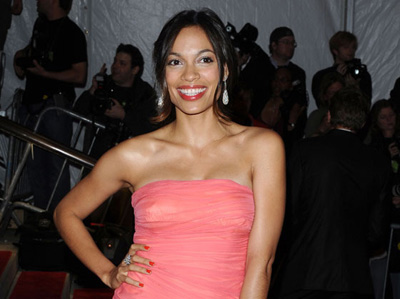 Ashley Olsen (styled by Matrix stylist Mark Townsend, wearing The Row)
Matrix celebrity stylist Mark Townsend recently cut Ashley's hair into an asymmetrical bob, so for the Met Ball they wanted to leave her hair down.